The Pixel 8 series is finally here, and like every year, the Pro variant is the star of the show. The Pixel 8 Pro comes with lots of goodies both in the software and hardware department. It brings upgrades to the software experience, new camera features, and a new design, but what you don't get in the box is a good case for protection. Google sells cases separately, and while they're pretty solid, they cost a fortune. So, in this article, let's look at some of the best Pixel 8 Pro cases to protect your expensive, and shiny new Pixel against drops and scratches.
1. Caseology Parallax 3D Pixel 8 Pro Case
Caseology needs no introduction. The brand is a subsidiary of Spigen, one of the best case and screen protector makers for smartphones. The Parallax 3D case for Pixel 8 Pro is an ergonomic case with military-grade protection. It has what looks like a crystal texture at the back with a soft cushioning area in the lower region of the case that rests on your palm and is the one that applies strain.
The case is available in three colors – Black, Bay Blue, and Ash Gray. Out of all, Bay Blue has to be our favorite. For under $25, it's one of the best quality cases you can buy for your Pixel 8 Pro. The same version of the case is also available for the Pixel 8.
Buy Caseology Parallax 3D case on Amazon ($21.99)
2. Caseology Capella
The Capella case from Caseology is a fully transparent silicone case with military-grade drop protection and raised lips to protect your Pixel 8 Pro display from drops. It's a great case for showing off the cool Pixel 8 Pro colors and is available for $21, but at the time of writing, you can get a $5 discount coupon discount on Amazon.
Caseology Capella case on Amazon ($20.99)
3. Spigen Thin Fit Case
The Thin Fit case from Spigen is one of the best-selling cases in the category, and it shouldn't be a surprise if the same for the Pixel 8 Pro gets lots of good reviews. It's mostly made from TPU and features Military-grade drop protection through their "Air Cushion" technology. Spigen is also known for its precise cutouts and tactile buttons. Overall, the Spigen Thin Fit case is a great buy for under $20.
Buy Spigen Thin Fit Case on Amazon ($16.99)
4. Spigen Tough Armor Case
Spigen's Tough Armor series of cases were the ones that actually set the bar high for best tough cases. The case is made of Polycarbonate and Thermoplastic Polyurethane and is shock-resistant. It also has a kickstand which makes it easy to watch content by laying your phone down on the table.
What's better is despite being thick and rugged, you can still use wireless charging to charge your Pixel 8 Pro without any issues. The case costs $19, but you get a 5% Amazon coupon to bring down the price a tad bit.
Buy Spigen Tough Armor case on Amazon ($18.99)
5. Ringke Onyx Case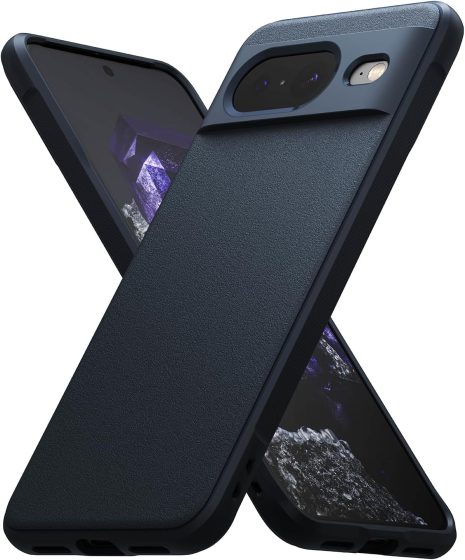 Ringke is another reliable and popular brand in the protective cases segment. The brand recently released their Onyx series for Pixel 8 Pro series and the cases look pretty darn good, besides being too simplistic. There are three colors in the Onyx series — Dark Green, Black, and Navy and the case costs $15.
Buy Ringke Onyx on Amazon ($14.99)
6. TUDIA DualShield Grip Case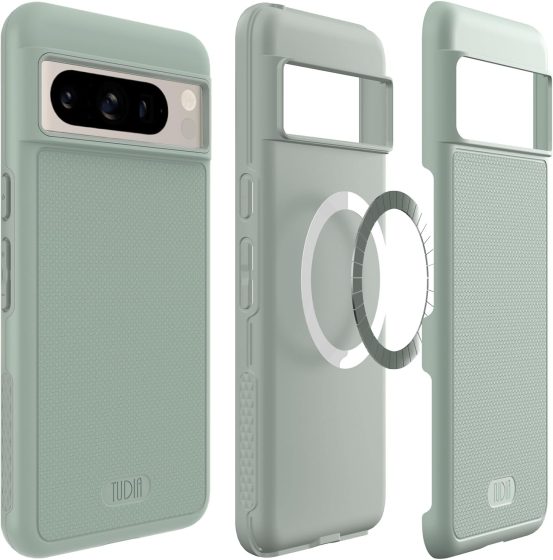 We recommend the TUDIA DualShield case as one of the best offerings for the Pixel 8 Pro. It's a beautiful grip case that's available in five colors. There's also a Magnetic version of the same called the 'MergeGrip' case, which works with MagSafe chargers. There's a raised lip around the camera and display for added protection.
Buy Tudia DualShield Grip on Amazon ($18.99)
7. OTOFLY Silicon Pixel 8 Pro Case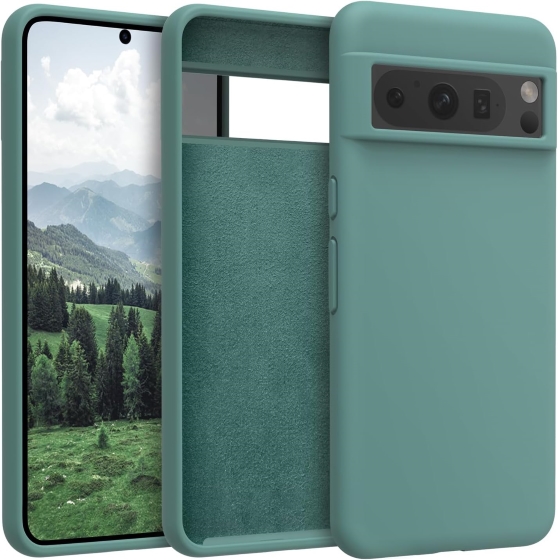 OTOFLY is a popular case manufacturer and has lots of positive reviews on Amazon. Their Pixel 8 Pro case is a "slim" soft silicone case that is available in seven different colors — Apricot, Black, Light Purple, Mint Green, Pine Green, Pink, and Stone, and it's also available for the regular Pixel 8. Out of all, Pine Green and Purple really stand out for me.
Buy OTOFY Case on Amazon ($14.99)
8. Ivoler Pixel 8 Pro Shockproof Case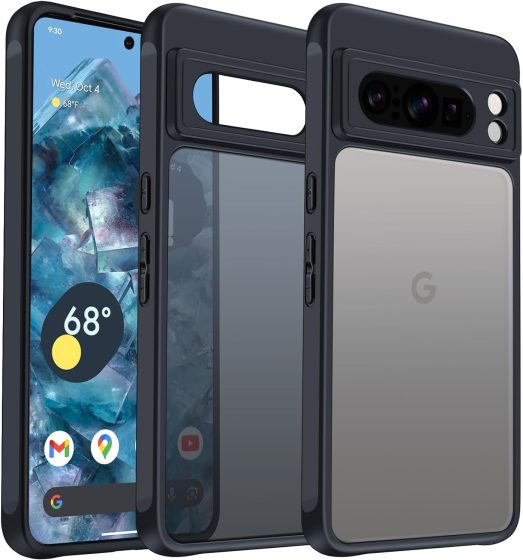 Ivoler is another popular brand that makes cases, and it too has a case for the new Pixel 8 Pro. The company claims it's a shock-proof case with "Military Grade Protection." The lower portion of the case is translucent with the upper being opaque. There are raised lips to protect against drops and shaved edges to be able to get a better grip. There are a total of three color options — black, green, and dark purple.
Buy Ivoler Case on Amazon ($9.99)
9. Humixx Ultra Clear Case
Humixx makes cases for both iPhones and Android devices, and their cases are now available for the Pixel 8 Pro. There are two variants of the case — one with a MagSafe connector and another without. The former costs under $30 and the latter is usually priced under $25. The case is translucent, is supposedly 12 feet Military Grade Drop-certified, and prevents fingerprints. You can also purchase a transparent version of its case.
Buy Humixx Ultra Clear on Amazon ($19.99)
10. Oterkin Transparent Case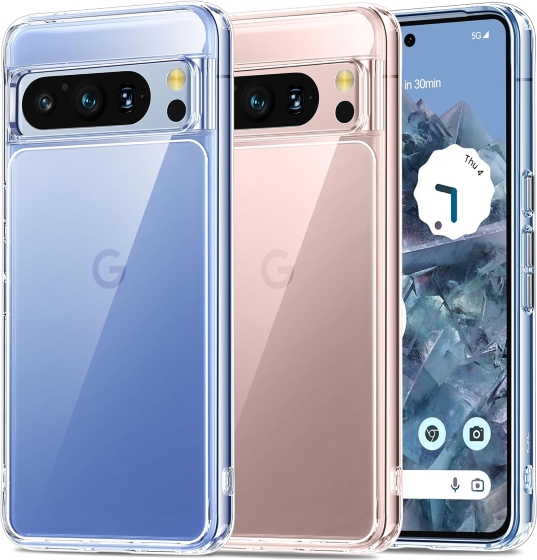 This case for the Pixel 8 Pro is a transparent one with "built-in" airbags for cushioning the device during fall. It's supposedly "20x" anti-Yellowing and is Military-Grade, with Impact Technology. Sarcasm aside, this should do the job, and since it comes with a one-year warranty, you should be able to exchange it even if it gets yellow.
Buy Oterkin Transparent Case on Amazon ($14.99)
---
Load More