OnePlus 6 has just been announced and I am sure that it is going to continue the winning streak of the company. In a world where flagship smartphones are touching the $1000 mark, it's so refreshing to see that there's one company which is able to bring flagship level specs at almost half the price. If you are thinking of buying the brand new OnePlus 6, I would suggest that you keep a case ready for it, as apart from all the flagship specs, the OnePlus 6 is also bringing a glass back which makes it more fragile. To help you protect your OnePlus 6, we have selected the 6 best OnePlus 6 cases and covers that you can buy today:
Note: Since OnePlus 6 has just been announced, not a lot of cases are released for it. We will keep updating the article as more and more cases come out, so make sure to revisit this article from time to time.
Best OnePlus 6 Cases and Covers You Can Buy
1. Official OnePlus 6 Dual Protection Bundle
OnePlus itself makes the best cases that you can buy for your OnePlus 6. The company makes flip covers, sandstone cases, carbon-fiber cases, bumper cases, and more. My favorite is the carbon-fiber case, and currently OnePlus is selling both the carbon-fiber and the silicone flip cover in a bundle. The carbon-fiber case uses special fibers expertly woven into the case body which makes the case flexible, sturdy, and lightweight. The case will provide ample protection to your OnePlus 6 against shock, high temperature, and corrosion.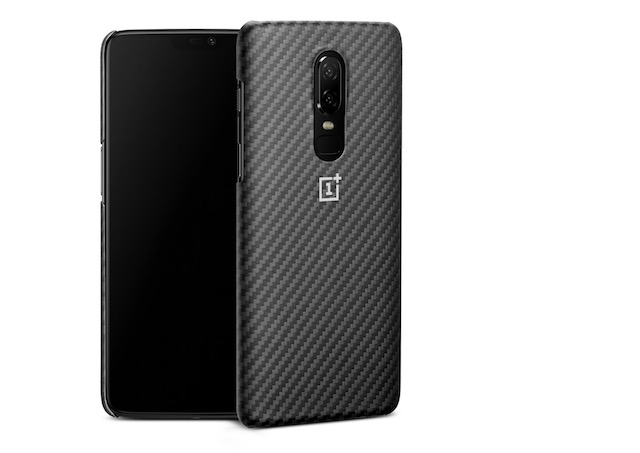 If you want you can choose the sandstone case instead of the carbon-fiber case if you are looking to bring the iconic OnePlus look back. The second case in the bundle is a flip cover case which not only protects the back but also the front of the device. If you don't like the flip cover case, you can choose the silicone case. The silicone case is precisely molded around the corners to provide enhanced shock absorption and drop resistance. With this bundle, you are essentially getting to choose from four different types of cases which is just great.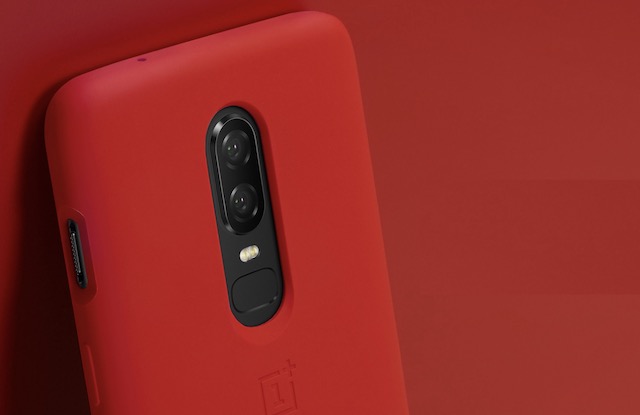 Buy From OnePlus: $42.65
2. Flexishield OnePlus 6 Gel Case
Olixar has made its name in the cases and screen protector industry for all the right reasons. They make incredibly good cases and this one is no different. The Flexishield OnePlus 6 Gel Case brings a simple and minimalistic design which allows you to keep your OnePlus 6's original look intact while providing a layer of protection to it. Do remember that this case won't provide enough drop protection and is only good for providing scratch and scuff protection. That said, if you are a fan of clear cases, this one from Flexishield will fall just right up your alley.
Buy From Olixar: $8.33
3. ArmourDillo OnePlus 6 Protective Case
If you don't care about the looks at all and just want to provide complete protection to your OnePlus 6, this is the case for you. The ArmourDillo protective case from Olixar brings shock and impact resistance by utilizing two layers of TPU and polycarbonate design which cannot only stand impacts resulting from drops but also absorbs the resulting shocks thereby ensuring that your OnePlus 6 is safe and sound. The case also brings a built-in kickstand which flips out from the rear of the case and allows you to easily place your device on any surface making it ideal for watching movies or viewing photos.
Buy From Olixar: $12.49
4. Sucnakp TPU Case for OnePlus 6
If you are looking for a cheap yet premium looking case, the TPU case from Sucnakp for OnePlus 6 is one of the best cases that you can buy. The case brings a textured back which enhances the grip-ability of the phone. It also brings full edge protection which ensures that even if you let your OnePlus 6 fall by mistake, it is well protected. The case uses a combination of hard plastic and soft rubber which is good for protecting your device against drops and falls and preventing any scratches. Lastly, the case also comes in many different colors including black, red, green, and more.
Buy From Amazon: $8.98
5. DUX DUCIS Layered Dandy Case for OnePlus 6
If you like flip cases but want a cheaper option than the one provided by OnePlus, the DUX DUCIS Layered Dandy Case for OnePlus 6 is right for you. The case uses synthetic PU Leather which feels really good to touch and is gentle against your OnePlus 6's display. The soft, flexible, and durable TPU Silicon hybrid material ensures that the case itself will never scratch your phone's body. My favorite feature of this flip case is that it can also act as a stand for your OnePlus 6 allowing you to easily consume media on your device hands-free. The front flap also has a pocket which can be used for cards and cash. This is one of the most versatile cases on this list.
Buy From Amazon: $9.99
6. Wellci Clear Love Series Case for OnePlus 6
The clear love series case for OnePlus 6 from Wellci is a hybrid case which lets you flaunt your OnePlus 6's design while providing ample protection to it. The case features a clear acrylic hardback along with flexible and durable TPU frame. The TPU provides good impact resistance as it is good at absorbing shocks while the hardback does a good job at protecting the OnePlus 6's glass back from getting scratched or scuffed. The case also comes in various colors allowing you to stylize your OnePlus 6 as per your desires.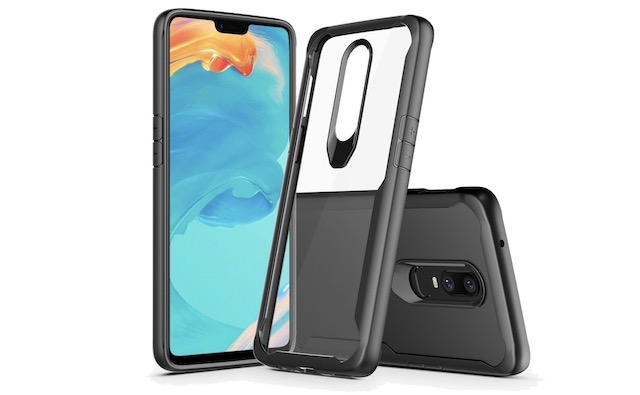 Buy From Amazon: $8.99
SEE ALSO: 7 Best OnePlus 6 Screen protectors You Can Buy
Protect Your OnePlus 6 With These Amazing Cases
OnePlus 6 is turning out to be a great smartphone and if you want to keep it that way, you need to install a case or cover on it. The OnePlus 6 is more fragile than its predecessors as it sports a glass back and hence using a case is more important than ever. Do check out our list and let us know which one is your favorite OnePlus 6 case by writing in the comments section below.
---
Load More