Motorola's Moto E range of smartphones have always been the company's most affordable offerings, and the latest Moto E4 is no exception in this regard. For an asking price of under nearly $130 (Rs. 9000), the Moto E4 manages to strike the perfect balance between price, performance and reliability. The device features a 5-inch 720p display, Mediatek MT6737 Quad-core processor, 2 GB RAM, 8 MP Primary camera and a 5 MP Secondary camera. All in all, the Moto E4 is nothing short of impressive. Well, if you're interested in purchasing this smartphone, protecting its display should be your top priority, especially if you want to avoid paying a hefty sum, after managing to accidentally drop the phone and crack your screen. So, if you're interested in purchasing a screen protector already, here are the 6 best Moto E4 screen protectors you can buy:
1. Carefone Moto E4 Tempered Glass Screen Protector
If you want to protect your phone's display, a tempered glass is certainly a worthy investment that you should consider. The Carefone Moto E4 screen protector is a high quality tempered glass and the silicone adsorption that it boasts gives it a natural glass feel, and makes the installation process, a whole lot easier. It has 2.5D curved edges, which lets you scroll through the edges seamlessly. The oleophobic coating on top of this glass is capable of resisting oil and fingerprints. Lastly, the tempered glass is shatter resistance, so if you manage to accidentally crack the glass, the broken pieces will remain intact.
Buy from Amazon: (Rs. 275)
2. Mobonic Anti Explosion Tempered Glass for Moto E4
Just like several other tempered glass screen protectors that are available today, the Mobonic tempered glass is resistant to scratches and scuffs. It features 2.5D curved edges to provide the user with a seamless scrolling experience and claims to offer superior touch sensitivity over the competition. The manufacturer claims that this tempered glass is capable of withstanding explosion, which essentially makes this a shatter-resistant screen protector. All in all, this one should be good enough to protect the actual phone display from minor accidental drops.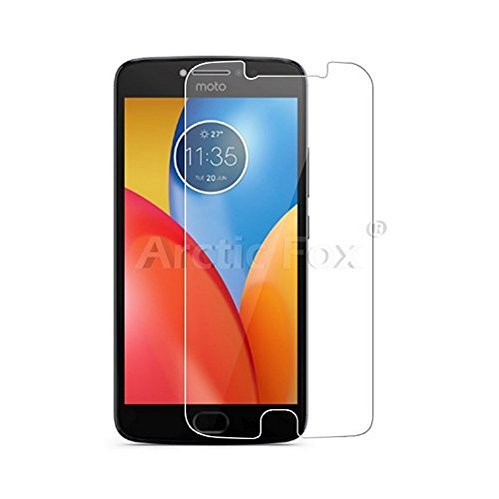 Buy from Amazon: (Rs. 349)
3. Mr. Shield Full Coverage Moto E4 Screen Protector (2-Pack)
If you're a fan of full coverage screen protectors, this is definitely the one you should be going for, as this type of screen protectors manage to cover the entire front of your phone, without leaving any gap. Therefore, no matter what angle you drop your phone from, the actual display of your Moto E4 remains covered and protected. This tempered glass is capable of withstanding minor drops, scratches and scuffs, so we have no gripe regarding the quality of this screen protector. It's precisely cut for the Moto E4 and has polished, rounded edges for a smooth scrolling experience.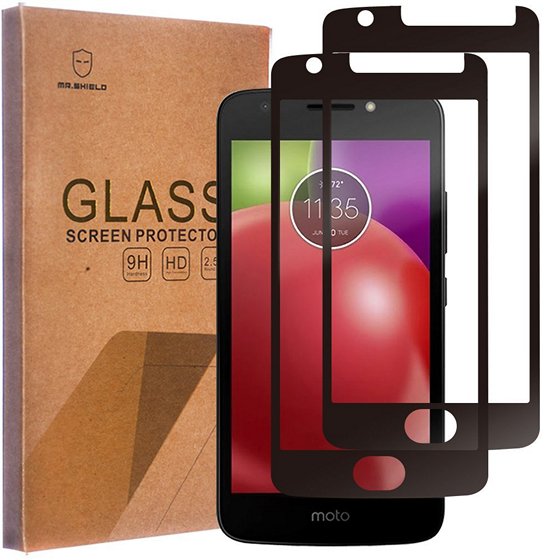 Buy from Amazon: ($7.95)
4. VKR Moto E4 Tempered Glass Moto E4 Screen Guard
This is the least expensive tempered glass featured in this list, but it's nothing short of impressive to say the least. The manufacturer ensures easy bubble-free installation, with just a simple tap in the center. With this tempered glass you also get a fair amount of scratch resistance, and ability to withstand minor drops. The 2.5D curved edges on this screen guard, prevents the entry of dust into the screen protector, as per the manufacturer's claims. For an asking price of under Rs. 150, you simply cannot go wrong with this one.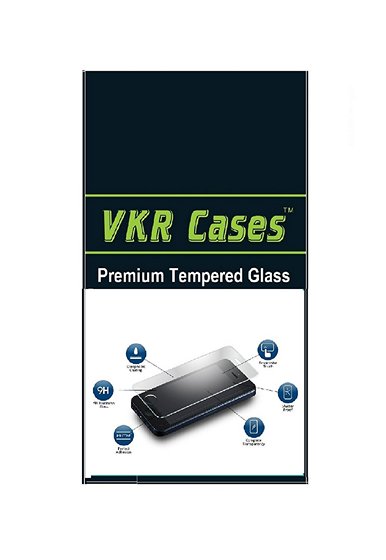 Buy from Amazon: (Rs. 149)
5. Mr. Shield Privacy Moto E4 Screen Protector
If you're concerned about people peeking at your smartphone while you're using it, you should seriously consider getting a privacy screen protector. These screen protectors limit the viewing angle of your phone's display and completely blackens out the display when it's viewed at an angle, so that the person right next to you will have no clue what you're doing. That being said, do keep in mind that, the Mr. Shield privacy screen protector is not made of tempered glass. Instead, it's film-based and is capable of withstanding only scratches. So, protection from drops is something that you should be concerned about.
Buy from Amazon: ($7.95)
6. SmartLike Ultra Clear Moto E4 Tempered Glass
Last on the list, we've got yet another tempered glass screen protector that's capable of withstanding minor accidental drops, scratches and even scuffs. Once you use this tempered glass along with a case, you no longer need to worry about your cracking your phone's display. This screen protector features an ultra clear shock resistant layer, if manufacturer's claims are to be believed. It's pretty easy to install and there's no leftover residue, once you remove it from your phone. This screen guard also includes a shatter-proof film to prevent the broken pieces from falling apart, just in case you manage to crack the tempered glass.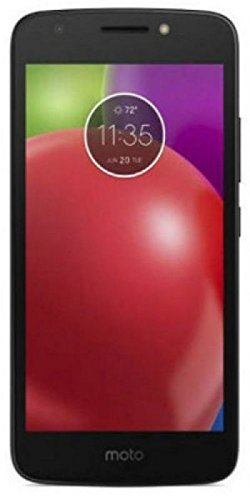 Buy from Amazon: (Rs. 285)
                SEE ALSO: 7 Best Moto E4 Cases and Covers You Can Buy
The Best Moto E4 Screen Protectors You Can Buy
Finding the perfect balance between price, performance and reliability for a present day smartphone is not at all that easy, but Moto E4 has managed to achieve that. The smartphone is definitely worth every penny in terms of what it brings to the table. That being said, just like every other smartphone, the Moto E4's most expensive unit is the display, and if you accidentally manage to crack it, you will have to shell out at least half of the device's cost in order to get it replaced, and that's exactly why you need to purchase a good screen protector. Well, we're glad that we could list out some of the best screen protectors available in the market today. So, which one of these screen protectors are you planning to purchase along with the Moto E4? Do let us know by shooting your valuable opinions in the comments section down below.
---
Load More