So what iPhone 11 Pro Max doesn't sport a flashy new design? With robust triple cameras in a square-shaped module, the phablet looks right on the money for mobile photographers. Not to mention, the Super Retina XDR Display and wicked speed driven by the A13 chip that guarantees buttery performance. Just in case you have decided to go for this power-packed smartphone, you may already be considering to offer the phone protection against scratches. And that's exactly why I have lined up the best iPhone 11 Pro Max skins/wraps so that you can easily find a form-fitting and elegant companion for your all-new phablet. So, let's take a peek at 'em all!
Best iPhone 11 Pro Max Skins You Can Buy
Except for dbrand and Slickwraps, not many noted accessory makers have come up with iPhone 11 Pro Max wraps. But I expect them all to jump on the bandwagon sooner than later. Rest assured, as more accessory makers launch their offerings, I would update this roundup to include their top skins. Talking about the skins from dbrand and Slickwraps, they come in a wide range of designs and colors. So, no matter what looks pleasing on your iPhone, getting a stylish skin won't be a big ask. That said, let's discover what the top iPhone 11 Pro Max wraps and skins have to offer, shall we?
Note: Upgraded your iPhone and looking for the skins for the iPhone 12 Pro Max? Click on the link to check them out.
Best iPhone 11 Pro Max Skins/Wraps from dbrand
1. Signature Skin Matrix
dbrand is known to produce some of the best skins for smartphones. And it's Signature Skin Matrix for iPhone 11 Pro Max looks spot on to carry the legacy forward. The skin features a slim profile that goes along nicely with the smartphone. And with the grippy texture, you have the needed comfort to hold the device in your hand. Moreover, Matrix dbrand skin can also ward off ugly scratches to keep the shine of the phablet intact for long.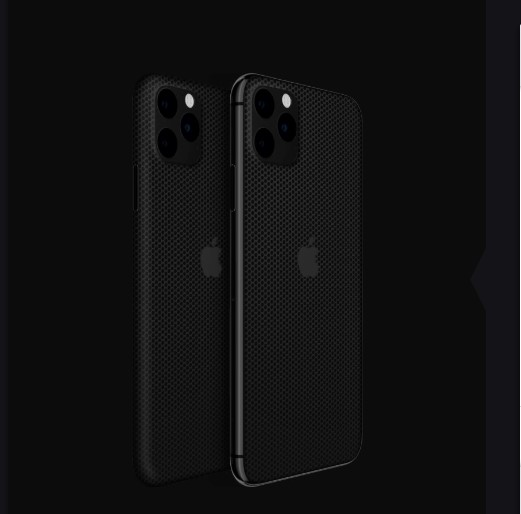 2. Signature Skin Swarm
There is a lot to like in dbrand's Signature Skin Swarm for iPhone 11 Pro Max. First and foremost, the skin is neatly designed. And second, it ideally fits around the smartphone without much effort. With the high-quality material to boot, it has also got the durability to keeps scratches and even minor impact at a fair distance. Lastly, the comfortable grip makes sure the buttery fingers are able to conveniently hold the smartphone.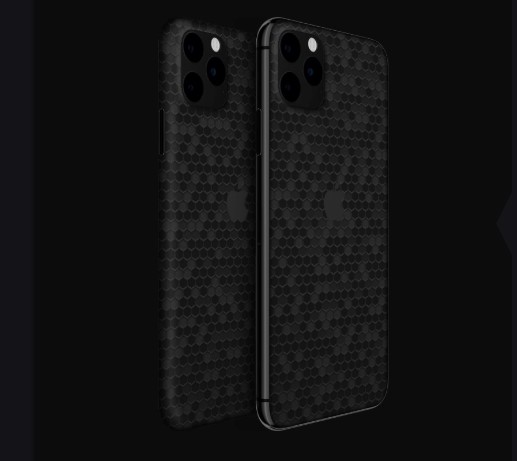 3. Signature Skin Dragon
Signature Skin Dragon ticks off most of the boxes to make an impressive pair with the iPhone 11 Pro Max. The skin offers the best of both worlds: the form-fitting profile and the much-needed defense from scuffs. And with the uneven texture, there is less chance of your smartphone from slipping out of your hand. Being made with durable 3M Vinyl material just like all the other Dbrand skins, the Dragon skin won't lose shine for long.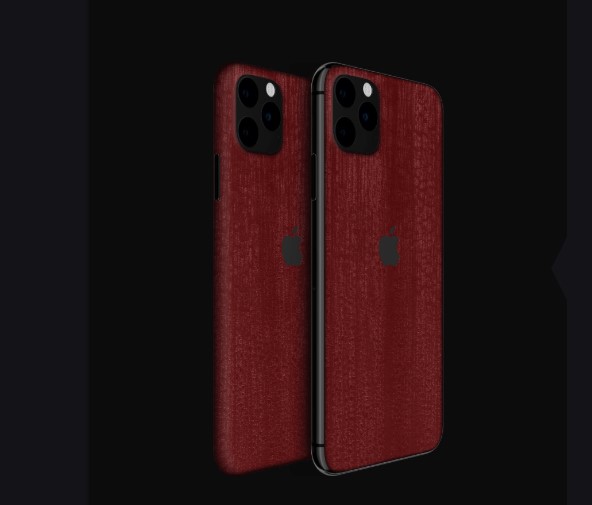 4. Signature Wooden Skin
Just in case, you are willing to offer some natural flair to your iPhone 11 Pro Max, this dbrand wooden skin would be worth taking a look. The skin is made of high-quality 3M Vinyl material and is available in three different textures including mahogany, bamboo, and zebra wood. Not only it provides the required protection to the smartphone against scuffs but it also looks good while doing it. . Besides, it can also resist shock. With a smooth finish, the wooden skin can comfortably fit in your palm.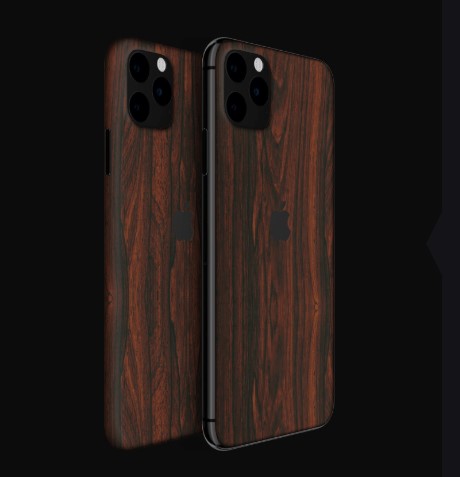 5. Signature Marble Skin
As someone who has a huge penchant for marble skins, I have found Signature Marble Skin highly appreciable. The skin features a smooth surface that imitates marble's smoothness. Despite that, it adds extra grip to the phone. As a result, you will feel convenient while holding the large-screen iPhone. Just like other siblings (mentioned above), Marble Skin can also fight out scuffs and even absorb impact. As for colors, you have two hue options: black and white.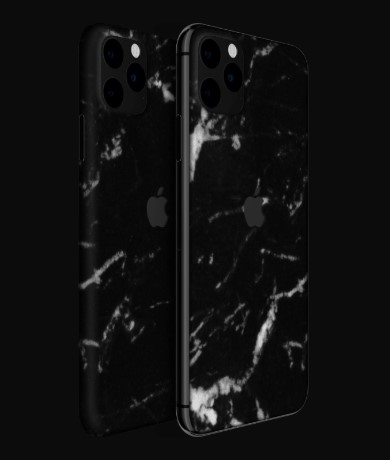 More dbrand skins for iPhone 11 Pro Max?
To cater to a wide range of demands, dbrand has come with a variety of skins for Apple's latest phablet. Like to personalize your stuff? Well, you can also customize your favorite dbrand skins so that they can go perfectly with your iPhone and of course your style. As for pricing, the skins come at $12.95 for back cover. The camera cutout adds additional $0.95 to the cost.
By skins from dbrand 
Best iPhone 11 Pro Max Skins/Wraps from Slickwraps
1. Carbon Series
Slickwraps Carbon Series skins have got both the stylish look and precision finish to be a worthy companion of the iPhone 11 Pro Max. Featuring pretty comfy texture, the wrap feels cozy to the touch. Therefore, the smartphone won't feel slippery in your hand. Despite being so sleek, the skin can also fight out scratches and even take on low volume impact. As for colors, you can pick out this adorable skin in a ton of vibrant colors like red, purple, pink, and more.
Price: $22.95
2. Leather Series
Should you wish to go for a pro looking leather skin, you would be hard-pressed to find a more appreciable alternative to Slickwraps Leather Series. These wraps are neatly designed and fit around the smartphone like a glove. The high-quality materials also guarantees rich texture that feel exactly like leather and can withstand the test of time.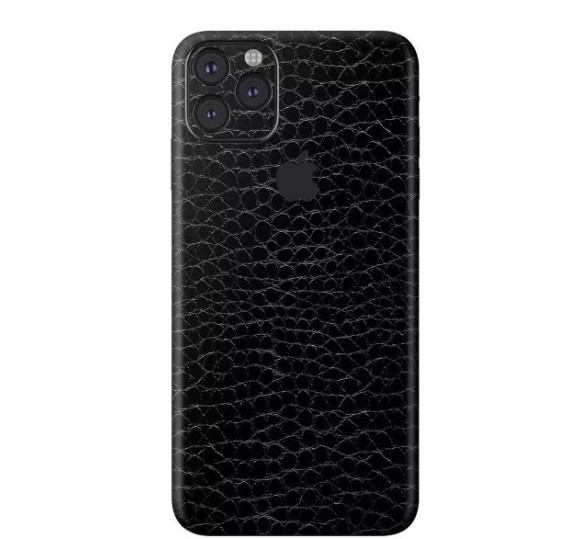 Price: $22.95
3. Glitz Series
If there is a desire to go for a glamorous look, Slickwraps Glitz Series wraps can be a fantastic option. The skin is beautifully design and showcases impressive texture. And with the form-fitting profile, it fits around the edges. Being pretty sleek and sophisticated, the wrap is quite easy to install and remove. Talking about protection, Glitz Series is up to the task when it comes to safeguarding the iPhone 11 Pro Max against scratches and low-volume drops. Not to mention the multiple color variants like purple, pink, and white that allows you to choose a more befitting skin for your new phablet.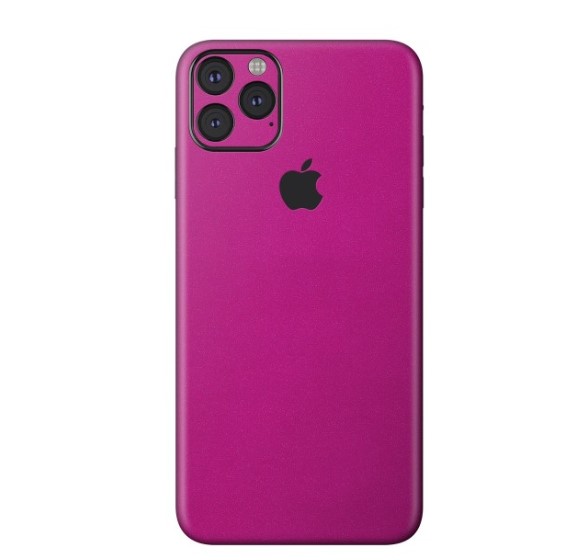 Price: $22.95
4. Apple Retro
What about giving a retro look to your iPhone 11 Pro Max? Sporting a vintage design with a classy Apple logo, this offering from Slickwraps makes a cool match with the all-new iPhone. And with a sophisticated matte finish, the skin feels pretty nice to the touch. Thus, your palm will feel comfortable while holding the smartphone. As for protection, you can trust the "Apple Retro" to keep scratches at bay.
Price: $19.84
5. Marble Series
For the folks who adore marble pattern, this iPhone 11 Pro Max skin from Slickwraps looks right on the money. Flaunting an elegant grain design, the skin wraps around the phablet pretty well. Being pretty smooth to the touch, it offers the desired grip to make sure the iPhone stays comfortable in your palm. On top of all, you can choose the Slickwraps' Marble Series skin in as many as 12 samples.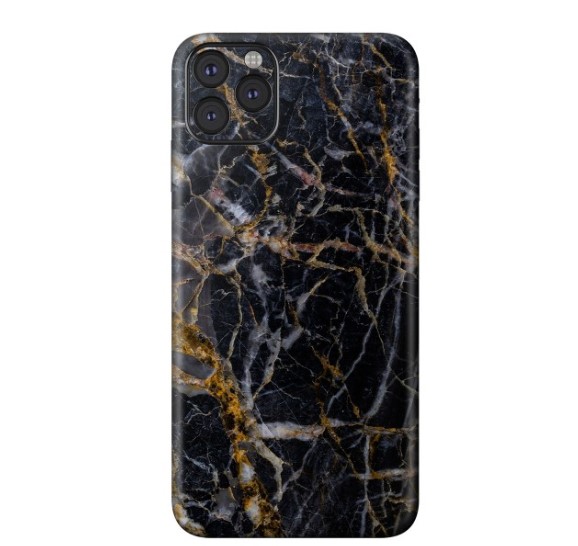 Price: $22.95
Want more iPhone 11 Pro Max skins and wraps from Slickwraps?
The accessory maker has introduced a ton of good-looking skins for Apple's all-new phablet. The skins start at around $20, which does seem a touch expensive but they have got the quality to be nice companions of the smartphone. Also, the website mostly offers 30-40% discounts so you can always get skins for cheaper.
Buy skins/wraps from Slickwraps 
SEE ALSO: 18 Essential Smartphone Accessories You Can Buy
Choose the Best iPhone 11 Pro Max Skins
From what I can tell after having a look at what dbrand and Slickwraps skins have to offer, they are designed to make a nice-looking pair with the iPhone 11 Pro Max. Despite having an incredibly sleek profile, the skins and wraps can fight out scuffs with ease. Moreover, they can also resist minor shock. Thanks to the soft-textured surface, the wraps provide a much-improved grip so that there is less chance of accidental falls. By the way, let me know your favorite skin and the things that you like in it a lot.