If you're someone wanting to become a music producer or a DJ, there are certain factors to keep in mind while buying a laptop for your creative tasks. You need to have a good combination of the processor and memory to allow your DAW (digital audio workstation) to work well. Then, storage is a must, considering higher bitrate files hog up a lot of space on your device. Lastly, you need to have plenty of storage options to support all your attachments and peripherals. Now that we have narrowed all the requirements, let's check out some of the best laptops for music production and DJs that you can buy. For your convenience, we've divided the list into segments based on their price points:
Best Laptops for Music Production and DJs (Sections):
Best Cheap Laptops for Music Production and DJs

The Acer Swift 3 is one of the best budget laptops that you can buy for music production. The latest refresh of the laptop comes with the all-new Ryzen 5 2500U Quad-Core processor, with speeds up to 3.6GHz. The 15.6″ Full HD (1920 x 1080) IPS Widescreen LED-backlit Display with Corning Gorilla Glass on the laptop does not only make it beautiful to look at but also quite sturdy and durable. The Swift 3 also packs in 8GB of DDR4 RAM, so that's plenty of memory for all your required tasks. While the storage is limited to 256GB, the upside of that is you get it in SSD format, so your storage speeds are already at a whopping high.
You get a USB 3.1 Type C Gen 1 port, 2 – USB 3.0 Ports & 1 – USB 2.0 port on this machine. Lastly, Acer also promises up to 8-hours of battery life, so whether it is rendering and production you want, you have the ability to do it while on-the-go.
Buy from Amazon: ($699)
Dell's new Inspiron series offers great hardware along with a very competitive price. At just $749, you get an Intel Core i5-8250U with 6MB cache, clocked at up to 3.40 GHz. This superfast processor is coupled with 8 gigs of DDR4-2400MHz RAM. As for storage, the Dell Inspiron 5000 comes with a lot to boast about, thanks to the 256GB SSD along with an extra 1TB of HDD storage. As such, you can put your production files on the SSD for better rendering, and then, later on, move the project files to the HDD.
As for connectivity, you get 2 USB 3.1 Gen 1 ports and 1 USB 2.0 port. The Dell laptop also comes with Bluetooth 4.2 and Waves MaxxAudio Pro, so you get better sound performance. While Dell's laptops generally have a reputation for having bad displays, the 15.6-in Full HD IPS TrueLife LED-backlit screen on the Dell 5000 should be just fine for your music production tasks.
Buy from Amazon: ($635)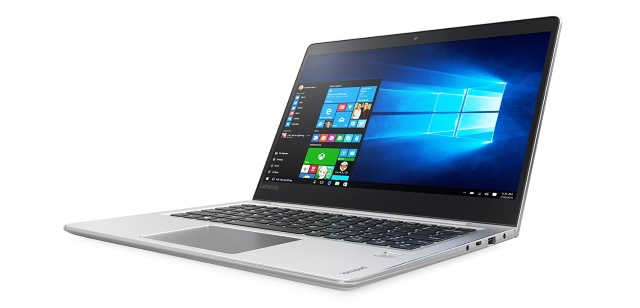 Lenovo has managed to make a name for itself in the budget segment, and the Lenovo Ideapad 710S Plus is one of the cheapest yet good performing laptops. The laptop sports a 13.3-in FHD IPS screen with 5 mm narrow bezels on all 4 sides of its brilliant display, making it 50% thinner than many other laptops. You get a 7th Gen Intel Core i5-7200U along with Intel HD Graphics 620. As for storage, you get a 256GB PCIe SSD offering super fast read and write speeds, so your files will get rendered in the blink of an eye.
The battery backup is also promising, with Lenovo claiming the Ideapad 710S Plus offering 7 hours of battery life, along with always-on charging ports as well to charge your peripherals on the go. The Ideapad 710S Plus also comes equipped with a fingerprint sensor as well, so there's an added security layer on top of your source files.
Buy from Amazon: ($751.39)
ASUS 

VivoBook 

F510UF-ES71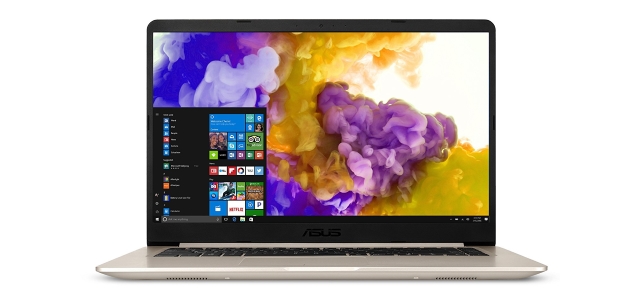 The Asus VivoBook series is honestly, one of my favorite laptop series that I've used in recent times. The new products featuring the latest 8th-gen processors offer great performance along with exquisite looks. The VivoBook F510UF-ES71 is no different. The ultrabook comes with an Intel Core i7-8550U processor clocked up to 4.0GHz and is paired with 8GB of DDR4 RAM. You get 1TB of HDD storage which should be enough for all your music files. Additionally, if the DAW of your choice is going to require some GPU horsepower, the VivoBook F510UF-ES71 comes equipped with the MX130 dedicated graphics card with 2GB VRAM.
The 15.6″ FHD WideView display with 0.3″ ASUS NanoEdge bezel offers a stunning 80% screen-to-body ratio, making the VivoBook great for video editing as well. As for connectivity, the Asus laptop comes with a USB 3.1 Type-C (Gen1), USB 3.0, and a USB 2.0; so there's one of each type. At just $749, the Asus VivoBook F510UF-ES71 is a great deal and easy recommendation to any music producer or DJ.
Buy from Amazon: ($739.99)
Best Mid-Range Laptops for Music Production and DJs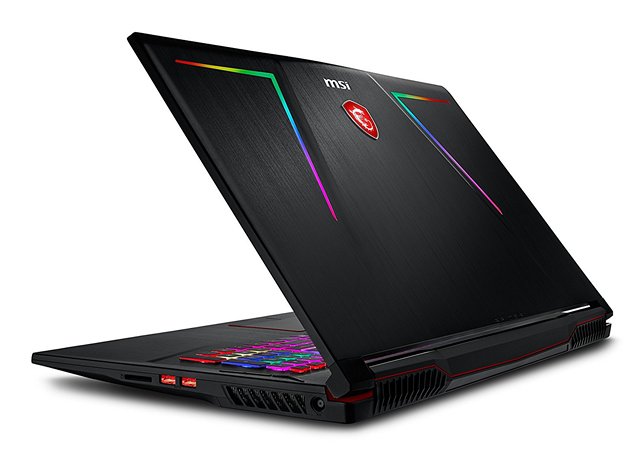 If you're looking for something new and fresh, the MSI GL63 is worth checking out. The MSI GL63 is probably the best mid-range laptop for an aspiring music producer. You get the perfect package of performance with looks and plethora of connectivity while going light on your wallet. The MSI GL63 packs in the latest Hexa-Core i7-8750H with a clock speed of up to 4.1GHz. Supporting it are two sticks of 8GB DDR4-2400MHz RAM, thus giving you a total of 16GB RAM in dual channel setup. We all know DAWs these days are also dependent on the GPU, and the GL63 is no slouch there, offering the user with a Nvidia GTX 1050ti with 4GB of GDDR5 memory. As for storage, the laptop comes with a 128GB SSD on the M.2 SATA port for all your immediate media consumption, along with a 1TB HDD for all your samples and project files.
If you're a DJ, the laptop should aid you in the dark as well, thanks to the Steelseries Red Backlit Keyboard. What's more is that you get separate ports for Mic and Speakers, giving you complete freedom over customization of your input and output media peripherals.
Buy from Amazon: ($1,113.74)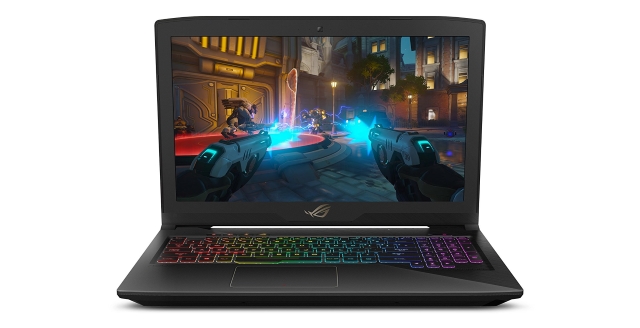 If you're looking for a thin and lightweight yet heavy duty machine, but do not want to spend a lot, the Asus ROG Strix is one of the best laptops you can buy for music production or DJ related tasks. Packing in a 7th-generation Intel Core i7-7700HQ quad-core processor with speeds up to 3.8GHz, the ROG Strix is one of the best performing laptops in its segment. It also offers a whopping 16GB DDR4 memory, so compiling multiple tracks on your timeline should not be an issue. You get 256GB of SSD storage along with an extra 1TB of HDD storage, which should be more than enough for most users.
In terms of graphics fidelity, the ROG Strix comes with the Nvidia GeForce 1050 with 4GB of VRAM. The ROG Strix also boasts of a wide array of I/O ports, offering 3 USB 3.0, 1 USB 3.1 (Type C), 1 USB 2.0, 1 HDMI, 1 Mini DisplayPort, and a headphone/Mic jack. Furthermore, you also get Asus' signature Aura RGB lighting keyboard. All this, packed inside a slim 0.9" profile and lightweight 5.6 lbs body make the Asus ROG Strix an easy recommendation.
Buy from Amazon: ($1229)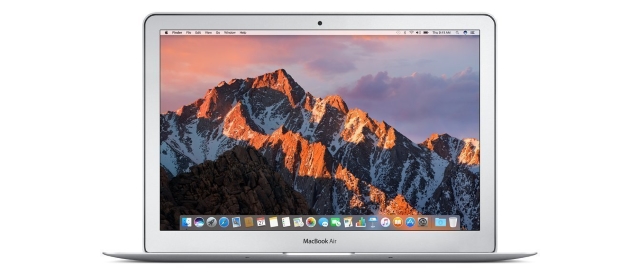 The Apple MacBook Air might not offer the best specs when compared to its Windows counterparts, but there are loads of people out there who prefer macOS to Windows for music production tasks. If you're one of those, and you want a lightweight laptop, the MacBook Air is probably your best pick. Combining a 1.8GHz dual-core Intel Core i5 processor with 8 GB RAM, the MacBook Air should provide decent performance.
You get 128 GB PCIe-based flash storage which is one of the fastest storage options available in the market. The MacBook Air is designed for portability, and this 2.96 lbs laptop should last you for about 12 hours. The 13.3in display with retina resolution is also a beautiful display to look at.

Buy from Amazon: ($1,196)
Best High-End Laptops for Music Production and DJs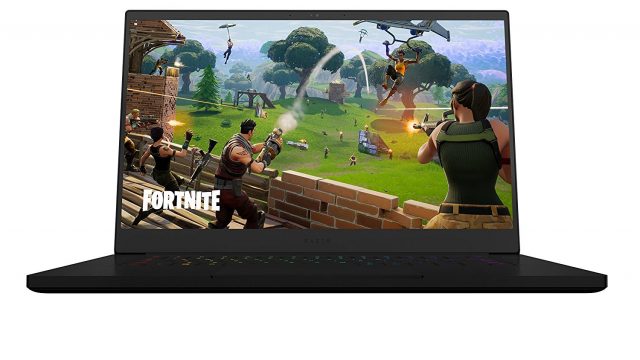 If money is not an issue, the Razer Blade 2018 offers practically the best features in a small form factor which you can carry around with you to your gigs. Granted $2,000 is a big investment, but for the price you're getting an 8th Gen Intel Core i7 processor, GeForce GTX 1060 Max-Q GPU, 16GB of RAM and a 256GB SSD in a relatively small chassis.
As you'd expect, with that kind of hardware the Razer Blade can power through absolutely anything that you can throw at it. On top of that, Razer's Synapse software will allow you to completely configure the keyboard backlight and even allow you to create patterns that respond to the music being played, which will surely look cool.
Buy from Amazon: ($1,899)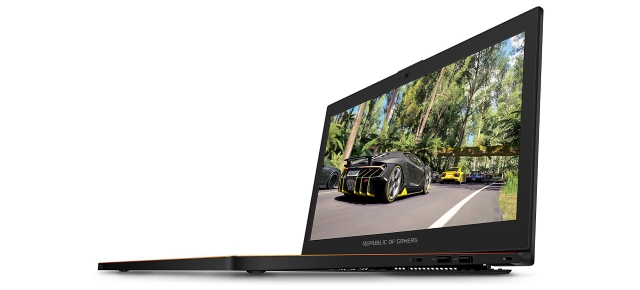 One of the best gaming laptops out there, the Asus ROG Zephyrus GX501 can also double up as a great media creator tool. The ultra-thin and ultra-light body of the GX501 with a thickness of only 0.7″ and a weight of just 4.9 lbs makes the laptop ultra-portable. But don't get me wrong, the laptop comes with all the bells and whistles to make it the best Windows laptop for your media creation. Powered by an Intel Core i7-7700HQ and 16GB of DDR4-2400HMz RAM, the laptop is a pure powerhouse.
Thanks to Nvidia's Max-Q technology, the ROG Zephyrus GX501 comes with a desktop-grade Nvidia GTX 1080 with 8GB of GDDR5 VRAM. You get a 120Hz wide view Full-HD display with NVIDIA G-SYNC technology, so the laptop is also suitable if you want to do some video editing on the device. Storage is limited at 512GB, but you get it in M.2 SSD form, so speed should not be an issue on this beast of a machine.
Buy from Amazon: ($2,299)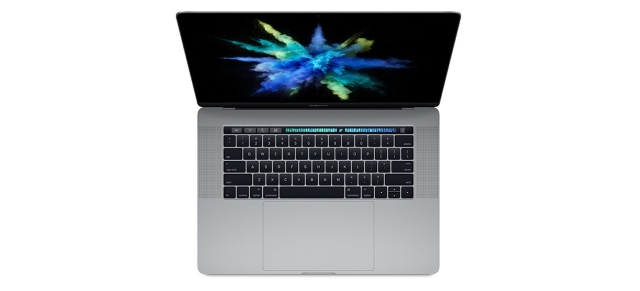 If you're one of those who prefers macOS to Windows for your music production and does not want to compromise on quality, the Apple MacBook Pro is the one for you. Packing in a 7th-gen Intel i7 Processor with Turbo up to 4.1GHz, the MacBook Pro offers superb performance. You also get 16GB of LPDDR3-2133MHz RAM, which is a lot for all your media tasks. As far as storage is concerned, you get 1TB of PCIe Flash Storage, which, mind you, is one of the fastest in the market. And if you're interested in the GPU department as well, let me tell you, the MacBook Pro comes with the Radeon Pro 560 with 4GB of VRAM. However, the only segment where the latest MacBook Pro from Apple lacks is the connectivity segment, featuring 4 Thunderbolt ports and a headphone jack. As such, you'll be required to purchase a USB expansion port for you, in order to connect all your USB peripherals. But apart from that, the MacBook Pro 15″ should be your best bet if you're looking for a macOS laptop for your music production and DJ tasks.
Buy from Amazon: ($2,549)
SEE ALSO: 8 Best NVIDIA G-Sync Laptops You Can Buy
10 Best Laptops for Music Production and DJs
Well, that was our list of some of the best laptops available in the market for your media production tasks. Be it audio or video editing or production, the aforementioned laptops should aid you in all your processing. So, which one of these will you be getting? Also, did we miss out on a powerhouse laptop that you feel should have made this list? Let us know your thoughts in the comments down below.