Black Friday is around the corner, and that means it is the prime time to buy your favorite gaming laptop. With so many options to choose from, it can quickly get overwhelming. However, some of our friends felt the same, so we decided to help you out. Our list of the best Black Friday gaming laptops has been made by taking various factors into account to give you the best possible choices. So, without further ado, let's dive in to show you the Best Black Friday 2023 deals on gaming laptops!
1. Gigabyte G5 KF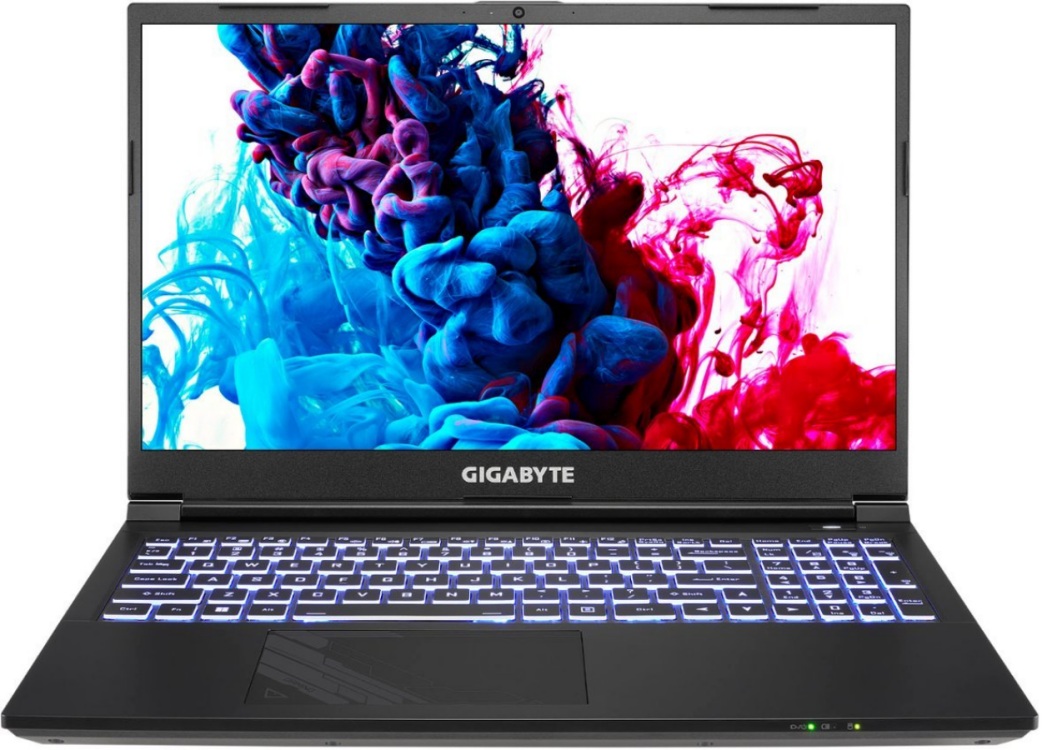 The Gigabyte G5 KF gaming laptop with Nvidia GeForce RTX 4060 is quite a capable machine. Given its current price, it is one of the most affordable RTX 4060 laptops right now! The Intel 12th-Gen i7-12650H CPU onboard is plenty enough for today's popular games. You can turn up the graphics settings and enable the DLSS 3 feature, too, which doubles your frames with AI.
This also has a 512GB PCIe Gen 4 SSD on board, giving you fast storage speeds, along with a 144Hz display to suit competitive gaming needs. So don't sleep on this deal, and get it right now!
Buy on BestBuy ($1099.99 $799.99, 27% off)
2. ASUS TUF Gaming A16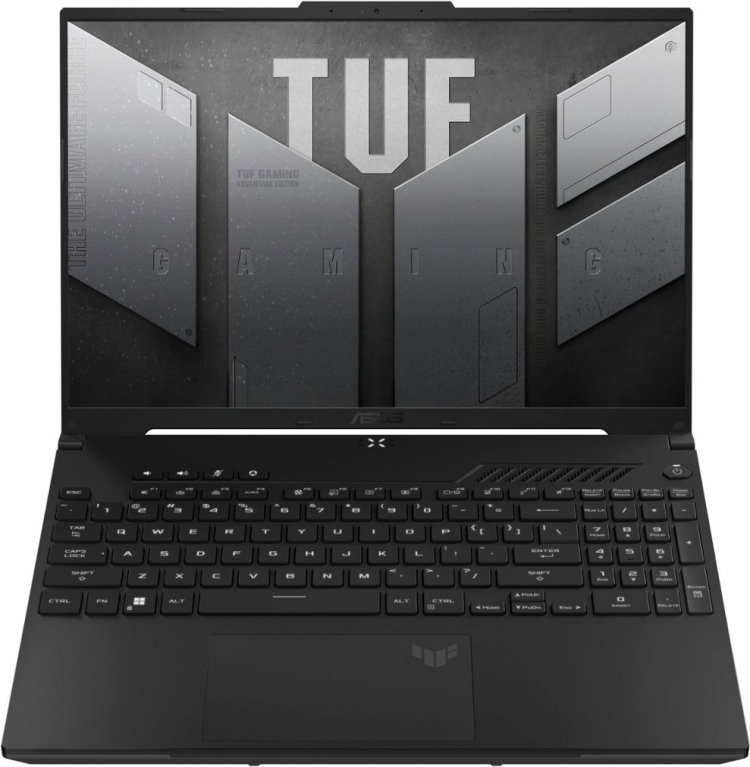 This ASUS TUF Gaming A16 packs in AMD's RX 7600S graphics card, a modern GPU from AMD with 8GB VRAM that will suit you well for today's games. It even packs superfast DDR5 memory and has a Ryzen 7 7735HS CPU, offering relatively strong performance.
The laptop also hosts a super smooth 165Hz display with adaptive sync support and a 512GB SSD for ample storage. Thankfully, the TUF is currently on a good amount of discounts, so you can check it out right now.
Buy on BestBuy ($1099.99 $749.99, 31% off)
Buy on Walmart ($1099.99 $848.90, 22% off)
3. MSI Vector GP68HX 12V Laptop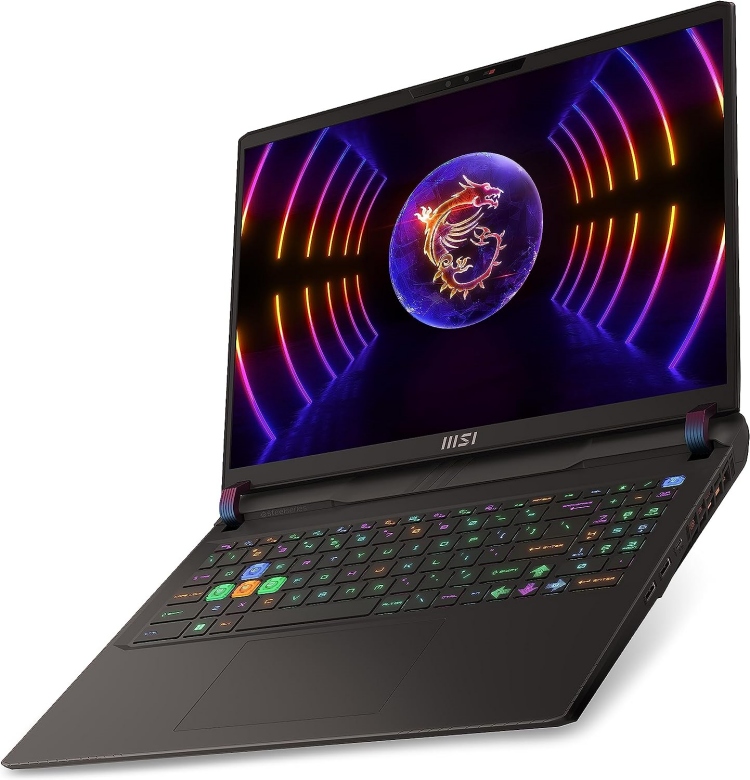 The MSI GP68HX 12V here is a high-end gaming laptop that packs in some serious specifications. It has the Intel Core i9-12900H, which is technically not the latest but is still a Core i9, making it extremely good at multi-core workloads. As for the graphics card, you get one of the best laptop GPUs available, the Nvidia RTX 4080, with 12GB of GDDR6 VRAM.
This has enough performance to max out any game. As if to sweeten the deal, this laptop even packs a 16-inch display with a 144Hz refresh rate, along with a 1TB SSD. The deal price being offered is quite attractive, so we recommend jumping on it right now.
Buy on Walmart ($2,099 $1599, 24% off)
4. Alienware m16 R1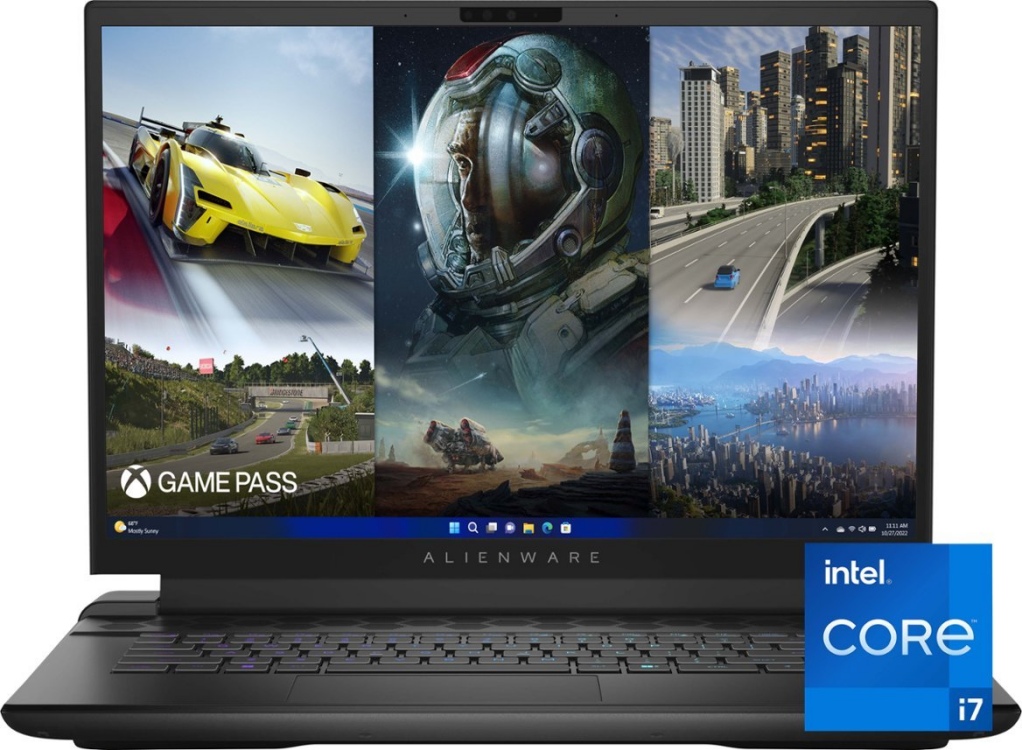 The Alienware m16 R1 is a jaw-dropping high-end gaming laptop with sleek-looking aesthetics and premium material usage. The deal price makes this gaming laptop extremely compelling to buy, as it usually costs dramatically higher given its high-end specs and the fact that it is an Alienware.
This laptop packs the Intel Core i7-13700HX processor, the latest from the Intel 13th Gen lineup, with up to 5.0GHz clock speed. For graphics, you get an Nvidia GeForce RTX 4070 with 8GB GDDR6 VRAM. You also get a sharp and crisp WQXGA (2560×1600 resolution) IPS panel with 100% sRGB support and a 165Hz refresh rate. So, if you always wanted an Alienware, this Black Friday sale is the perfect time to get it!
Buy on BestBuy ($1899 $1,399.99, 26% off)
5. HP Omen 16-xf0033dx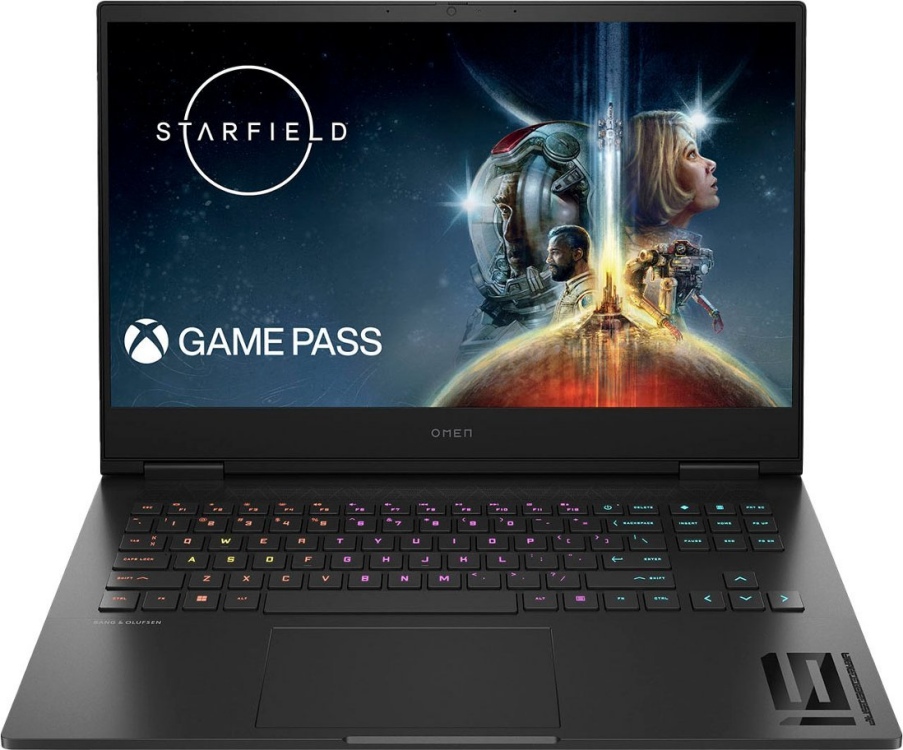 This one is for the lookers out there. HP's Omen 16 gaming laptop has a matte black finish with minimal Omen branding on the display lid. Paired with the RGB lighting on the keyboard, this laptop has a very understated look. The specs include an AMD Ryzen 9 7940HS CPU, that belongs to the Ryzen 9 class (equivalent to Intel Core i9). As such, you can expect it to offer capable performance in multi-core workloads. The provided 16GB DDR5 RAM will only help that case!
The GPU here is the Nvidia GeForce RTX 4070 with 8GB GDDR6 VRAM. So, you get all the nice-to-haves with RTX 40 Series, such as DLSS 3 AI frame generation and AV1 codec-based high-quality game streaming support. Additionally, it has a 1080p 165Hz IPS Display with 99% sRGB support.
Buy on BestBuy ($1799.99 $1399.99, 22% off)
6. HP Victus 15-fb1013dx
If you are looking for one of the best budget gaming laptops right now during the Black Friday sale, this is it. This HP Victus 15 packs in an RTX 2050, which is better than the usual GTX 1650 provided on laptops in this range. With an RTX GPU, you get DLSS support, which has become increasingly important in the modern era of games.
On the CPU side of things, you get a Ryzen 5 7535HS here, which is good enough for a mid-range device like this. Another big plus is the fact that this laptop has DDR5 memory – uncommon at this price. All of this makes it a compelling buy for anyone looking for a competent budget gaming laptop!
Buy on BestBuy ($639.50 $449.99, 30% off)
7. Acer Predator Helios Neo 16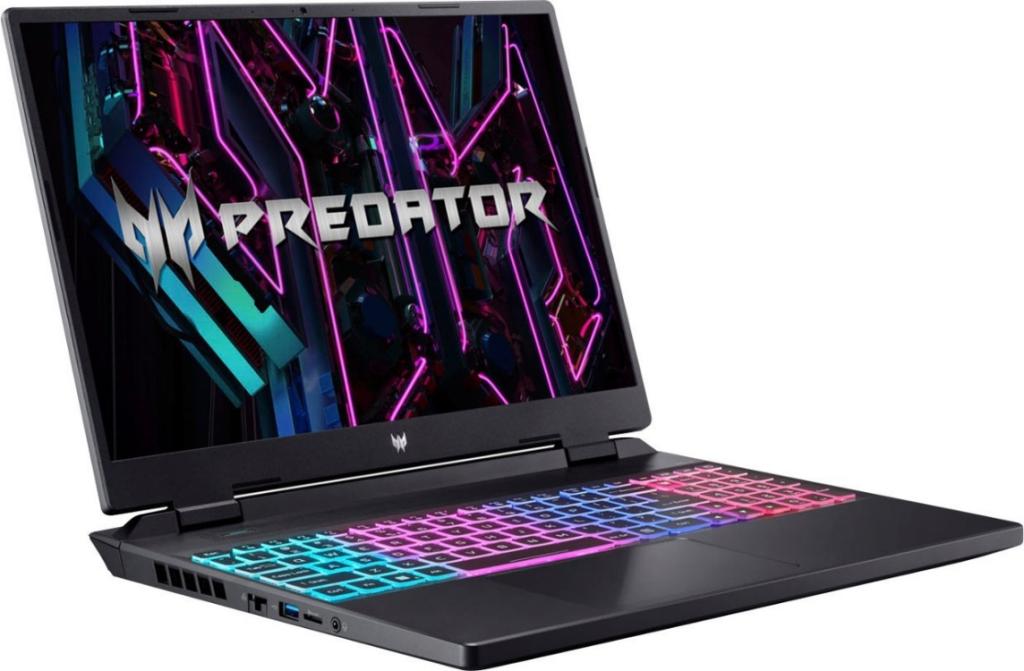 Acer's Predator Helios Neo 16 is available at an appealing price right now, and it comes with some well-balanced specifications. It doesn't compromise on anything but doesn't have as strong of a GPU as the first few options in this list with RTX 4060. Still, this mid-range gaming laptop packs in DDR5 RAM and a 13th-Gen Core i5-13500HX processor, one of the stronger CPU options available at this price point.
Plus, the RTX 4050 with 6GB GDDR6 VRAM still gets you all the latest RTX 40 Series features. Lastly, it has an impressive-looking 400-nit IPS display with a 165Hz refresh rate. While it is an FHD+ panel (16:10 aspect ratio, 1920 x 1200 resolution) and not a QHD one, it is still a more premium display than other options. We would recommend checking this deal out if it takes your fancy,
Buy on BestBuy ($1099.99 $799.99, 27% off)
And these are the best Black Friday gaming laptop deals right now. As always, we will update this list as better deals come along, so make sure to check back. Those not into PCs should also take a gander at the best PS5 Black Friday deals and get something from there. Did you spot another deal we should add? Drop it in the comments below!
---
Load More