Stardew Valley is a fun game and offers hours of enjoyment and excitement with its plethora of content and gameplay elements. However, if you've had enough of this game and want to enjoy more titles that offer similar gameplay style then we've got you covered. If you love farming simulations or just life simulating RPGs then we have the perfect choice of games for you. It doesn't matter if you want more farming simulations or something extra with unique twists and features because we have a little something for everyone. Check out the 15 best games like Stardew Valley below:
1. Harvest Moon: Friends of Mineral Town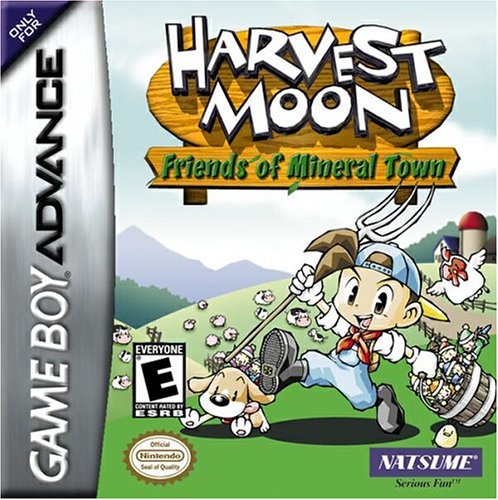 Harvest Moon is the real farming game that actually inspired Stardew Valley and hundreds of others like it. The original Harvest Moon game on the SNES was one of the best farming games with a lot of interactive gameplay elements. Harvest Moon: Friends of Mineral Town offers a lot more content and gameplay than the original game. However, the core gameplay is still the same. You still buy chickens for the eggs, cows for the milk, and so on. You need to spend some money to make money. Grow different crops during different seasons and interact with your friends and strangers of the Mineral Town.
Harvest Moon is all about creating a whole new life in the virtual world. It's a must play for all Stardew Valley fans out there.
Buy ($24.99)
2. Rune Factory 4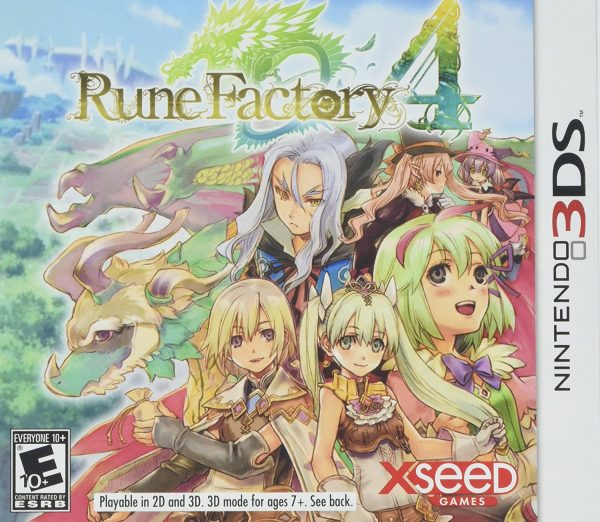 Rune Factory 4 is another game that offers a great mix of farming simulation along with some great RPG elements that make it a completely unique game. The game makes huge improvements over its predecessors by offering a better in-game marriage system and gives the player a whole town to manage instead of just a small farm area. You get to be in charge of the town where your job is to help enhance the overall infrastructure of the town and also attract tourists to your town. Apart from that, this game also offers Zelda-like elements where you discover evil forces in nearby dungeons and help your townsfolk in defeating these evil forces. Rune Factory 4 is a really exciting game with an extra twist.
Buy ($29.99)
3. Tides of Destiny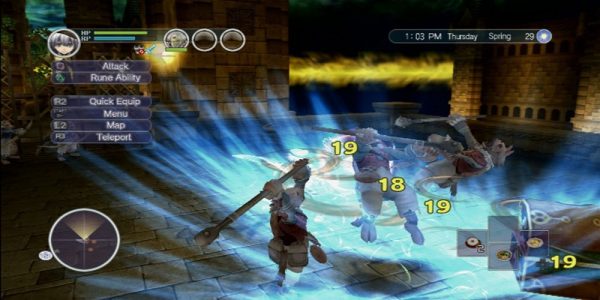 Another Rune Factory game titled Rune Factory: Tides of Destiny brings all the amazing RPG action and farming simulation in a beautiful 3D world. If you are just tired of all the farming, building your town and all that then you are going to love Tides of Destiny. In this game, you are going to fight monsters and bosses that are trying to conquer your land. You will use RPG-esque combat system to beat different evil forces and keep your town safe from any harm. A lot of farming and action elements have been toned down or automated which might feel a bit boring, but Tides of Destiny is still a fun game and provides hours of enjoyment with its amazing graphics and interactive gameplay.
Buy ($19.50)
4. Fantasy Life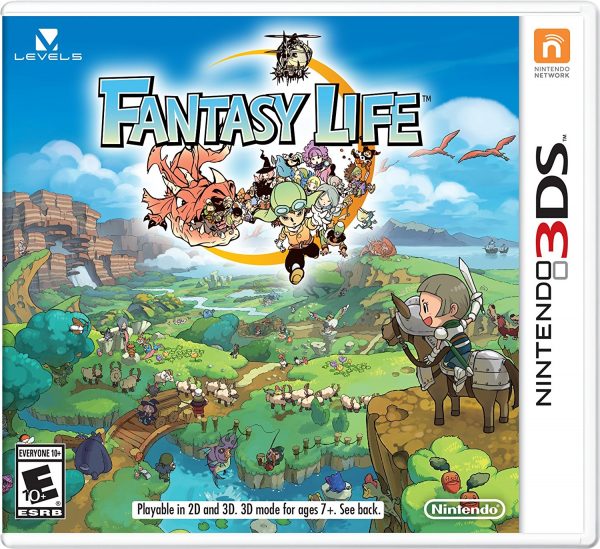 Fantasy life, as the name suggests is all about living and leading a prosperous fantasy life in the virtual world. The game offers a beautiful and vast open world with cute graphics and a lot of different classes for added gameplay value. Each class sports different traits and activities that add to the overall replay value of the game. You get to choose which life you will play and get to enjoy all the skills and benefits that come with your chosen life. Playing each life adds to the overall replayability of the game and provides you with hours of fun and excitement with each different class.
Buy ($52.98)
5. RimWorld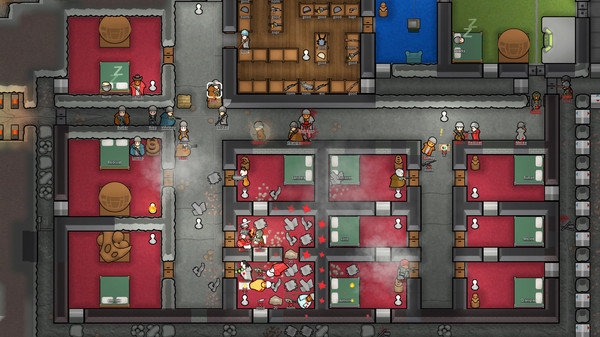 RimWorld is like Stardew Valley set in a sci-fi land. You start off in this game as a group of three survivors that survived a deadly shipwreck on an alien planet. Now you must build a new colony and start a new life on this distant planet. Manage your people, their needs, moods, and everything they require. Farm the land for any resources that help your survival on this strange planet. Also, tame wild beasts to become your personal pets, attack beasts, or even farm animals that help you with the farming and productivity. Fight hostile forces and create a tough defense to help ward off any raiders. RimWorld is a fun game with a whole new survival twist to it.
Buy ($29.99)
6. Animal Crossing: New Leaf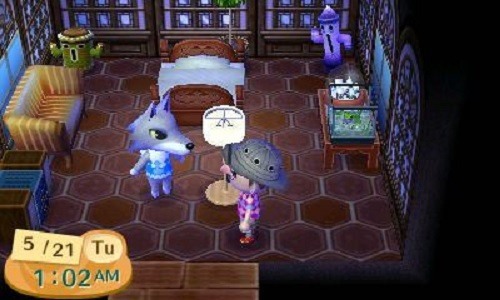 There's no fun in just playing a farm simulation when you can actually play entire life simulation in Animal Crossing: New Leaf. This game puts you in a fantasy city building world where you get to live your life as you see fit. You start off as the Mayor of a rural town and it's your responsibility to turn your rural town into a tourist attraction. Add new infrastructure to your town, build bridges, public town centers, and many more landmarks. Also, you get to set and change the laws and standards of your town and every one of the villagers will follow your set of rules. This game is all about managing your town and your people with some really cute graphics and characters that make the game interesting and interactive.
Buy ($19.99)
7. Recettear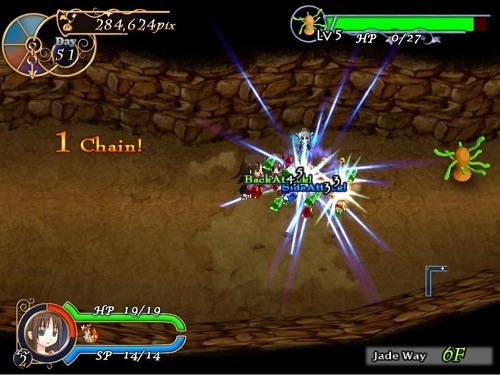 If you are a simulation fan but want to try out something new and different than farming, then we've got the perfect game for you. Recettar: An Item Shop's Tale is a game very similar to farm simulators in terms of gameplay, however, in this game you are in charge of an item shop and your job is to manage the shop. You start off as a young girl who takes ownership of an item shop after her father's untimely death. You need to source your items from some dangerous places. Sometimes it means exploring dungeons, fighting monsters and collecting precious items to sell in your shop. You need to revive the shop to its former glory in order to pay off all the debts. The game is a perfect mix of simulation and dungeon crawling.
Buy ($19.99)
8. Shepherd's Crossing 2
Shepherd's Crossing 2 is a similar game to Harvest Moon and feels heavily inspired from the popular farming simulation game. The game offers beautiful and crisp anime-like graphics while sporting a fantastic gameplay that feels both rewarding and exciting for the player. The best thing that Shepherd's Crossing 2 offers is the sandbox style gameplay that lets you do as you please. You can completely ignore any aspects of the game and focus on the ones that interest you without running into any problems. It's like an open-world where you get to choose what you want to do, making it one of the best farming simulations out there.
Buy ($89.99)
9. Farm for your Life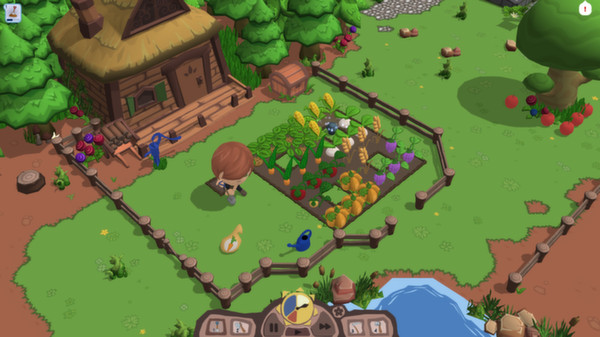 Normally, in a farming game, you grow a farm, protect it from bad weather, expand it, and sell your crops. This is mostly fun, but it can sometimes become a bit repetitive and boring. Well, in Farm for your Life, you never get bored because it offers a lot of different genres mixed in a single game. You get to grow a farm and expand it as a farming simulator, you also get to protect your farm from undead and zombies by using defenses which also makes it a tower-defense game, and in addition to all that, you also run a restaurant. So, Farm for your Life is a wacky mixture of different genres into one exciting game that offers a little something for everyone out there.
Buy ($9.99)
10. Castaway Paradise
Remember Tom Hank's Castaway? Well, Castaway Paradise is a bit similar, but with more colors and a light-hearted theme. You are stranded on a tropical island, but instead of feeling sad and lonely, you're actually happy because this is your island now and you can do whatever you want in this sandbox adventure. You can spend your days farming or fishing or bug catching or just going around decorating your island. There are other villagers on the island and you can help them out by taking on quests and competing them for cool rewards. Castaway Paradise is an all out adventure where you get to choose your path.
Buy ($14.99)
11. Wild Season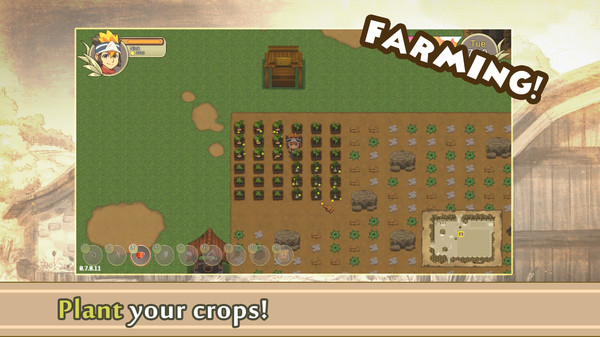 Wild Season is the perfect alternative to both Harvest Moon and Stardew Valley because it offers the same style of gameplay with pretty much the same objective. You start off as a young farmer who buys a fresh new land in the rural town. Your job is to get rid of all the obstacles on your land including boulders and logs. Once that's done, you need to use different tools to sow the land and start your farming adventure. This game focuses heavily on the story and it's an interesting one. You will find yourself immersed in the story of the game and probably ignore a couple of bugs that you may find during the gameplay. Wild Seasons is definitely a great alternative to Stardew Valley.
Buy ($16.99)
12. World's Dawn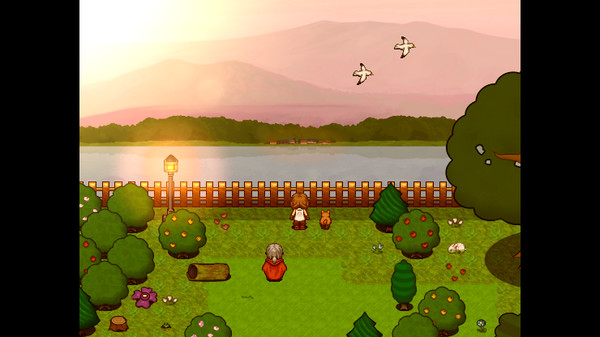 Similar to Harvest Moon and Stardew Valley, World's Dawn offers you a chance to spend your life in a seaside village where you get to grow crops, raise livestock, go fishing, mining, and even go hunting. World's Dawn provides all the gameplay elements you would wish from a life simulation game and adds some extra features to it. You get to choose what you want to do in this game. You can either tend to your crops or go hunting for some love. With over 32 different townsfolk, the game adds another layer of social interaction within the game that makes it exciting and interactive.
Buy ($9.99)
13. Slime Rancher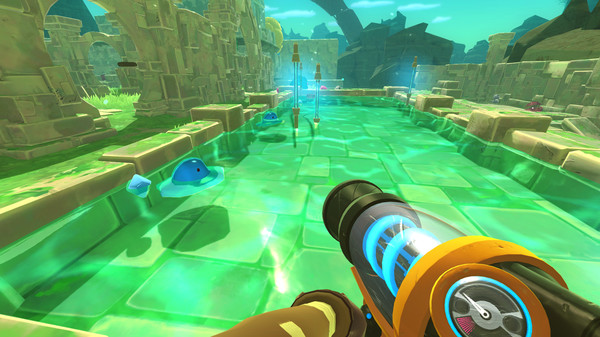 Slime Rancher game is set in a distant alien world where you get to raise some seriously janky slimes. The game is a first-person adventure where you are in charge of the slimes. Your job is to keep the slimes contained and not let them become restless. Some slimes are vegetarian and require crops and other veggies as food, while other non-vegetarian slimes would require some meat for their diet. You have to keep the slimes from going wacky each day by providing them with everything they require or else you will have to go head-to-head against some of the most dangerous slimes you've ever faced. At the end of the day, you will still be wondering how to keep these crazy slimes contained? Because that's almost impossible.
Buy ($19.99)
14. Stonehearth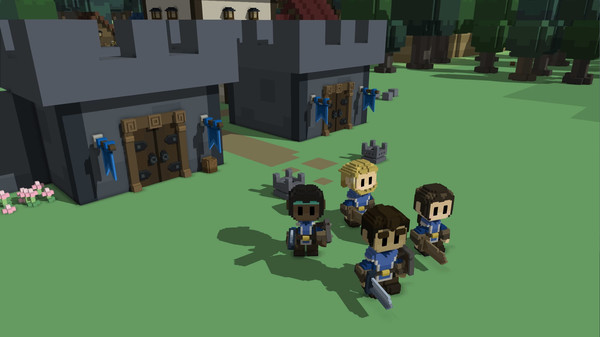 If Stardew Valley and Minecraft had a love child then it would be called Stonehearth. This game is an epic fantasy adventure that focuses on survival and exploration. You need to develop your town, protect your people, and defend your town against any raiding parties. This game is all about building and developing your town while managing resources and keeping your people happy. Think of this game like Minecraft meets StarDew Valley meets The Sims because it offers everything these games offer. There are epic boss battles that add a unique twist to the game. If you prefer city simulations then you are gonna love this game.
Buy ($24.99)
15. Don't Starve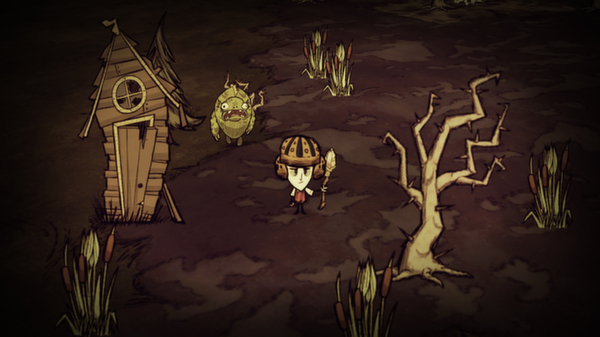 How about a game where everything is not colorful and everyone is not so happy? Don't Starve is an action-adventure survival game that puts you in a world full of monsters where you have to do everything in your power to survive. Explore the environment, gather resources, craft items, and develop structures. Play the game as you like, depending on your play style. Hunt, research and farm your way to the end. Also, keep in mind that it's all about surviving in this game, so don't let your guard down at any time or you will pay the price with your life.
Buy ($14.99)
SEE ALSO: 15 Best Split-Screen (Couch Co-Op) Games for PC
Ready to Play Games Similar to Stardew Valley?
Stardew Valley is a great game, but if you want something extra added to your farming life then definitely try out the above-mentioned games. If you're bored of just farm simulations then try out some of the mixed-genre games with extra features and quirks that will definitely keep you entertained for a long time. All these games provide hours of exciting gameplay and an interactive storyline, so take your pick. If you prefer any other games similar to Stardew Valley then feel free to mention them in the comments section below.