Amazon Echo show brings everything we already love about Alexa spekaers and adds a 7-inch screen which makes the Alexa experience even better. With Echo Show, not only you can ask Alexa all the usual questions but you also get the ability to make video calls, watch videos, and more. My favorite place to put Amazon Echo Show is on the kitchen table as I can see my favorite recipes while I am preparing food. Amazon Echo Show ($199) is a great device in itself, but you can make it even better by pairing it with cool accessories. The accessories will not only help you protect your Amazon Echo Show but also make it more versatile and useful. So, if you are interested in providing your Amazon Echo Show with superpowers, here are the 10 best Amazon Echo Show accessories you can buy today
Best Amazon Echo Show Accessories You Can Buy
1. VMEI Echo Show Screen Protector and Webcam Cover
As Amazon Echo Show comes with a beautiful 7-inch screen, the first thing that you should buy is a screen protector for it. The screen protector that we are mentioning here will protect your Amazon Echo Show's screen against scratches, scuffs, and cracks. It also has a handy webcam cover which you can use to cover the Amazon Echo Show's camera if you are concerned about your privacy. It basically is one of the best accessories you can buy for your Amazon Echo Show.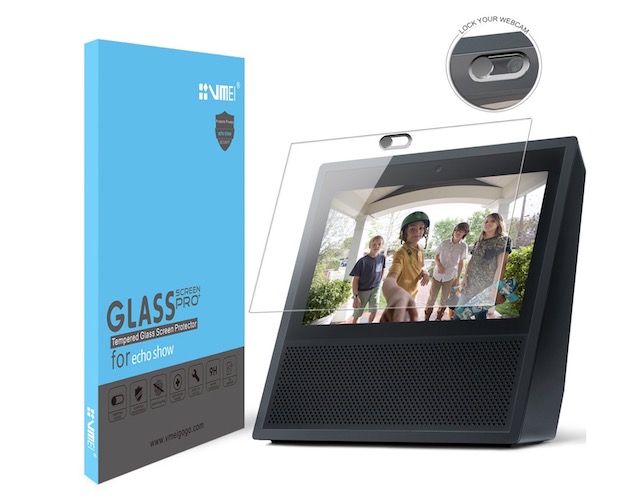 Buy From Amazon: $12.99
2. Smatree Echo Show Battery Base for Echo Show
I love the Amazon Echo Show, however, one thing that I don't like about this device is that it turns off as soon as there is a power cut. That makes it impossible to move the device without switching it off. I believe that the Amazon Echo Show is big enough to house a battery, however, sadly there's no battery inside. That said, there are external battery cases available for the Amazon Echo Show, and this one from Smatree is one of the best. The Smatree Amazon Echo Show battery cover comes in two capacities and can run your Amazon Echo Show for either 8 or 14 hours. I think that the cheaper version which brings 10200 mAh battery and can power the Amazon Echo Show for 8 hours is more than enough, however, you can buy the higher capacity one if you want to.
Buy From Amazon: $57.99
3. YoFeW Aluminum Stand Mount for Echo Show
Another great Amazon Echo Show accessory which you can buy is this metal stand mount from YoFeW. The stand brings precision double bearings structure in the middle of the stand which makes it more flexible and effortless to rotate your Echo Show. This is a great accessory if you like to keep your Amazon Echo Show in a place where it can be accessed from any direction. Once you attach the Amazon Echo Show on this mount, you will be able to easily rotate the Amazon Echo Show to face you in any direction.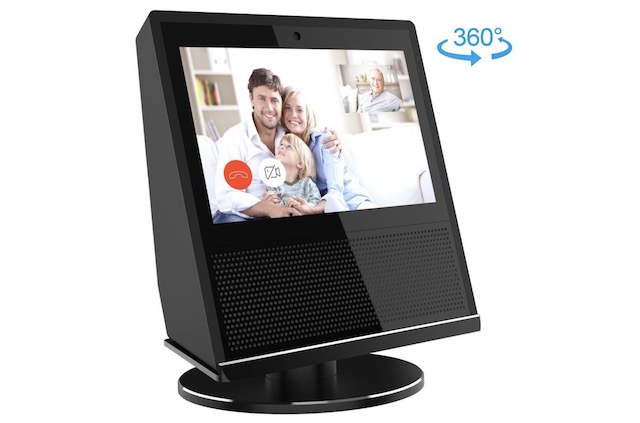 Buy From Amazon: $49.99
4. Silicone Protective Case Cover for Echo Show
Amazon Echo Show might be a great device but it doesn't come cheap. That's why you should invest in a good protective case to protect it. This silicone protective case for Amazon Echo Show from Innerneed not only protects your Amazon Echo Show but also looks good while doing it. The case has been precisely cut to give you easy access to the charging port as well as all the buttons. Also, the outer surface of the case has been specially treated which makes it dust resistant. It is by far one of the best cases that you can buy for your Amazon Echo Show.
Buy From Amazon: $12.99
5. Join2Top Wall Mount Bracket For Echo Show
This accessory is great for users who have decided a fixed spot for placing their Amazon Echo Show. The wall mount basically allows users to mount their Echo Show on a wall like a TV. With this accessory, your Amazon Echo Show is not a slave to tables in your house. You can basically place your Amazon Echo Show anywhere in the house. The mount also offers interchangeable angles, allowing you to easily adjust the the Amazon Echo Show to get the best viewing angle. There's also a cord organizer at the back which allows you to hide the charging cord to make the whole setup look clean.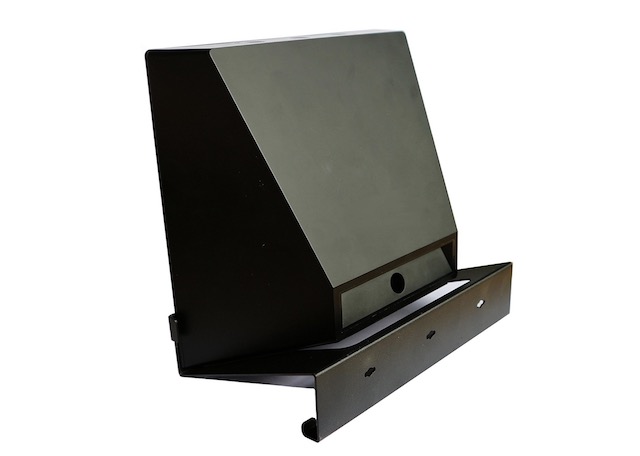 Buy From Amazon: $19.99
6. AhaStyle Metal Base Adjustable Stand for Amazon Echo Show
If you don't want to mount your Amazon Echo Show on a wall but still want that sweet angle adjustment feature then this metal base adjustable stand for Amazon Echo Show from AhaStyle is just for you. The stand features a multi-angle design allowing users to adjust the Amazon Echo Show's viewing angle from -25° to 25°. Do remember, that the angle adjustment is for up and down movement only and there's no lateral angle adjustment here. The base itself is made from aluminum and brings durable and sturdy construction. The stand also brings rubber pads at the top and bottom for preventing the Amazon Echo Show from getting scratched and saving the whole setup from slipping off the table.
Buy From Amazon: $39.95
7. Pwr+ 21W AC Adapter for Echo Show
Since the Amazon Echo Show doesn't work without direct power, it is hard to relocate it in the house as you will have to remove the whole power assembly set-up and move it with the device. However, you can avoid doing that if you buy a couple of inexpensive chargers and place them around the house. Once you do that, all you will need to do is unplug the Amazon Echo Show and place it where-ever you want to. The extra charger also comes in handy if you break the original charger that comes with the Amazon Echo Show.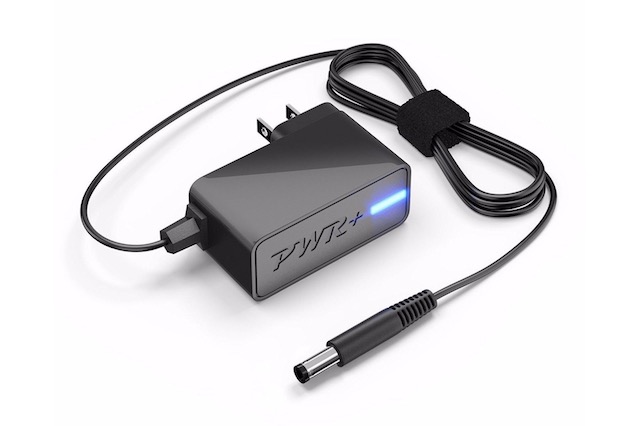 Buy From Amazon: $14.99
8. ECHOGEAR Outlet Shelf for Echo Show
This is probably my all-time favorite accessory and I am not just talking about the Amazon Echo Show accessories here. The Echogear outlet shelf basically does what its name suggests. It adds a shelf to your outlets to save space and organize your home. You can easily place your smartphones, smart speakers, or literally any electric object up to 10 pounds here. The platform is more than big enough to easily hold the Amazon Echo Show without any problem. I really love this accessory and have a couple of them installed at my house.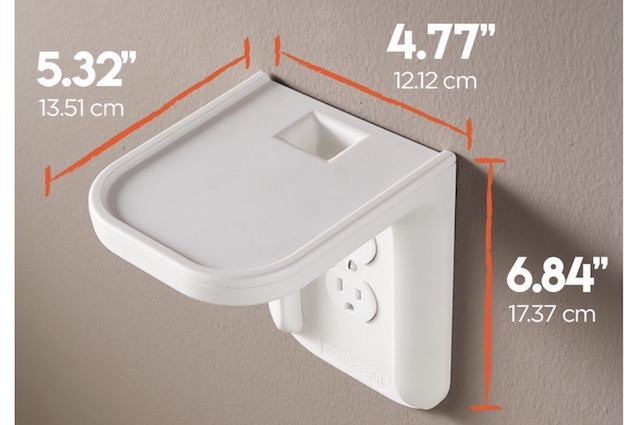 Buy From Amazon: $14.99
9. Alexa Voice Remote for Amazon Echo Show
While all the Amazon Echo devices come equipped with an array of microphones which can pick your voice from across the room, sometimes you don't want to shout to get Alexa's attention. In such cases, the Alexa voice remote comes in really handy. The remote basically has a microphone button at the top which you can press and hold to activate Alexa. There's also built-in music and volume buttons which allow you to manage your music without having to interrupt it by calling Alexa time and again.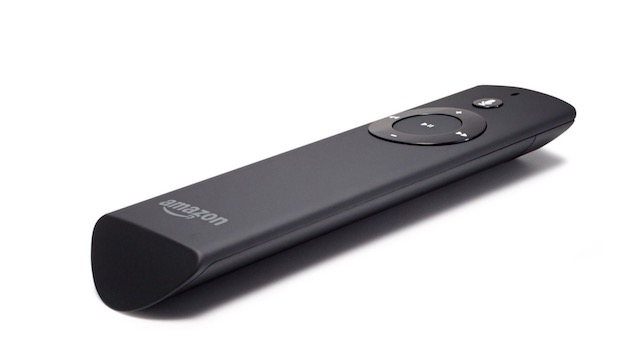 Buy From Amazon: $29.99
10. Amazon Echo Show Skins from Slickwraps
The last accessory on the list neither protects your Amazon Echo Show nor gives it extra functionality, but what it does do is allow you to customize the look of your Amazon Echo Show. If you don't know anything about Slickwrpas they are a company which started by selling highly customizable skins for smartphones and now they have expanded to include other products too. There are hundreds of different skins you can choose from and customize the look of your Amazon Echo Show to make it look exactly how you want it to.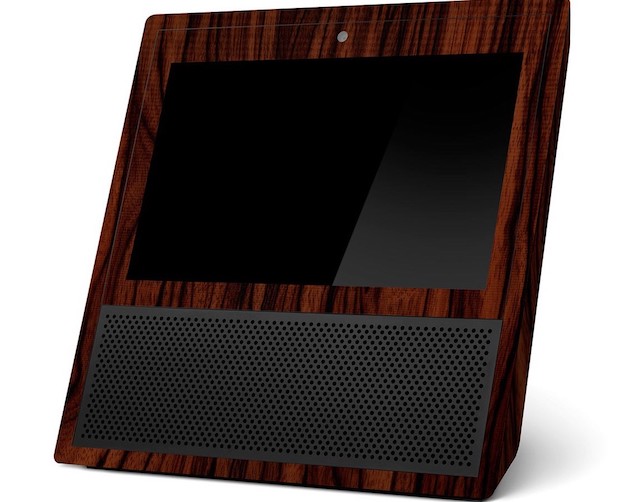 Buy From Slickwraps: $26.95
Bonus: SquareTrade Accident Protection for Echo Show
While this is not a physical accessory for Amazon Echo Show, it made it to this list just because of the value it brings to the table. The accident protection plan from SquareTrade for the Amazon Echo Show allows you to buy a one, two, or three-year protection plan for the Amazon Echo Show which not only covers the normal warranty but also brings accidental warranty which is awesome. If you don't like cases and screen protectors, you should definitely buy this protection plan.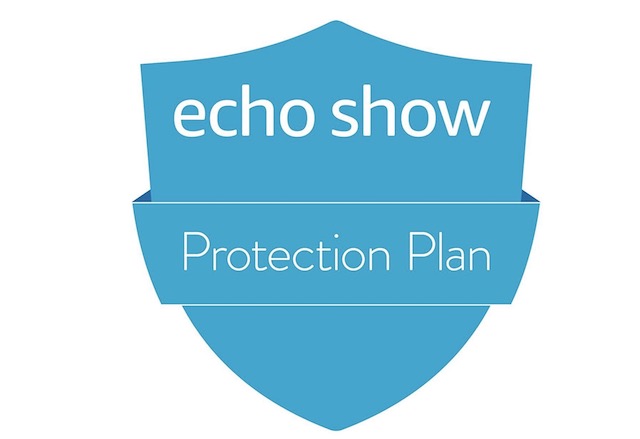 Buy From Amazon: Starts at $19.99 for one year
SEE ALSO: 15 Best Echo Dot Accessories You Can Buy
The Best Accessories for Amazon Echo Show You Can Buy
Amazon Echo Show is a great product as not only it is a smart speaker, it's also a video calling device, a media consumption device, and more. I love the Amazon Echo Show and if you do too, you will find that these accessories will make the Amazon Echo Show even better. Do let us know which of these accessories is your favorite.