Even though USB drives and Cloud storage services are becoming main source of data storage, but still DVDs have their own status. Many people still prefer to store their personal data on DVDs due to their safe nature. They might not be unbreakable, but they are still very reliable with least chances of getting corrupt or damaged.
However, storing data on a DVD is not a copy/paste away, unlike on USB flash drives. You need to burn the data on the DVD using a dedicated DVD burning tool and proper hardware. For this purpose, we are going to introduce some free and paid tools. You can just use the one that works best for you.
Free Tools For Burning DVDs
1. CDBurnerXP (Free)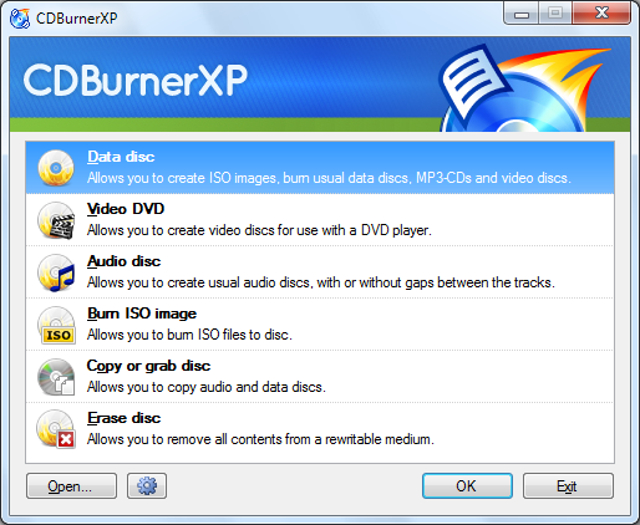 Don't be confused by the name, it is not just limited to Windows XP. You can use the tool on all versions of Windows (Windows 10, 8.1, 8, and 7) for free. CDBurnerXP is a completely free tool without any kind of premium versions or limitations. It can be used for both personal and company use without any charges. The interface might not be the most attractive, but it is very simple to use.
The tool offers all required burning tools in one package, you can burn standard data, audio, video and also create and burn ISOs. There is a separate interface for each burning feature that is designed to provide customization options specifically for that feature.
Although, the tool is quite feature rich and makes it a zippy to work with it, but its video burning feature is quite lacking. It doesn't offer much complex transcoding and can be a bit complicated to work with it. If you would like to burn videos to a DVD, then we will recommend checking out another tool mentioned below, like AnyDVD HD.
Compatibility: Windows Xp, 7, 8, 8.1 and 10
2. ImgBurn (Free)
ImgBurn is basically created for burning ISO file to a DVD or create one from a DVD. It is a completely free to use tool and will let you create image from files and folder or a CD and then write it to a CD/DVD.
It also offers other burning features like burning standard files and folders including audio and video to a DVD. However, there is no special interface or customization options for these files and folders and same rule applies to all.
Compatibility: Windows 10, 8.1, 8, 7 and XP
3. Ashampoo Burning Studio (Free)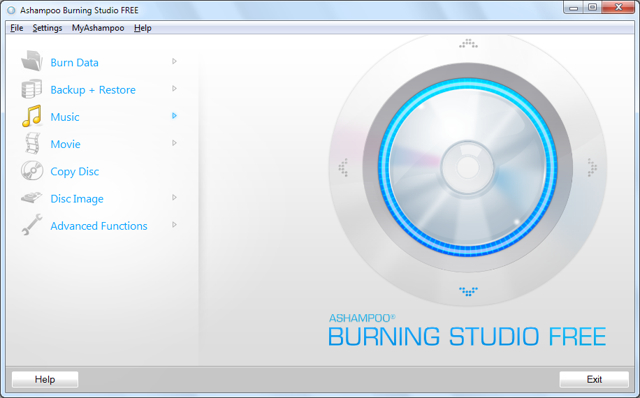 Ashampoo Burning Studio is built around simplicity, it makes it very simple to start burning data with least confusions. However, this doesn't mean the interface is less attractive or lack any features. The interface is actually very intuitive offering features similar to many paid tools.
There is a separate interface for each function with required customization options. You can Burn any kind of data, audio, video, create and burn disc image, and also backup and restore data.
It also offers some handy editing features for media files. You can split, trim or cut videos and add soundtracks, subtitles and even create slideshows. One of its interesting new features is its support for M-Discs.
Compatibility: Windows 10, 8.1, 8, 7 and XP
Paid Tools For Burning DVDs
4. BurnAware (Free for personal use and a Paid version for commercial use)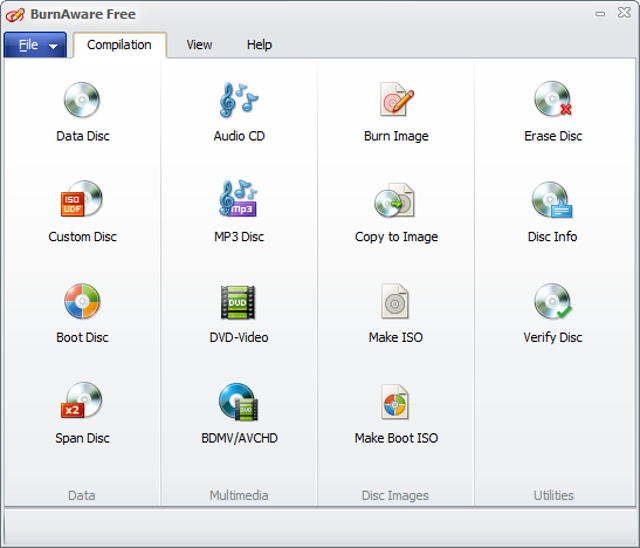 Burnaware is a feature rich burning tool with simple yet intuitive interface. You can easily burn Data, multimedia files and Disc image files. You can both create ISO files from a DVD or burn one to a DVD.
Furthermore, it also offers some utility tools including, Disc info, Erase Disc and Verify Disc. These utility tools can be used before the burning process to setup your DVD disc for the burning process.
The tools is best for beginners as it provides all the required features and comes with a very simple to use interface. However, to keep your eyes open while installing as it does offer optional Adware to be installed.
Compatibility: Windows XP, Vista, 7, 8, 8.1 and 10 (32 and 64 bit)
5. Nero Burning Rom 2015 (Paid with a free trial)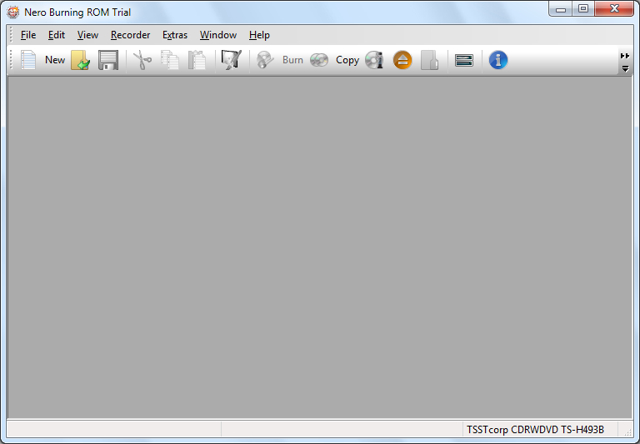 Nero Burning Rom provides high quality burning capabilities with support for almost all types of discs and writers available. The interface might not be as attractive as other paid tools, but don't underestimate its potential because it offers some amazing features.
The burned data can also be protected with "SecureDisc" feature that will make the data on the DVD safe and reliable. The data is burned multiple times, which helps in making the disc readable even when it is old and scratched. Furthermore, you can even burn data from you smartphone using Wi-Fi connection!
Nero offers full customizable disc burning capabilities along with integration with Gracenote to automatically provide details of your audio files. You can also split data over multiple dics, perfect for huge data size.
Compatibility: Windows 8, 7, XP and Vista
6. Power2Go (Free and a Paid version with additional features)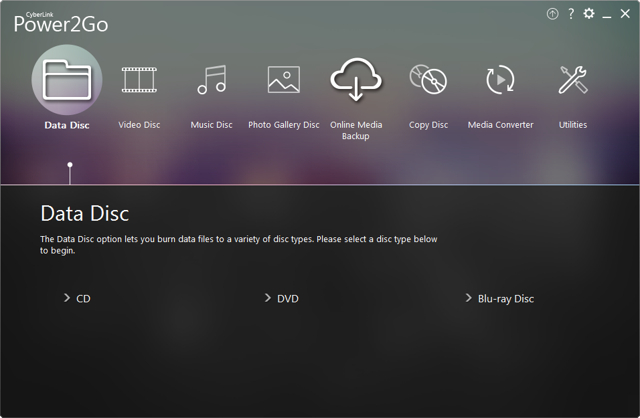 Power2Go comes with an attractive Interface and features similar to many paid burning tools. It offers multiple writing capabilities along with extreme protection with 256-bit encryption. You can easily burn standard data, audio, video and ISO files from your PC, smartphone or even Cloud storage.
The interface itself is not that complicated and can be easily followed by anyone. However, while burning media content you might have to customize some settings to get best results. For example, audio files burned are set at 96 kbps with default WMA format, this default may not work for most people. If you know what you want, then Power2Go is perfect for you.
You can also create a system recovery disc to recover your PC system if it corrupts.
Compatibility: Windows 10, 8, 8.1, 7 and Vista
7. NCH Express Burn (Free with a paid upgrade with more features)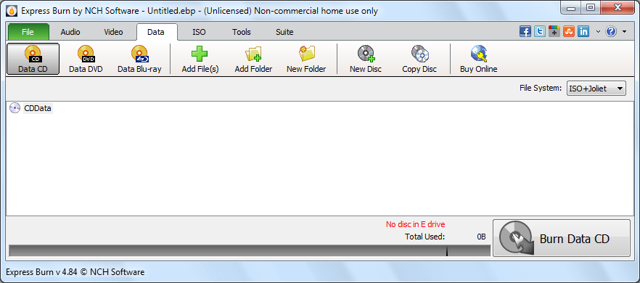 NCH Express Burn is created to offer fast and reliable burning features with a long compatibility list. It supports almost all types disc writing tools along with compatibility of many audio and video formats, which is the most important thing while burning a multimedia DVD.
The interface is quite hand holding with customizable option for each category. The quality for burning is also worth a mention with little to no loss in quality of sound and video.
It should be noted that while installing you will be asked to install some adware including toolbars, so make sure you uncheck these offers if you don't need them.
Compatibility: Windows XP, Vista, 7, 8, 8.1, 10 and Mac OS X 10.4
8. DeepBurner (Free and Paid)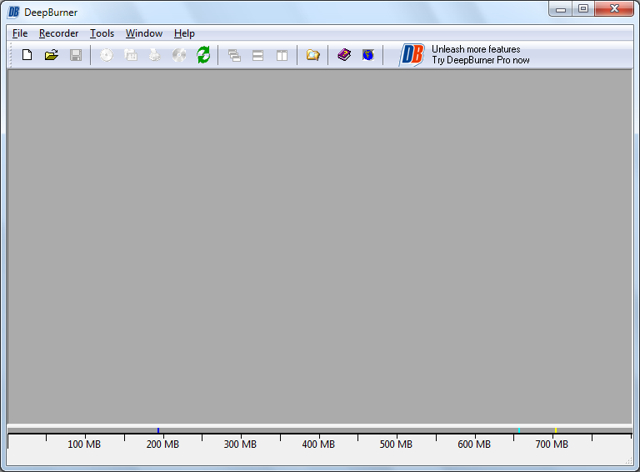 DeepBurner is not actually one of the most feature rich burning tool or comes with an attractive interface. However, it is extremely light (pro version being just 5 Mb) and also comes with a portable version. Meaning you can just put it in your USB drive and use it any where without any need of installation.
It will let you burn multimedia, ISO and other files and folder, but offers each package separately into light downloadable files.
The tool doesn't actually offers much features and support for different formats and also takes quite some time burn a DVD. In the end, this tools is best for people who need a free tool that they can carry anywhere and burn DVD easily.
Compatibility: Windows XP, Vista, 7 and 8
9. AnyDVD HD (Paid with a Free trial)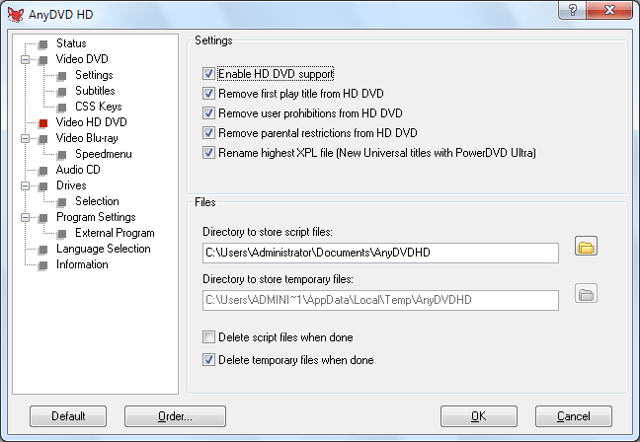 AnyDVD HD offers tons of features that many other tools don't offer, but it might be a bit too advanced for new users. Its main focus is on burning high quality videos to a DVD and Blu-ray for the purpose of playing on high definition TVs.
It is only good for multimedia files and the customization options it offers are far superior than many other burning softwares, including ability to change content of a video and audio file.
It will also let you remove copy right protection, so you could easily use your files anywhere without any restriction. This is perfect for regional restricted content.
Compatibility: Windows 8, 7 and XP
Update: AnyDVD HD is no longer available. 
10. Power ISO (Paid with a Free trial)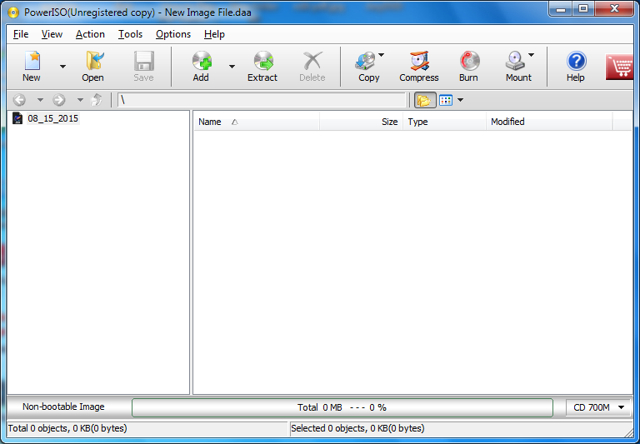 As the name suggests, Power ISO is created to burn Disc Images with all the customization options focused towards this goal. Although, it will also let you burn Audio, Video, and Data DVDs, but it works best of ISO files. It offers compression, password protection and also multiple volumes of an image.
You can also edit ISO file and can also interact with files stored in a virtual drive. Apart from ISO images, it supports many audio and video formats like FLAC, BIN, MPEG and WMA.
Compatibility: Windows 10, 8.1, 8, 7, XP and Vista
SEE ALSO: 8 Best Photo Stitching Software