Discord is a popular messaging service among gamers and regular users alike. While one would be pleasantly surprised to discover all the cool Discord and premium Discord Nitro features, one aspect where the messaging service lags behind is with respect to custom themes. Unlike Telegram, you don't get a theme engine here and are stuck with the default light and dark themes. However, there exists a Discord mod named BetterDiscord that lets you install and use custom themes on Discord. Today, we have detailed everything you need to know to get started with BetterDiscord. Also, we have listed the best Discord themes you can use with BetterDiscord.
Best Discord Themes for BetterDiscord (2022)
What is BetterDiscord and How to Install It?
As mentioned above, Discord doesn't offer a native theme engine to use custom themes. That's where BetterDiscord steps in. BetterDiscord is an add-on to Discord that enhances its features with themes, plugins, Twitch emotes, and a lot more. You can download BetterDiscord from their website (visit) by hitting the blue "Download" button.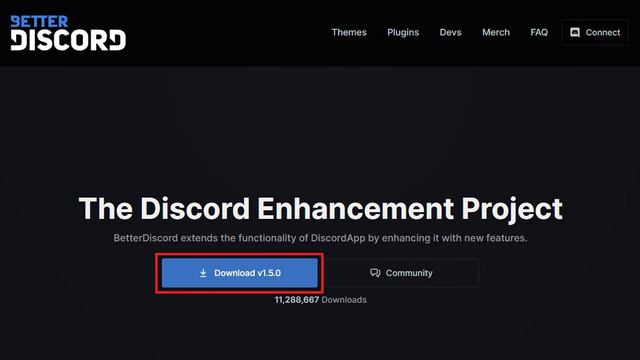 Once downloaded, open the file and follow the on-screen instructions to complete the installation process. BetterDiscord will automatically restart your Discord app soon after you install it. If it doesn't, you can manually restart the Discord app to start using BetterDiscord. If you are wondering what all platform does BetterDiscord support, well, you can install it on your Windows, Mac, and Linux Discord apps.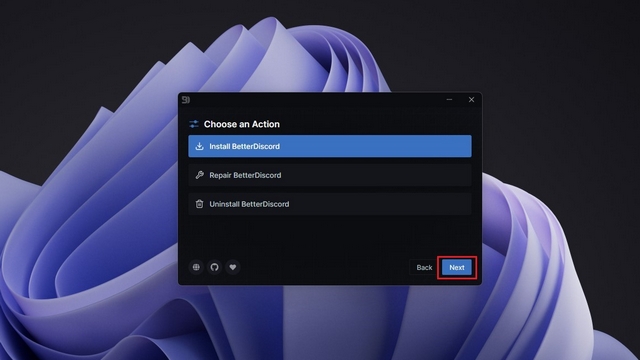 How to Apply Themes on BetterDiscord
You can activate or deactivate BetterDiscord themes from the settings page. But before we move ahead, note that BetterDiscord is a third-party add-on and violates Discord's terms of service by modifying the app. However, Discord is yet to take any action against BetterDiscord or users who modify the client. Also, third-party modified clients can pose security risks for the users. Therefore, we suggest you proceed with caution and avoid theming your Discord client if you can live without it.
Now, with that out of the way, if you still want to continue, here are the steps you can follow to apply themes on Discord:
1. Open Discord and click the Settings gear icon at the bottom-left corner of the screen.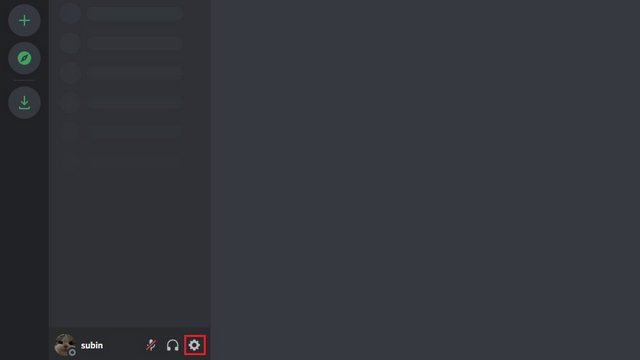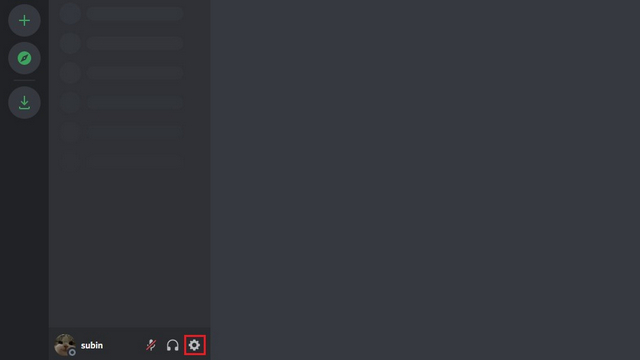 2. From the left sidebar, click on "Themes" under the "BetterDiscord" settings section.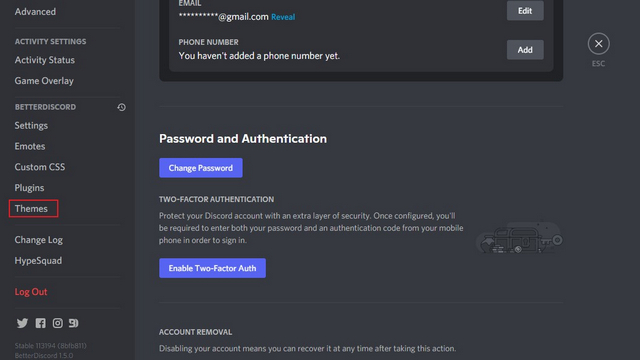 3. Now, click on the "Open theme Folder" button to navigate to BetterDiscord's themes folder. In case you are wondering, the themes in question are CSS files.
4. You should now move the CSS files of the Discord themes you have downloaded or are about to download from our list below to BetterDiscord's themes folder. We have also added the exact path below for your reference.
C:\Users\<username>\AppData\Roaming\BetterDiscord\themes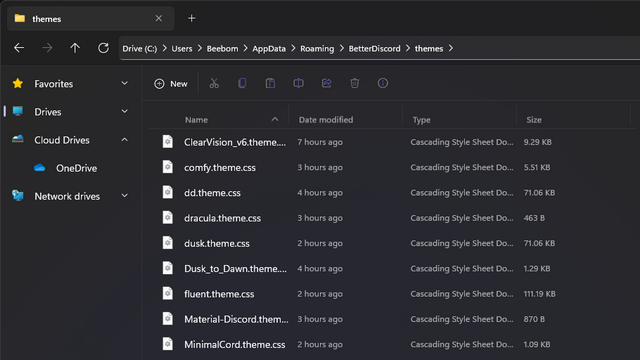 5. Once you've moved the themes to the target folder, you will see the theme name along with a toggle to enable or disable it from BetterDiscord's themes section. Enable the toggle, and you've successfully applied a theme to your Discord client.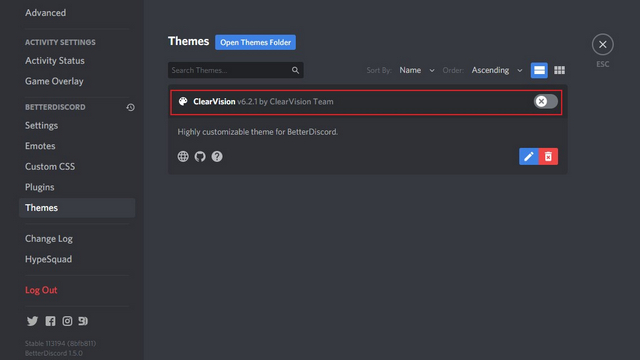 Top Discord Themes for BetterDiscord
Now that you know what BetterDiscord is and how to set it up, here are the best BetterDiscord themes you could try out to spice up your Discord experience.
Ultra
Ultra is a modern Discord theme with a vaporwave-esque aesthetic. It has just the right amount of blacks in the conversation screen and the side channel selection bar. As you can already tell from the #1 position, I think Ultra is the best Discord theme you can use with BetterDiscord.
Download Ultra Theme (Free)
Fluent
Inspired by Microsoft's Fluent Design System, Fluent is one of the newer themes, and it attempts to bring Windows 11's design language to Discord. At the time of writing this article, Fluent is still in its early stages and is not available in BetterDiscord's theme repository. However, the theme looks promising and is being actively developed. If you're interested in being an early adopter, you can download the theme right now from GitHub.
Download Fluent Theme (Free)
Material Discord
If you're a fan of Google's Material Design, you will feel right at home with this one. Aptly named Material Discord, the theme brings rounded corners to message bubbles and feels closer to a messaging platform Google should make (well, a man can dream). Other interface elements like user info and user profile are rounded too. Overall, Google fanboys would appreciate switching out their default themes with the Material theme on Discord.
Download Material Discord Theme (Free)
Tokyo Night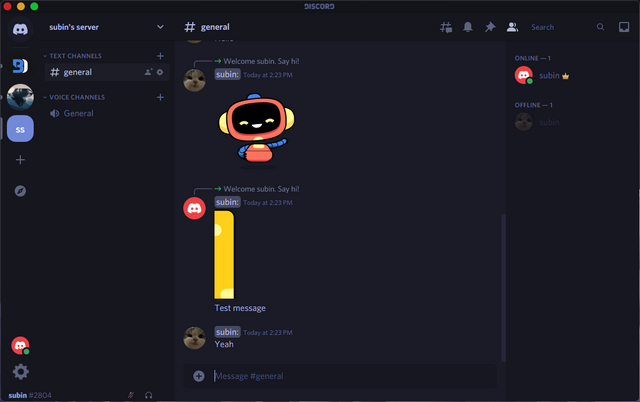 Are you someone who loves Visual Studio Code and its UI? Enter Tokyo Night, an attempt to bring the VSCode experience to Discord. To be specific, this theme is based on the popular VSCode theme Tokyo Night that also secured its spot in our curated roundup of the best VSCode themes. If you have been using Tokyo Night on VSCode, you could consider switching to this theme on Discord.
Download Tokyo Night Theme (Free)
Dracula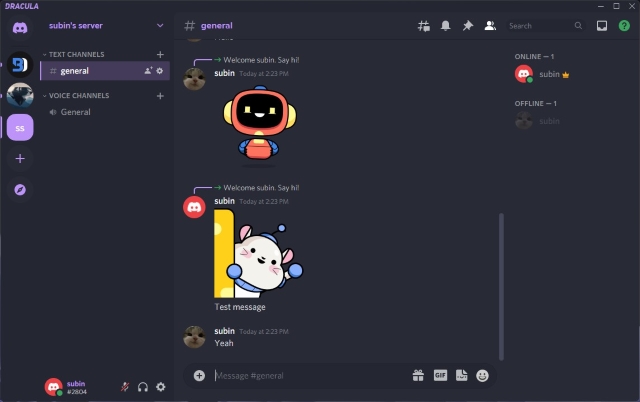 Dracula, the widely popular dark theme you will find on most popular code editor apps, is now on Discord. Dracula's team has made an official port of the theme for BetterDiscord, and it deserves a spot on our best Discord themes list. A community version that offers more customization is available too. We have linked both below, and you can try them out to decide the one that suits your preferences.
Download Dracula Theme (Community Edition, Official Version)
Quarrel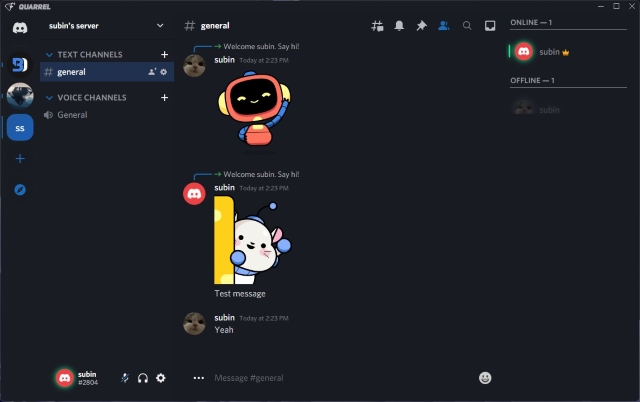 Quarrel is a third-party UWP client for Discord. Although Quarrel is not well known as a Discord client, it has a visually pleasing interface. This theme brings the UI of the Quarrel app to BetterDiscord. You also get access to various customization options to enable transparency and background blur. The version of the theme in BetterDiscord's repository is often outdated, so you might want to download the latest one from GitHub.
Download Quarrel Theme (Free, GitHub)
Spotify Discord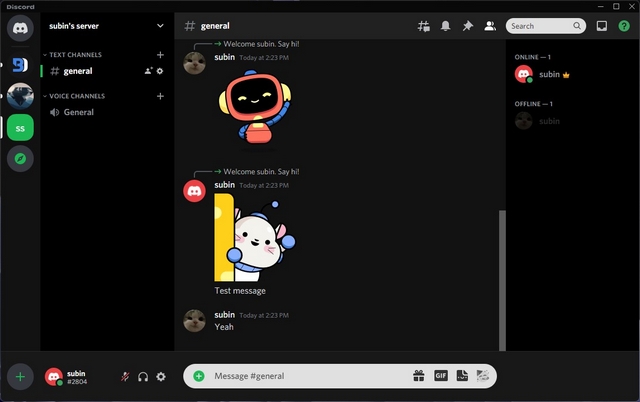 Consider yourself a Spotify fan? Love the Spotify app's design and color palette? Here's your chance to bring that look and feel to Discord. The theme essentially mimics the classic Spotify Desktop interface, and it is implemented fairly well too. If that's something you're interested in, check out this theme from the link below.
Download Spotify Discord Theme (Free)
MinimalCord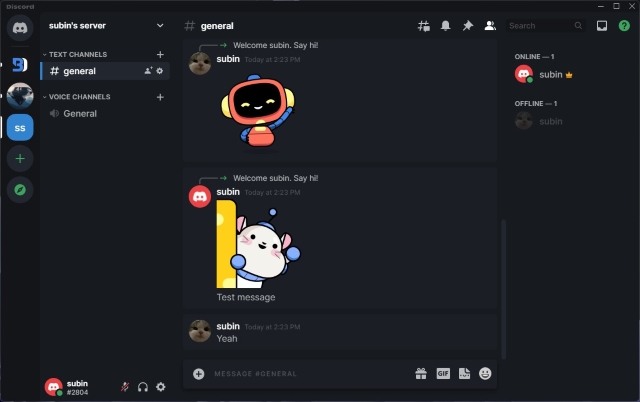 MinimalCord is the Discord theme for all the minimalists out there. It incorporates thoughtful changes to carry the minimal appeal while managing to make the interface darker. If you're someone who loves the default Discord theme yet craves minor tweaks to make it better, MinimalCord is exactly what you need.
Download MinimalCord Theme (Free)
NotAnotherAnimeTheme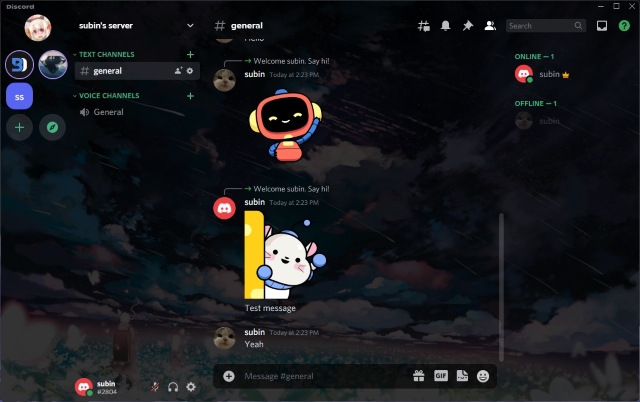 The highlight of NotAnotherAnimeTheme is undoubtedly its customizability. For instance, you can use the theme to switch between single, double, triple, and even quadruple columns for the server list in the left sidebar. You can also choose to change the background image, scroll bar colors, and more. To customize this Discord theme, all you have to do is edit the CSS file, and this 39-second video will guide you through the process to alter what is one of the coolest Discord themes.
Download NotAnotherAnimeTheme (Free)
Comfy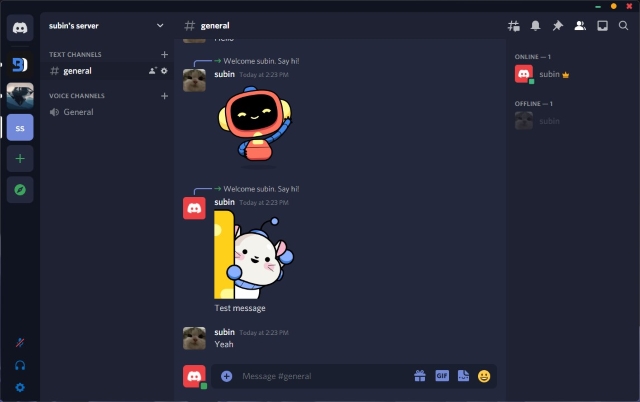 Those looking for a theme that goes easy on the eyes during extensive usage at night should consider installing the Comfy theme. Another visual change is the implementation of squircle bubbles for profile pictures. Featuring a soothing shade of blue, Comfy will help you stay focused on your late-night gaming sessions or Netflix movie nights on Discord.
Download Comfy Theme (Free)
Zelk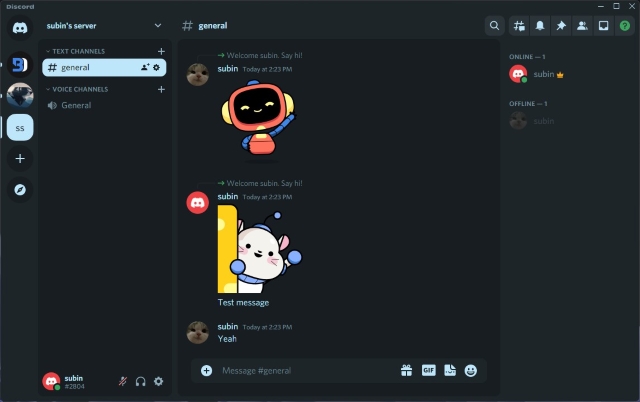 Zelk is a theme inspired by the GTK theme of Zorin OS. If you are not a huge fan of the default blue interface, you have the option to choose from gray, purple, green, orange, and red color schemes. As mentioned above, you can remove the comments line in the CSS file to activate one of these color options in this theme. This is one of the best Discord themes to offer multiple color schemes in one theme profile.
Download Zelk Theme (Free)
ClearVision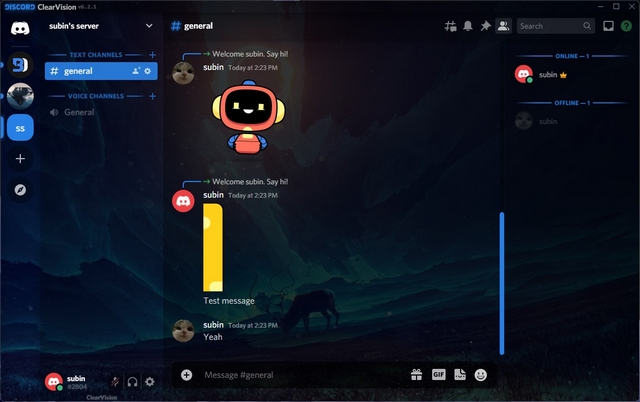 To sum up the list, we have ClearVision. With over 800,000 downloads, ClearVision is easily a popular theme among the BetterDiscord community. It also offers a variety of customization options. Most BetterDiscord are already aware of ClearVision as it appears on the front page of BetterDiscord's theme repository. In case you missed it, you can give it a shot from the link below.
Download ClearVision Theme (Free)
Frequently Asked Questions
Q: Can I change themes on Discord?
Discord doesn't officially support custom themes. However, you can use third-party community-supported mods like BetterDiscord and PowerCord to use custom theming profiles on Discord.
Q: Can I use Discord themes on mobile?
No, BetterDiscord is available only for the desktop version of Discord. You are limited to the default set of themes in Discord's mobile app for Android and iOS. There is one option called Aliucord on Android, but it isn't as popular as BetterDiscord.
Q: Can I use Discord themes on the web?
Unfortunately, custom themes through BetterDiscord are possible only through the desktop version of Discord.
Q. Is BetterDiscord against TOS?
The answer is yes. As BetterDiscord itself mentions on its website, the mod violates Discord's terms of service by modifying the client. But it further adds that the company is yet to take any action against users who modify the client. It either doesn't care or is turning a blind eye to this third-party upgrade.
Q. Can using BetterDiscord get your account banned?
There is no evidence to suggest that is true. Discord does not hand out account bans for modifying its desktop client using BetterDiscord.
Personalize Your Discord Experience with Custom Themes
So, that brings us to the end of our list of the best Discord themes you can install in 2022. Although Discord is reluctant to add custom theme support, we have multiple options to customize Discord, thanks to the thriving community support. If you can think of any other Discord theme that should be on this list, let us know in the comments, and we will take a look. Meanwhile, you could also take a look at our article on customizing your Discord profile.
---
Load More