The craze for bezel-less displays has reached the peak in 2017. We've seen bezel-less TVs, smartphones, laptops and even monitors. Smartphone manufacturers have started to showcase what it's like to have a bezel-less screen on their flagship devices. Technically speaking, there's no such display that can be considered as bezel-less at present. However, there are devices currently available that feature minimal bezels and high screen-to-body ratios. This year, we've already got plenty of bezel-less phones to choose from. So, if you're in the market to purchase a bezel-less smartphone, take a look at these 10 best bezel-less phones you can buy:
1. Samsung Galaxy S8
Unless you have been living under a rock, you've probably already heard about Samsung's latest and greatest flagship smartphone. Arguably, this is the best looking Android smartphone ever made, to date. Boasting an impressive screen-to-body ratio of 83.6%, you'll almost feel like you're holding onto the screen. As a result of cutting down on the top and bottom bezels, the aspect ratio has changed to 18:9, a move away from the traditional 16:9 screens we've seen in the past. The Super AMOLED screen is crisp, vibrant and at a whopping 2960 x 1440p resolution, this smartphone will be a pleasure to watch movies on.
Under the hood, it packs a beefy Snapdragon 835 processor that smashes all the previous benchmarks of Android devices. On the back of the device is a Dual Pixel 12 MP camera with an f/1.7 aperture, capable of taking excellent stills in low-light situations. In terms of battery, it's pretty much a downgrade from the predecessor at 3000 mAh, but that's just Samsung playing safe after the Note 7 debacle last year.
Buy from Amazon: ($850)
2. LG G6
LG's flagship for 2017, the LG G6 packing an almost bezel-less design, is considered as the primary rival to the Samsung Galaxy S8. It's clear that they've come back strong after the modular G5's failure. With a 2880 x 1440p rounded edge-to-edge display and a screen-to-body ratio of approximately 78.6%, this is arguably the best looking smartphone LG has ever made. The LG G6 packs dual 13 MP rear cameras made by Sony. One of them is a standard camera which shoots at 71-degrees, while the other one is a super wide angle lens, which shoots at 125-degrees.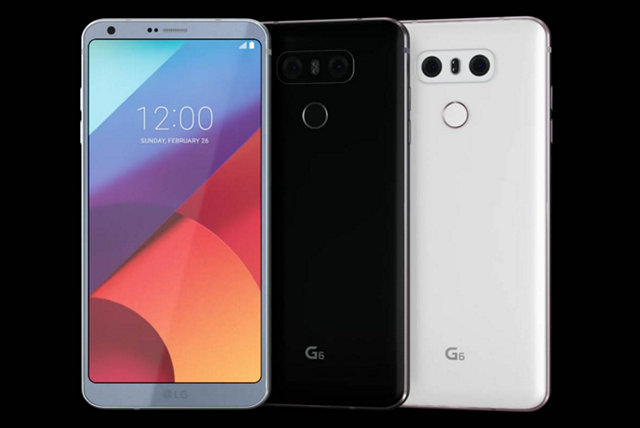 Under the hood is an older Snapdragon 821 processor, which might not be as powerful as the one on the Galaxy S8, but it's still quite capable to power a flagship device. It packs a 3300 mAh battery, which is welcome upgrade when you compare it to last year's G5. However, the battery on the G6 is non-removable. The asking price of under 700 bucks is what makes the LG G5 a viable alternative to the much more expensive Galaxy S8.
Buy from Amazon: ($682)
3. Xiaomi Mi Mix
Xiaomi started the smartphone bezel-less trend last year with the Mi Mix and if you are someone who wants cutting edge technology on your smartphone, the Mi Mix is for you. It boasts of a 91.3% screen-to-body ratio as claimed by Xiaomi. This makes the Mi Mix pack a bigger 6.4 inch 2040x1080p display in a much smaller body than its competitors. The Mi Mix is powered by the Snapdragon 821 processor, along with 6 GB of RAM, which should be good enough satisfy the enthusiasts. The rear 16 MP camera lets you take some great stills in addition to 4K video recording capabilities.
The front facing camera is awkwardly placed at the bottom, but that's the sacrifice you're going to have to make for a bezel-less design. The Mi Mix packs a huge 4400 mAh battery, so there's no question of mediocre battery life here. We have spent quite some time with the Mi Mix and if you're interested, you can check out our detailed review on the device to know how it fares. You won't be able to buy the Mi Mix easily, but if you desperately want to get hold of this beautiful device, you can get one from our friends at GearBest for just over 600 dollars.
Buy from Gearbest: ($609)
4. ZTE Nubia Z11
This flagship smartphone from the Chinese manufacturer ZTE packs in a 5.5-inch display (1920 x 1080p) and has barely any bezels on the sides and boasts an impressive screen-to-body ratio of 75.2%. It packs in the old Snapdragon 820 processor, which is fine, considering the smartphone launched last year. You'll be able to shoot some impressive photos using the 16 MP camera on the back in addition to 4K video recording. As far as sound quality is concerned, it features Dolby Atmos audio enhancement that promises immersive sound while watching movies on the device.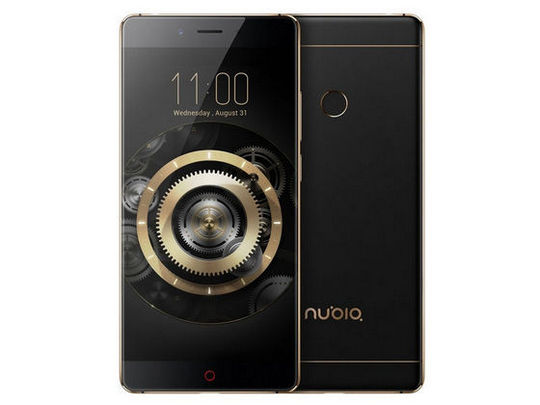 Don't expect great battery life from the Z11 as it only packs a non-removable 3000 mAh battery. For an asking price of approximately $370, the Nubia Z11 is quite tempting to the say the least. So, this is definitely one of the smartphones you should take a look at, if you're on a tight budget.
Buy from Nubia mobile shop: ($369.90)
5. Huawei Mate 9
Huawei has evolved a lot over the years and has been providing some serious competition to major players in the game like Samsung, LG and HTC by offering high-end smartphones at an affordable price point. The Mate 9 is no exception on that regard. The Mate 8 features a 5.9-inch display (1920 x 1080p) with minimal bezels, boasting a screen-to-body ratio of approximately 77.5%. There's also plenty of performance to offer under the hood. The smartphone is powered by the company's own HiSilicon Kirin 960 processor, which is based on ARM's big.LITTLE CPU architecture. With this chip, Huawei competes with the Snapdragon 820 and Exynox 8890 chips in the market.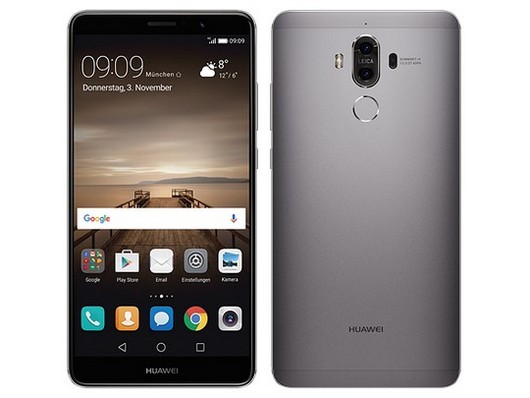 The Huawei Mate 9 features dual Leica-branded 20 MP and 12 MP cameras on the back for some stellar mobile photography. You can also expect great battery life out of this smartphone, as it packs a 4000 mAh battery to make sure you don't run of juice quickly. That being said, Huawei has done everything that they can while keeping the costs low, as you can currently pick this one up from Amazon for as low as $585.
Buy from Amazon: ($585)
6. Ulefone Future
Admit it, we often underestimate Chinese manufacturers and their products. However, we cannot be more wrong if we underestimate the Ulephone Future. Staying true to its name, the front panel design sure does look like it's straight from the future, as the device packs a 5.5-inch display (1920 x 1080p) with illuminated bezels and an impressive 75% screen-to-body ratio. The device is powered by the MediaTek MT6755 Octa-core processor clocked at 1.95 GHz in addition to 4 GB of RAM which is plenty for a mid-range smartphone. The 16 MP rear camera should be able to satisfy all your smartphone photography needs and the 5 MP front facing camera that should be good enough to take selfies as well.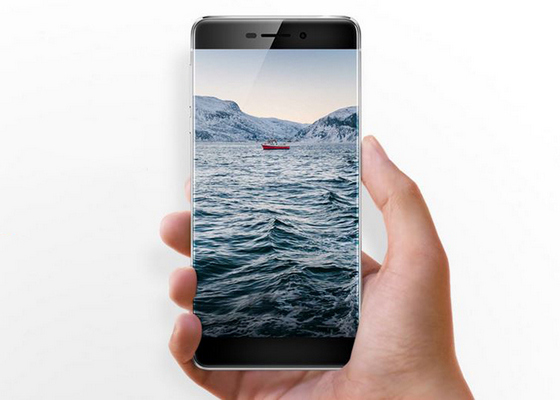 It packs a 3090 mAh battery which is good enough, especially for the price point. However, the company does claim a standby time of approximately 200 hours. For an asking price of just over 250 bucks, the company manages to pack in everything that they possibly can. You won't be able to find the device pretty easily, but you can still get it from our friends at GearBest.
Buy from GearBest: (253.65)
7. Samsung Galaxy S7 Edge
The Galaxy S7 Edge is now a tempting deal for many, especially after the price cuts it has received over the last few months. The device currently is available for as low as $519. On that price, you get the gorgeous 5.5-inch curved display (2560 x 1440p). The screen-to-body ratio is at 76.1% compared to the 83.6% on the Galaxy S8. You're not losing much on the performance side of things either, as it packs the same 4 GB RAM offered by the Galaxy S8 and the older Snapdragon 820 processor is still quite capable. You will probably get better battery life on the S7 Edge because of the bigger 3600 mAh battery it packs.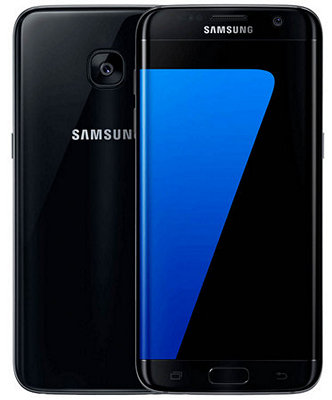 The Galaxy S7 Edge also features the same 12 MP f/1.7 rear camera found on the Galaxy S8, so expect similar quality in your photos. While it lacks the almost bezel-less design of the S8, it still brings the curved edge display. So, if you're on a budget and still want a device with a curved bezel-less (at least on the sides), then go for the S7 Edge.
Buy from Amazon: ($518.98)
8. Lenovo ZUK Edge
You might think Lenovo stopped giving importance to their own brand of smartphones ever since they acquired Motorola Mobility from Google, but the release of the Lenovo ZUK Edge made sure that it's certainly not true. The device boasts of a 5.5-inch Full HD display and has almost the same screen-to-body ratio as the LG G6 at 78.3%. It's powered by last year's Snapdragon 821 processor and 4 or 6 GB of RAM which several other flagships lack.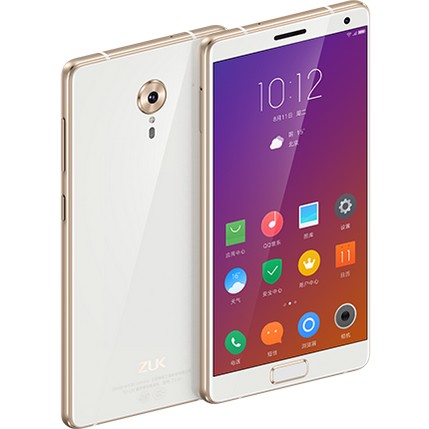 The 13 MP rear camera should please all the smartphone photographers and the 4K video recording is a welcome addition as well. It packs a 3100 mAh non-removable Li-Ion battery that should last for a decent amount of time, but don't expect anything out of the ordinary. The ZUK Edge can be currently picked up on Amazon for just over 430 bucks, which is pretty tempting for everything this smarphone has to offer.
Buy from Amazon: ($431.99)
9. Elephone S7
Elephone S7 looks like it just ripped the design off from the Galaxy S7 Edge. Coming from a Chinese manufacturer, there's no surprise regarding that. There's a 5.5-inch Full HD display with slight curved edges and 75.62% screen-to-body ratio, identical to the S7 Edge. While the Full HD display might not be as crisp as the QHD display found on the S7 edge, it manages to wrap around the sides, giving the device a nearly bezel-less look. Under the hood, the device houses a MediaTek MT6797 Helio X20 Deca-core processor based on the ARM architecture, along with 4 GB of RAM, which is impressive for its price point.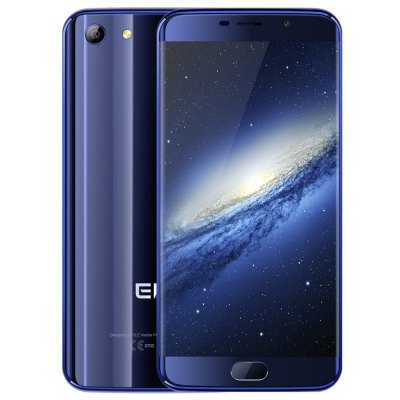 The primary 13 MP camera on the back should fetch you some great stills, but make no mistake, it lacks 4K video recording. So, if you're going to record videos using this smartphone, you'll be shooting at 1080p. Apart from this, the Elephone S7 has a 3000 mAh battery, so expect the device to run out of juice faster than the competition. However, for an asking price of approximately $180, we've barely anything to actually complain about.
Buy from GearBest: ($179.99)
10. Maze Alpha
We've added the Maze Alpha as a bonus, just because it's an upcoming smartphone and not much details have been released by the Chinese company so far. At first glance, the Maze Alpha looks pretty much like the Xiaomi Mi Mix, so expect similar screen-to-body ratio as well. If rumors are to be believed, the device will be powered by an octa-core processor along with 6 GB of RAM and it's expected to feature dual-cameras on the back. Well, we'll have to wait a bit to get the official pricing and other details regarding the device.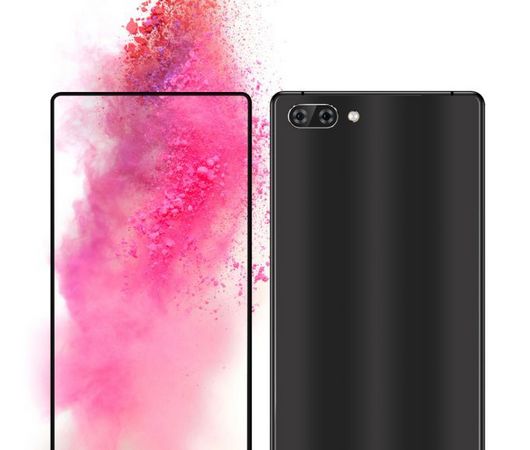 Availability: Coming Soon
            SEE ALSO: 8 Best Samsung Galaxy S8 Alternatives You Can Buy
Buy One Of These Best Bezel-less Smartphones
There are plenty of bezel-less flagship smartphones in the works like the Apple iPhone 8 (or X or Edition), Xiaomi Mi Mix 2 and the Galaxy Note 8. Well all of this, point towards one thing. The future is bezel-less. We'll have to wait and see what's in store for the future. However, if you want a bezel-less device right away, these are the best ones you can possibly get. Let us know which one you're going for and why, by simply dropping a few words in the comments section below.
---
Load More