Gossips about the Samsung Galaxy S9 and S9+ began sprouting up in the blogosphere pretty much the same around which Samsung launched the tallest of all the flagships – Galaxy Note 8 – last year. And now that the duo is finally here, I'm sure a lot of you must have already begun dreaming how the Galaxy S9 feels in your palm's grip or how cock-a-hoop you might appear in front of your friends holding it while they would envy you.
Neither of the Samsung Galaxy S9 or S9+ is meant to be just another splurge – at least for most of those who buy it, and that's why it makes sense to match with the best enhancements and accessories for your new and "reimagined" ticket to the galaxy. Here's our list of the top 15 picks we think you must consider buying with the Galaxy S9 devices:
Best Galaxy S9 Accessories and S9+ Accessories (Sections):
Galaxy S9 Cases, Skins and Screen Protectors
1. YOUMAKER Heavy Duty Protection Case for Galaxy S9+
If an accident with your last beloved phone has scarred you or you're simply anxious that this might happen, and that is what is preventing you from buying the latest Samsung flagship, I think we might have a solution for you. The heavy-duty shock-proof case for Galaxy S9+ is designed to prevent nasty drops from making an impact on your smartphone – literally. The YOUMAKER cover has undergone military-grade testing and is built as solidly just like a soldier's heart.
The protection case not only protects the backside and the edges but also the screen of the Galaxy S9+. Besides the protective anti-shock casing, it comes with an armor for the front – a solid screen protector which will not shatter, unlike normal tempered glass protectors. Looking at its hefty build, you would hardly take it for being lightweight, but all this goodness comes at only 58 grams. This should be your companion if you do not wish to pay Samsung extra for repairing your S9's screen, and more importantly, wait for an "Active" version of the Galaxy S9 series.
Buy from Amazon: $17.99
If you're not a fan of so much of protection, you can check out the minimal and lightweight case from Spigen which is available on Amazon for $13.99. There is also another version with a cardholder that costs $16.99.
2. X-Doria Defense Shield Aluminum Case for Galaxy S9
Developed by a meaningful marriage of hard polycarbonate and military-grade aluminum, the X-Doria shockproof case is designed to guarantee that your Galaxy S9 stays protected from dings and scratches. Just like the last one, the X-Doria protective case has undergone strict military training and can bear drops from up to 10 feet.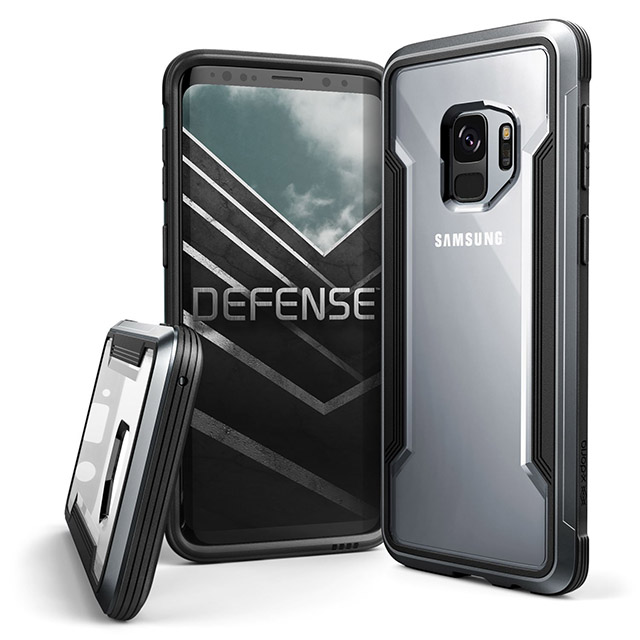 The inner polymer shell is backed by an aluminum bumper which will prevent any impact or jerk from disfiguring your phone, by absorbing the force of the impact. Despite the sheer complexity of its build, the protective cover is simple and easy to snap on. While we would not advise you to go on without a proper screen protector, you can be pretty confident that this case will protect your screen from cracking even if falls face down – unless the screen is hit by an uneven or rocky surface, which is because of the extended lips of the bumper that prevents falls from sending chills down your spine.
Buy from Amazon: $29.95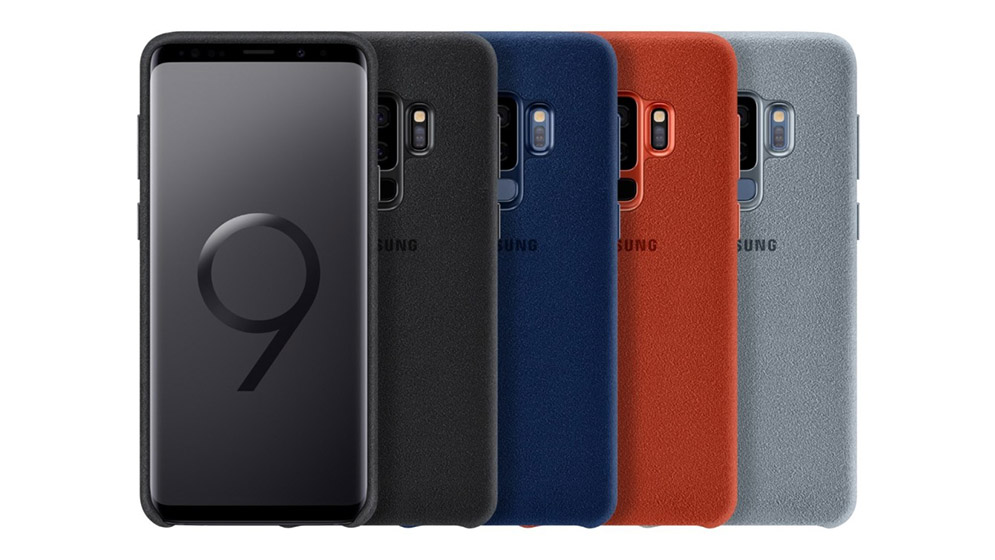 If you prefer vanity over safety, you can also look at official Samsung covers laced with Alcantara – a polyester hybrid and alternative for leather – often found on the seats of luxury cars and over the keyboards of Microsoft Surface laptops. These covers are made by Samsung and will be available in black, blue, red, and gray colors.
Check it out at Samsung.com
3. Caseology Screen Protector for Galaxy S9+
At this price range, you already get the best protection in class with Gorilla Glass 5. But, keeping an extra layer of inexpensive protection can certainly assure you – to some extent – that your phone's screen won't crack immediately on kissing the ground. The 0.33 mm thin ultra-clear tempered glass from Caseology has got your back and neither your eyes nor your fingers will feel any shortage in the sensitivity touchscreen after installing it.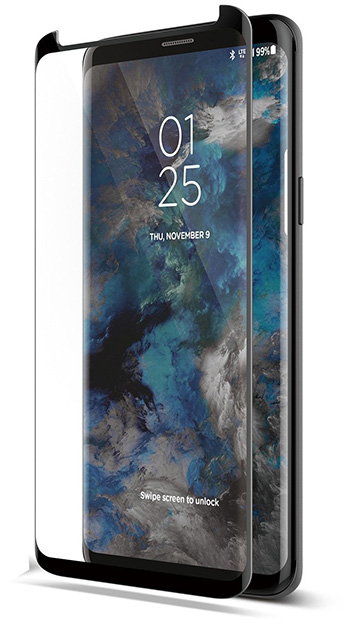 It comes with edge-to-edge protection which means, the curved part of the screen will not be left bare. At the same time, there's an iPhone X-like notch cut-out so your 3D emoji experience is not hindered by an intruding layer of glass. Caseology also gives the tempered glass a richness by adding a layer of oleophobic – or oil-resistant – coating which prevents smudged due to sweaty or greasy touches. The protector is rated 9H in terms of hardness which means it will not be scratched by nickels, pins, or keys in your pocket.
Buy from Amazon: $12.99
4. amFilms Curved Tempered Glass for Galaxy S9
Without trying to preach you about the benefits of a tempered glass protector again, I will talk about a screen protector that will be apt for your Galaxy S9. The glass protector by amFilms comes with a dot matrix that has tiny ridges to boost the sensitivity of the screen. The protector is merely 0.3mm thick and can easily accommodate with most of the protector covers available out there.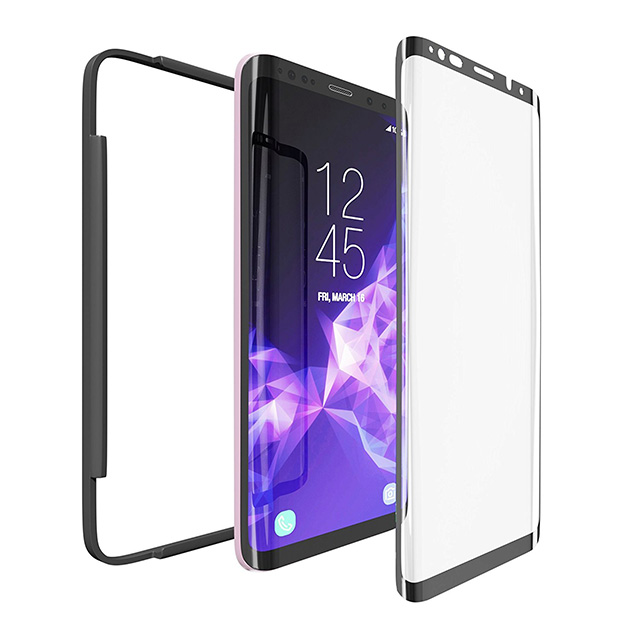 Just like Caseology, amFilms promises that the screen guard comes with a 9H hardness and won't succumb easily against sharp objects, although we take no responsibility for gnarly sarcasm. One thing, that is guaranteed for sure is that you won't have to deal with bubbles or struggle with aligning the screen guard properly as it comes installation tray that will position the protector correctly over your Galaxy S9. The tray also makes sure that cutouts for the camera and other sensors are not missed out during installation.
Buy from Amazon: $9.99
Wireless Chargers for Galaxy S9 and S9+
1. TOZO Wireless Fast Charger
Samsung was among the initial smartphone makers in the industry to bet on wireless charging and the latest smartphone comes with Qi and PCM-certified fast wireless charging standards. And while the Galaxy S9 duo has highly optimized processing, 3,000-3,500mAh batteries might not suffice all users. To keep any troubles with low batteries at bay, TOZO has a premium-looking wireless charging pad. Crafted with aluminum, the Qi-compliant charging pad is topped with a thin layer of reflective glass.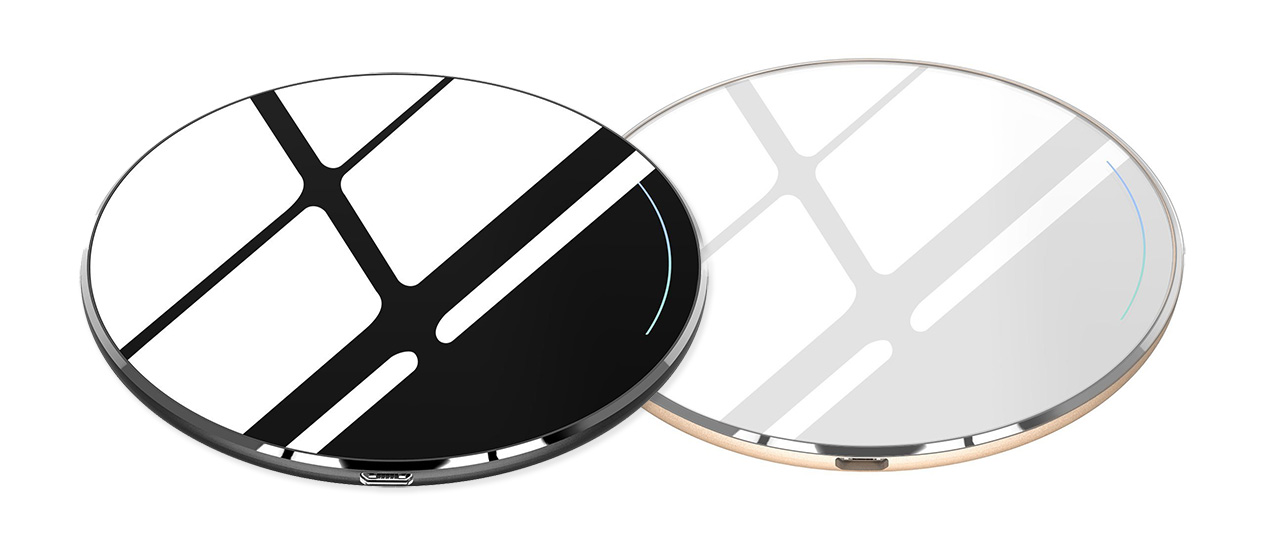 The TOZO wireless charger features LED lights to keep you aware of the charging process by changing colors. The breathing light is both lucid to appeal and subtle enough to not distract you from working. The charger also ensures that your devices' batteries don't heat up or get damaged by overcharging. Moreover, the circular charger is 5mm in thickness, and wouldn't occupy any more space than a harmless coaster.
Buy from Amazon: $24.99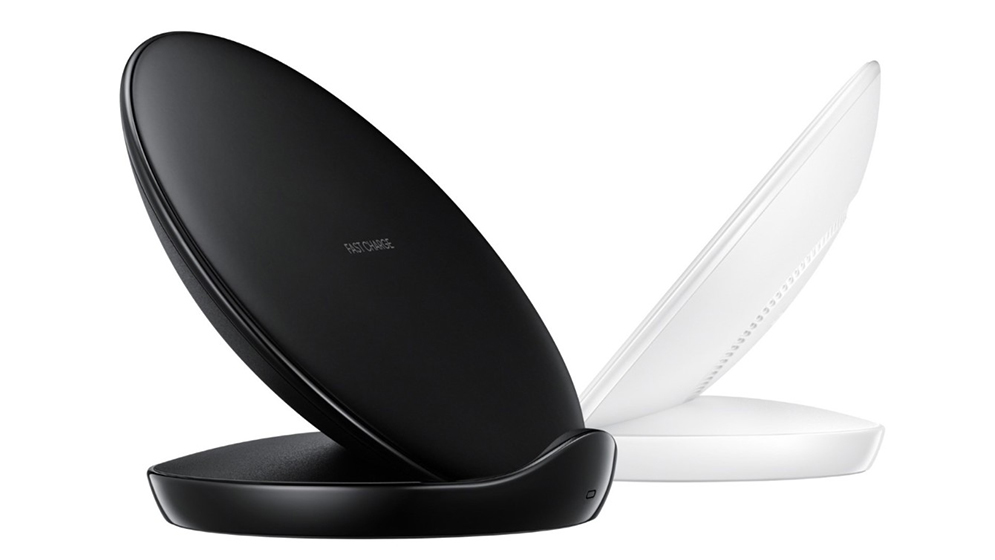 Samsung has also announced a convertible wireless fast charger which can be inclined to different angles, allowing you to feast eyes on a TV show or YouTube video or partake in a video call while the phone is charging.
Check it out at Samsung.com
2. Hokonui Qi Wireless Charging 10,000mAh Power Bank
If you're always on the move or strictly allergic to wires, this power bank from Hokonui is likely to be your backpack buddy. The power bank is complaint with Qi's latest fast charging standards for hassle-free wireless charging while it can also serve as a standard wired power. Above the charging face is a big LED display which informs you about the charging and discharging status as well as the percentage of charge remaining.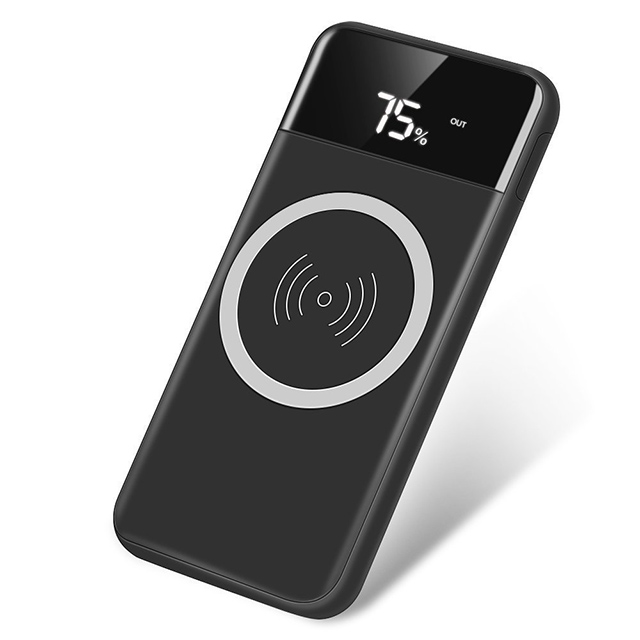 The10,000mAh power bank automatically stops charging when your device is charged completely to ensure that the battery's health is not affected by overcharging. All that expertise will not add any special bulk to your bags as the power bank weighs only 200 grams.
Buy from Amazon: $28.99
Car Accessories for Samsung Galaxy S9 and S9+
1. Anker PowerDrive 2 Car Charger
Keeping your phone's battery beefed up to meet the challenges of the day is important but, we don't like distancing ourselves from our devices, even while sleeping. So a good way to ensure juice for the battery is charging it while on the move. And with the fast charging on Galaxy S9 and S9+ few minutes are enough to refill the battery. Anker's PowerDrive car charger with two ports is a great solution for this need. With 4.8A of charge, it can tank up the phone's battery very quickly.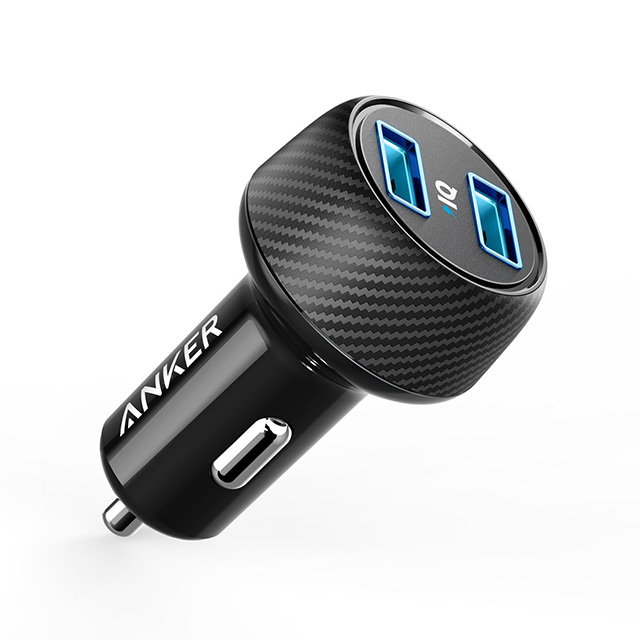 At the heart of PowerDrive car charger are Anker's VoltageBoost and PowerIQ technologies which ensure that the charging is optimized and doesn't cause damage to your beloved smartphone's battery. Moreover, its IC has a ten-level protection that prevents devices from overheating or overcharging. Another benefit of this charger is its small size and minimal design that helps it to blend with the interiors of your car seamlessly.
Buy from Amazon: $11.99
2. Baseus Wireless Car Charger
Offering the best of both worlds, the wireless car mounting charger allows you to use the phone for basic tasks like changing audio tracks or checking for important notifications while driving without strangling you in wires. Even better, it features fast charging so the uneasiness of your hands doesn't eat up all the charge in the battery. The mount-cum-charger is designed to automatically grip your phone as it sits on the lower curved edge.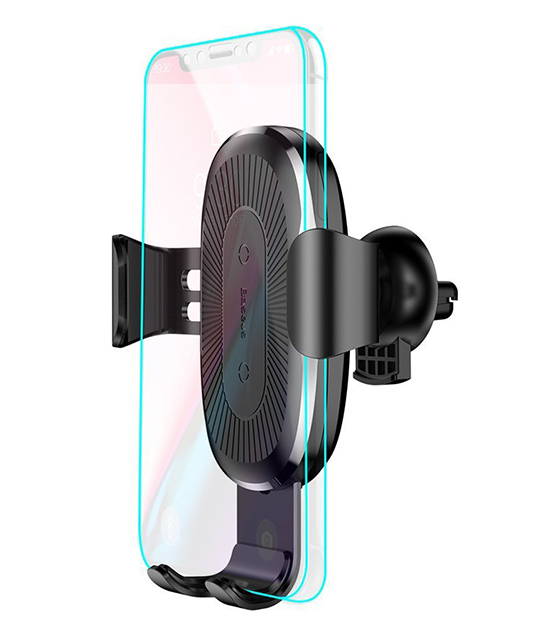 Along with charging, the air vents on the wireless charger ensure that your smartphone doesn't heat up while charging. It also comes inbuilt with voltage control and protects your phone's battery from getting fried. It is also able to recognize when charging is complete and shuts off the current automatically. The Baseus wireless charger is compliant with Qi's fast charging standards and will work with a score of other smartphones besides the Galaxy S9.
Buy from Amazon: $29.99
Best Earphones and Headphones for Galaxy S9 and S9+
1. Ghostek soDrop 2 Premium Wireless Headphones
The Galaxy S9 and S9+ contain within them a powerhouse of multimedia capabilities and the audio on these top-end smartphones is powered by Dolby Atmos. To complement the rich capabilities as well as your wireless charger, you can get a pair of wireless Bluetooth headphones. It would be unfair to couple a flagship smartphone with just any headphone and a fitting selection, therefore, would be the soDrop 2 by Ghostek. This beautiful pair of headphones ensure high definition audio by the means of dual-face noise reduction. The headphones have high bass sensitivity so you don't miss any groovy bassline or a trap irrespective of the genre you're listening to.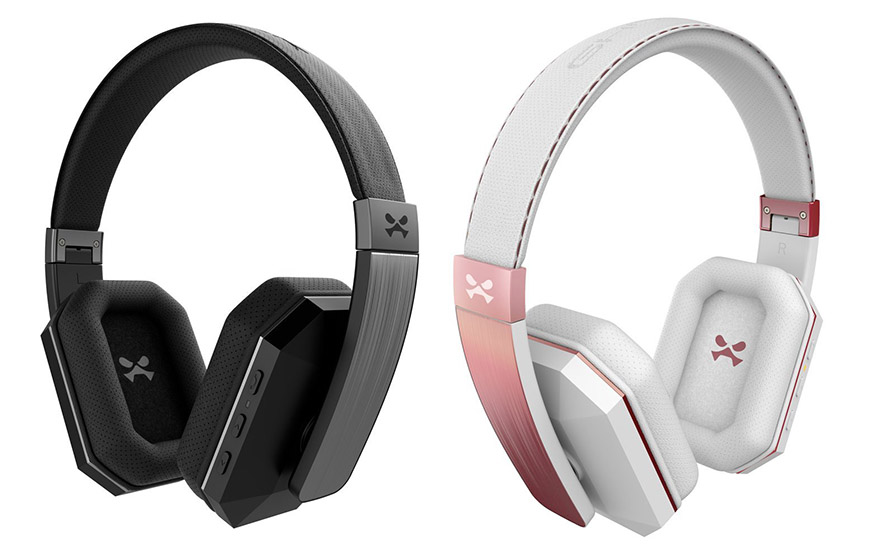 The soDrop 2 comes with soft leather earcups so you can enjoy listening for long durations without tensing your ears. It also packs in a microphone which allows you to take HD quality calls. Moreover, Bluetooth 4.0 with A2DP ensures that it supports nearly every contemporary Bluetooth device across a range of 30 feet.
Buy from Amazon: $69.95
2. Sennheiser Momentum Wired headset
While Galaxy S9 series boasts of stereo speakers tuned by AKG, the duo also features an AI-powered DSP (digital signal processor) which is supposed to enhance audio processing. Seeing the headphone jack being retained is a delight in itself and if you're bit of an old school or find wired music experience more raw and realistic, you can opt for the wired Momentum earphones from Sennheiser. Apart from a stylish design and comfortable fit, these pair of earphones from Sennheiser offer a well-balanced sound backed by a powerful bass, crunchy mids, and loud treble frequencies.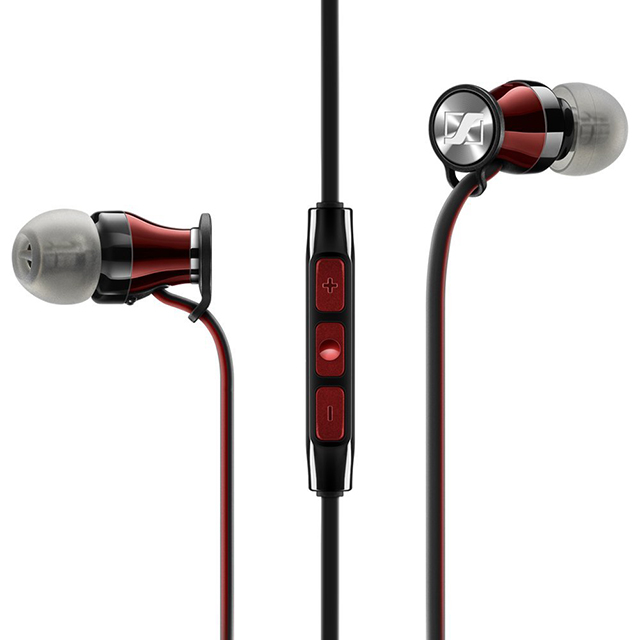 The in-line remote comprises a mic and three buttons for taking or ending calls and fiddling with the music playback. You don't get comply foam tips but four different sizes of silicon tips come along and the 1.3-meter-long cable will let you take leaps away from your phone while dancing without worrying about dangling it in mid-air. You can also check out Audio Technica ATH-IM02 wired earphones but those will dig a deeper hole in your pocket that these Sennheiser ones.
Buy from Amazon: $99.95
USB Accessories for Galaxy S9 and S9+
1. GogoTool USB Type-C Hub
Having a couple of USB slots handy is always of advantage and the hub from GogoTool offers you that very convenience. It comes with one USB 3.0 and two USB 2.0 ports and doesn't require an external power source to function and supports transfer speeds up to 5Gbps. You can also use it with other USB-C devices like MacBook, Pixel 2 or OnePlus smartphones. There is no software required and you can simply plug the hub and enjoy.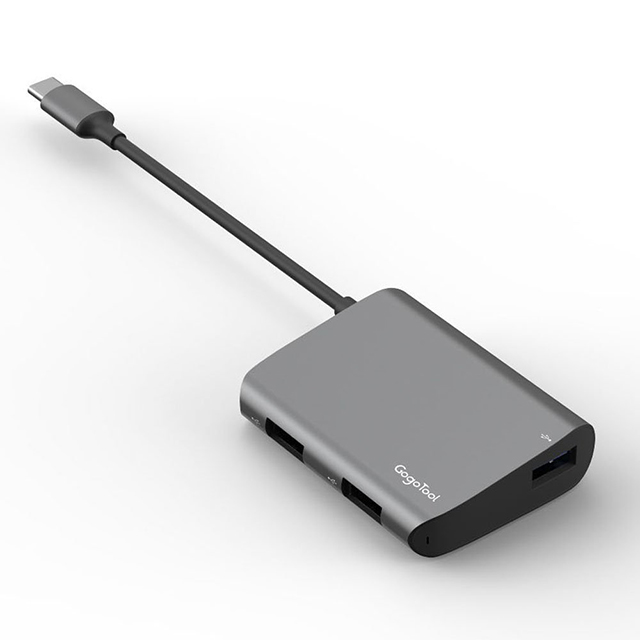 Buy from Amazon: $11.99
2. Samsung DeX Pad
Samsung has introduced the second generation of DeX dock which like its predecessor converts a Galaxy flagship device into a desktop computer, allowing you to carry your workplace around in your phone – at least that's what Samsung says. The second generation is also redesigned and lets you place the phone horizontally to use it as a touchpad or a keyboard. The DeX Pad is also optimized for multi-touch and can even be used to play popular games and use apps like Photoshop Express and Microsoft Office.
https://www.youtube.com/watch?v=wfrPgkSDBYI
Via its HDMI connection, the DeX Pad renders a resolution of up to 2K when connected to an external display, up from 1080p in the last generation. There are two USB ports which you can use to connect thumb drives and make the best out of your convertible smartphone. One aspect that might dull DeX's utility for some users is that it blocks the rear-facing fingerprint sensor, so you might want to set up the iris sensor or a passcode.
Samsung is yet to announce the price of the dock but considering that the previous version is currently available on Amazon for $119, the DeX Pad is likely to cost north of $120.
Check it out at Samsung.com
Wearable Companions for Samsung Galaxy S9 and S9+
1. Samsung Gear Sport Smartwatch
Samsung Gear Sport is a hybrid smartwatch which leans on the fitness side of things and is definitely a good pair for your Samsung flagship if you want to beat conditions like high cholesterol or just stay at the top of your world with a great health. It features a 1.2-inch Super AMOLED circular screen with a resolution of 360p that is decent for addressing incoming calls and reading notifications.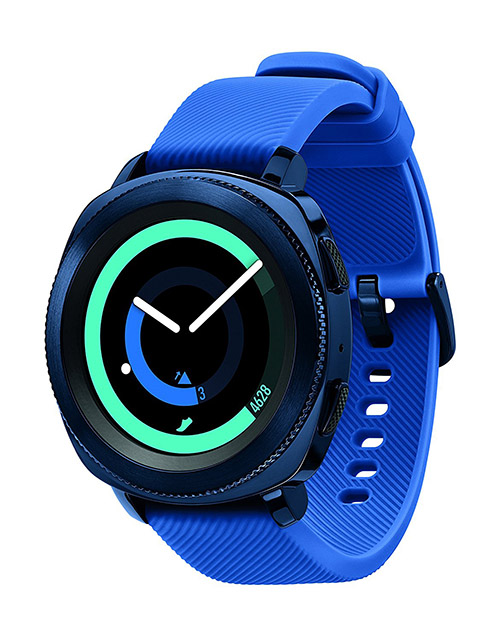 The Gear Sport is powered by 768MB of RAM and a dual-core 1GHz processor. The 300 mAh battery gives you a backup of seven days even while browsing through your favorite Android apps for smartwatches including Uber and Spotify. Samsung Gear Sport can also be used to make payments using NFC and for controlling smart devices.
Buy from Amazon: $249
2. Samsung Gear VR
Galaxy S9's 1440p Super AMOLED screen is apt for a for truly immersive experience while watching movies or playing games and you can that achieve using Samsung Gear VR headset and bundled remote. Powered by the Oculus' interface, the VR headset supports a wide variety of online content beyond the basic applications of Google Cardboard. The bundled remote, which features buttons and a touchpad, also packs in a gyroscope that allows playing games like Cut The Rope, and sports games like Tennis or Golf.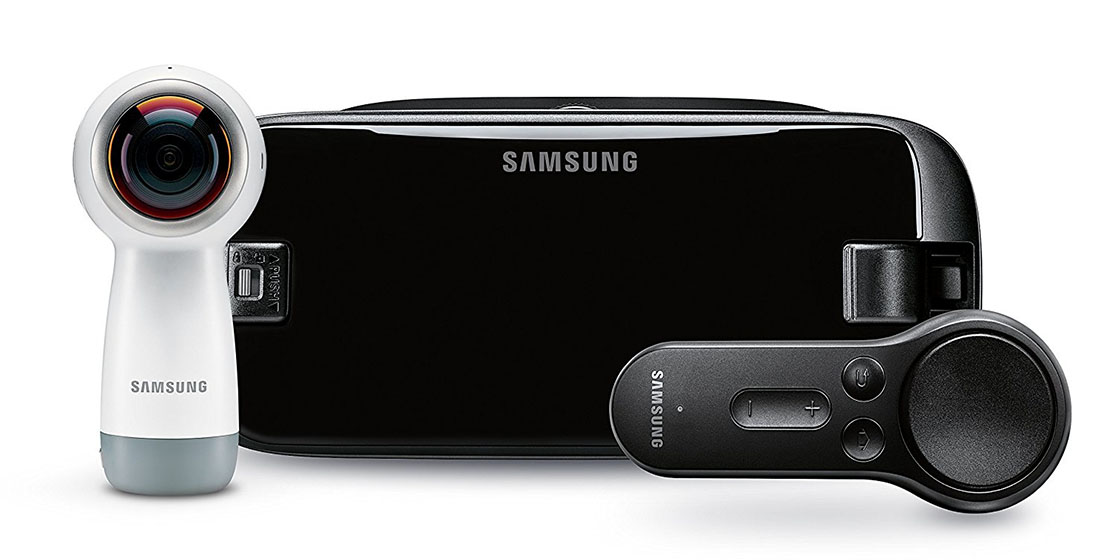 Buy from Amazon: $99 
Samsung also offers a bundle with 360° 4K VR Camera which allows you to not just view content in VR but also save memories and relive them later. It is also an excellent tool for action 360° shooting in the outdoors, thanks to its water-resistant nature. You can buy the complete bundle from Amazon for $215.
Extended Storage for Galaxy S9 and S9+
1. Samsung 256GB microSD card
If you think that choosing a 128GB or 256GB storage variant of the Galaxy S9 or S9+ will very heavy on your pocket, you can choose for a 64GB model and opt for a microSD card as the devices support external storage of up to 2TB. Buying a Samsung 256GB card would be a decent investment as it supports transfer speeds of up to 100MBps allowing you to store FLAC or similarly large-sized music files and 4K videos.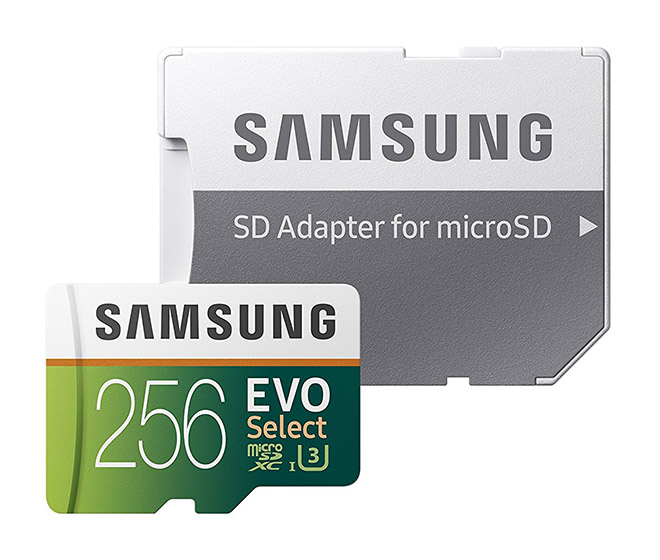 The SD card can also bear extreme temperatures ranging between -25°C and 85°C and Samsung claims a 72-hour protection against seawater, X-Ray machines, and devices with large magnetic fields. The fact that Samsung offers a 10-year warranty with the microSD card should give you enough confidence to buy it.
Buy from Amazon: $129.99
SEE ALSO: 8 Best Galaxy S9 Screen Protectors You Can Buy
Best Accessories for Galaxy S9 and S9+
The Samsung Galaxy S9 and S9+ are the first devices powered by top of the line chipset Snapdragon 845 and it is worth complementing their capabilities with equally amazing accessories. With such a versatile persona, the S9 series falls comfortably in the laps of both enterprise and personal consumers and we hope some of the accessories make your experience with the star performer of the galaxy.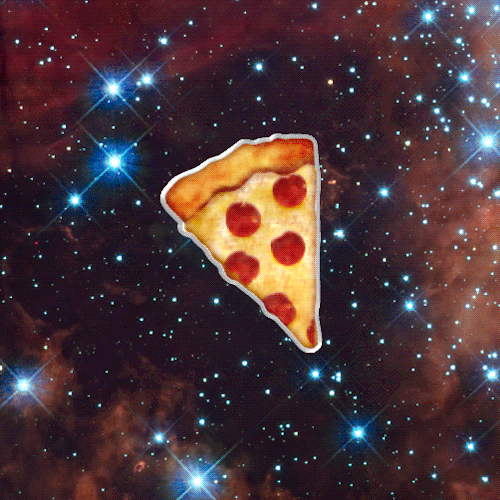 Which other accessories are you already own, planning to buy, or would recommend to others? Share your responses in the comments section below.