Backwards compatibility support on Xbox One consoles is one of the major selling points. The backwards compatibility library has a rich collection of more than 1,000 titles from older generations of games and is a plus point for anyone who wants to enjoy these titles or catch up on some classics missed earlier.
Microsoft had last week released a list of backwards compatible titles for the Xbox One, Xbox One S, and Xbox One X. Now, it has released ten more classic titles from the Xbox 360 era which can now be played on the latest consoles. If you live in Europe, you get to enjoy one extra title.
The list of titles which have freshly gained support for backwards compatibility include the six titles from the Star Wars franchise. These titles are Battlefront I and Battlefront II, action title Jedi Knight: Jedi Academy, and first-person shooter games Knights of the Old Republic II: The Sith Lords and Republic Commando.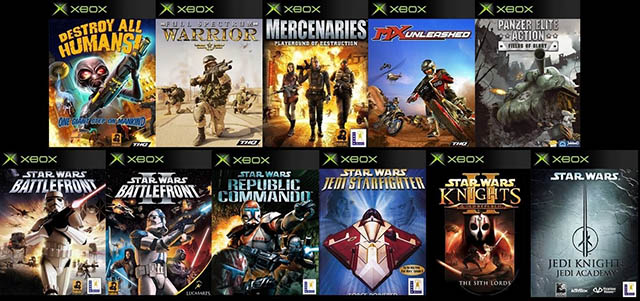 The other games include military strategy simulator Full Spectrum Warrior, third-person shooter title Mercenaries: Playground of Destruction, and motocross riding game MX Unleashed. You can also try hunting down humans while role-playing as an alien in Destroy All Humans.
To start enjoying these titles, you can buy them from the Xbox Marketplace or use the original game disks – if you still have them. By playing these older titles in new consoles, users will also be able to enjoy gameplay with better graphics. For owners of Xbox One X, gamers will be able to enjoy a sixteen-times bump in terms of the resolution while those who own an Xbox One S console will have to do with only four-time the original resolution.
A final run-down on the list of games added this week: