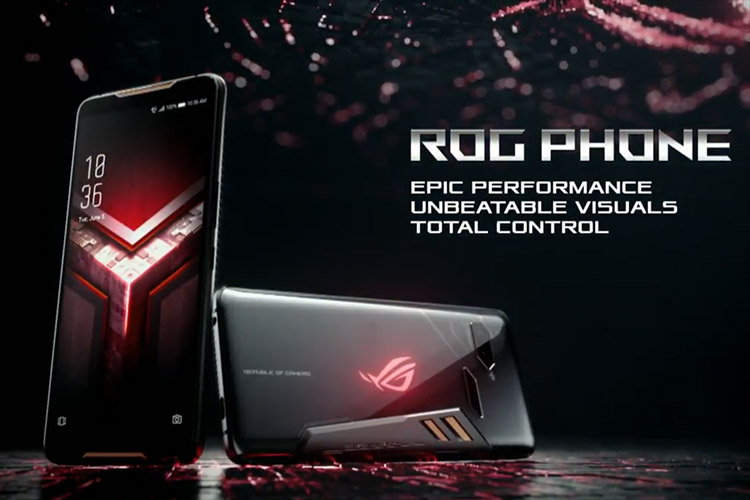 ASUS got the whole smartphone industry talking when it launched the ROG Phone, a gaming smartphone which features an overclocked Snapdragon 845 SoC and a host of innovative features such as Ultrasonic AirTriggers, an advanced stereo haptic engine and a lot more. However, the company did not reveal anything about the ROG Phone's market availability, except for a vague launch timeline in August in Taiwan, but nothing about international availability.
Asus' CEO, Jerry Shen has now confirmed that the ROG Phone will 'definitely' be launched in India, adding that he will ask the company's management to bring the device to the Indian market as soon as possible.
For sure, we will launch the ROG phone here in India. I cannot tell you the exact date, but it will arrive in Q3. It is already Q3, so we have three months to do so.
"Definitely, ROG will be priced higher than the Zenfone 5Z. The combination of 8GB and 512GB that will be the key to its success", Shen answered when asked about the ROG Phone's pricing in an interview with Digit. The Asus chief also took a dig at US consumers, adding that Indian consumers are 'reasonable and care about the value and the features.' Well, when it comes to features, the ROG Phone certainly hits the ball out of the park, thanks to its top-of-the-line hardware, which qualify it as a legitimate flagship with a gaming DNA.
Even though Shen confirmed the ROG Phone's arrival in India, he did not reveal a definite launch date. But since the device is set to launch in Asus' home market in August, we can safely assume that the gaming smartphone will be hit the Indian market later in August or September.
Shen also revealed another interesting piece of information in his interaction with Digit, divulging that 'more and more Asus technology' will be added to the ROG Phone with the passage of time, which suggests that the device will get additional features via updates to further enhance its performance.
---