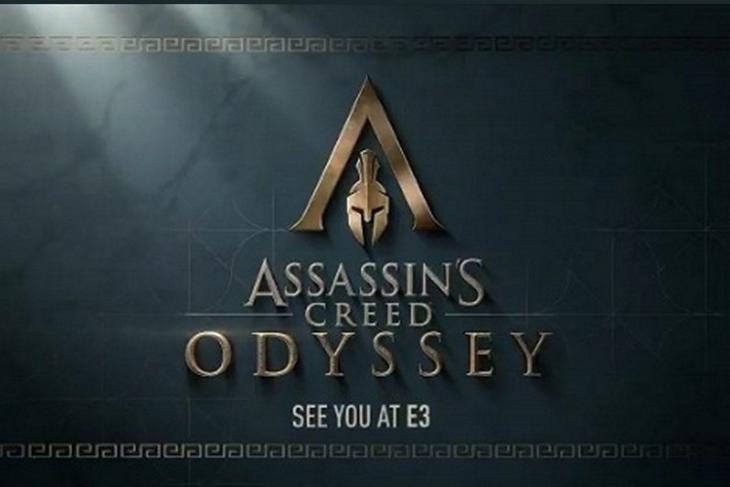 After weeks of teasing, Ubisoft finally unveiled Assassin's Creed Odyssey today, and they did take their time covering the game in detail.
Assassin's Creed Odyssey takes players to the Greco-Roman era, which was pretty much already revealed by the early leaks and hints. Players will be able to choose their protagonist, whom they'll play as for the whole game. They'll play as either Alexios or Kassandra, two warriors traversing a picturesque if war-torn, country.
According to Ubisoft, both Alexios and Kassandra "share the bloodline of a legendary Spartan hero." The studio showcased an extended gameplay sequence of the game, which basically introduced fans to the various different forms of gameplay. Much of that adventure will involve sailing, something players of Assassin's Creed 4: Black Flag may appreciate. There are grandiose ship battles, including the ability to destroy other ships with your own.
Furthermore, there are large forces on land that players use traditional Assassin's Creed abilities to help defeat, like scaling tall buildings for surprise attacks from on high and calling on the history of other assassins to draw strength.
Assassin's Creed Odyssey is shaping up to be one of Ubisoft's biggest announcements till date. Similar to their previously highly successful game in the franchise, Origins, Odyssey pits players in old worlds with different combat styles. Just like that game, Odyssey includes three skill trees where players can unblock new abilities once they level up.
Assassin's Creed Odyssey is scheduled for release on October 5, 2019, across PS4, Xbox One, and PC.