Adding fuel to the never-ending debate of smartphone addiction among children, a couple big-time Apple investors chimed in to term the iPhone as a 'public health crisis' and called out the tech giant for not doing enough to curb the problem. Apple had then assured them saying that it'd provide parents more control over their kid's screen addition and is making good on its promise at last.
The Cupertino giant has today introduced a new 'Families' section on its official website to help parents learn more about Apple's parental control and family features in one location.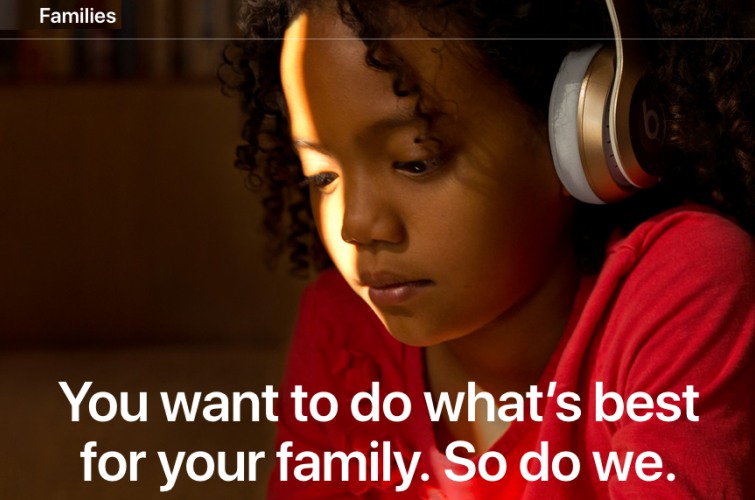 This family-focused microsite is designed with just the sole focus of providing the parents of today's youth with some peace of mind. The website has been broken down in many sections, such as App Store recommendations, in-app purchases, enforcement of content and browsing policies on your kid's devices and more. Apple says:
We're continually designing new features to help make sure kids use them in the ways you want.
The company further adds that parents are well aware of their kids' activities and there is a need for tools necessary to keep their smartphone or tablet usage in check. Apple has highlighted the fact that parents can always curate content that's appropriate for their children and make sure they only have access to that. They can also use tools such as 'Find My Friends' to keep track of the location of their children and further manage all health, privacy, and family sharing options for added security.
Apple has just clubbed what was already available on its platform and listed all the features and apps one may need to manage their kids' screen addiction on this microsite. It has not detailed any new features that have been added, or ones may be coming to the Apple's iOS platform in the near future to curb this problem.
---