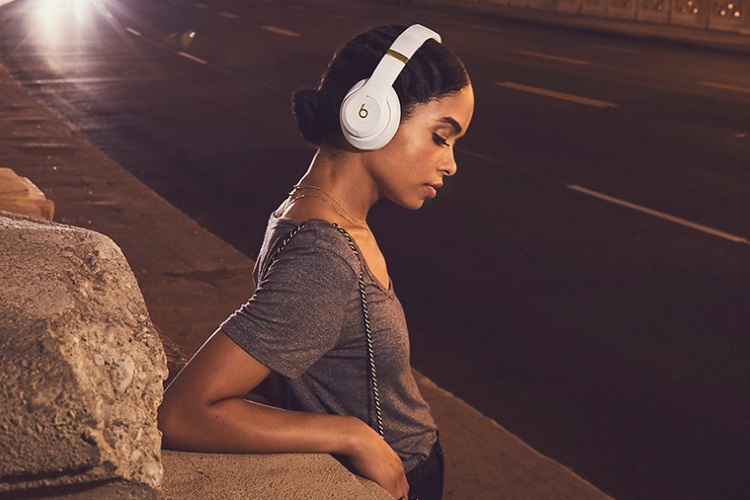 After cutting the cords on their earphones and betting the house on AirPods, Apple is reportedly working on new audio accessories to go with its devices. We have heard about the 2018 AirPods which could come with voice-activated Siri, but new reports suggest that's not all in the works at Apple Park.
As reported by AppleInsider, there is some speculation that Apple will debut a high-end, over-ear headphone with an "all-new" design to add to its growing collection of audio accessories. The headphones are said to maintain the convenience of the AirPods with wireless connectivity but with better acoustic qualities.
That being said, not much is known about these new headphones. Ming-Chi Kuo, the analyst for all things Apple at KGI Securities, suggests that the company is looking to pack in high-quality audio components that will boost performance, but those parts come at a price. Additionally, Kuo states that the actual meaning of "all-new" design is unclear since over-ear headphones typically fall into one of two categories: open or closed back.
Aside from materials and minor aesthetic variables, the majority of the headphones are more or less the same. As of now, SZS, a metal injection molding specialist, is tipped to be part of the project, potentially pointing to metal enclosures for the cans, though it can be applied to a number of internal components too.
Furthermore, it is unclear as to what audio hardware Apple intends to deploy with the new headset. Given Apple's history of pioneering new technologies in recent releases, Kuo expects Apple to probably introduce something new with the over-ear headphones. The company's previous products, AirPods, incorporate the W1 chip to assist with pairing. HomePod is even more advanced with a beefy A8 SoC supporting adaptive acoustics, with beam-forming microphones and tweeter arrays.
A specific launch timeline has not been provided, however, Kuo believes the device will debut around Q4 2018.
---