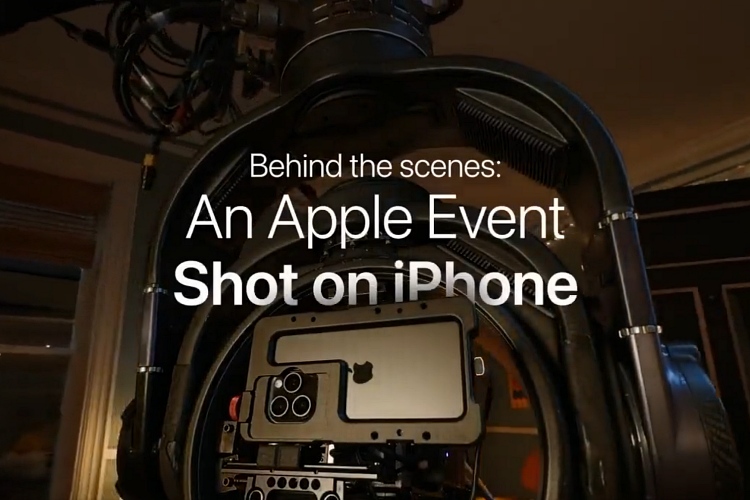 Apple recently unveiled the M3 chip and all-new Macbook Pros in the latest Scary Fast event that was held on 30 October 2023. However, this Halloween-themed event ended on a surprising note. And no, we are not talking about any 'One More Thing' reveals but the fact that the entire event was shot on the latest iPhone and edited on a Mac.
Apple Scary Fast Event Was Shot on iPhone 15 Pro Max: Details
The end screen of the event sent the Apple community into a spiral of excitement making them wonder which iPhone it was shot on and how exactly. Well, we have the answers for that since merely hours after the event aired, an unlisted BTS video for the event was spotted on YouTube and has been shared all across X showing how it was shot. It confirms that an iPhone 15 Pro Max was used to shoot the event and it was further edited on a Mac.
This news is quite believable as the iPhone 15 Pro Max has a digitized 7 lens camera system, that is achieved through three native cameras (48MP + 12MP + 12MP Triple Rear Camera with OIS). This makes the entire rig quite capable. However, the most exciting takeaway from the event was that it seems like no external lenses were used in the shoot.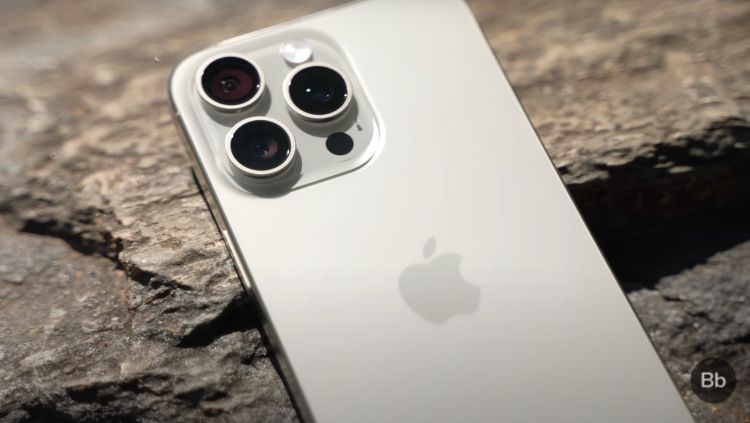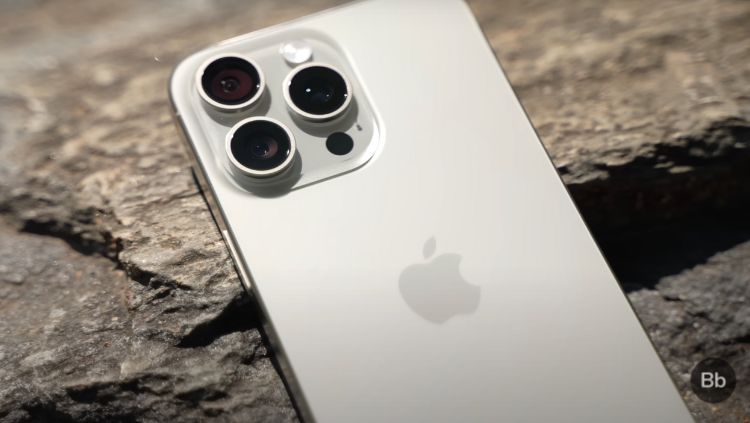 Apple's team used all these capabilities along with the help of drones, cranes, dollies, and even professional lighting to achieve very stabilized & well-lit footage from the iPhone 15 Pro Max's camera system. Even the low-light footage looks quite good in the event, captured over Apple Park. Today's smartphone cameras obviously do not compare to high-end cameras used in actual film production. Despite this, the physical structure of the camera has evolved quite well over the years.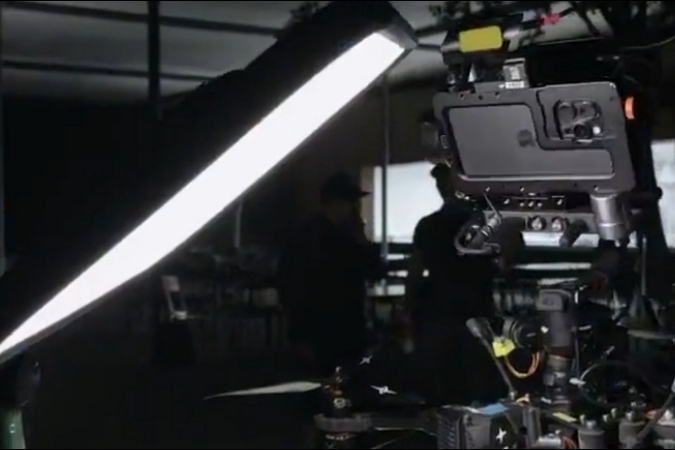 Now if you're curious and want to watch the behind-the-scenes yourself, you're a bit out of luck as we mentioned that Apple has unlisted the video. However, you can check out some of it as it's making its rounds on X (via Apple News) here.
While we don't know just how much extra artificial post-production was added to the footage, it is quite clear that iPhones have come a long way when it comes to cinematography. Besides this news, another recent example is the Indian movie 'Fursat,' a music filled with diverse genres that was shot using an iPhone 14 Pro.
If you had to shoot your own movie, would you do it on an iPhone? What are your thoughts on the Scary Fast event being shot on the iPhone 15 Pro Max? Let us know in the comments below.
Featured Image Courtesy: Apple (via X/Apple News)
---