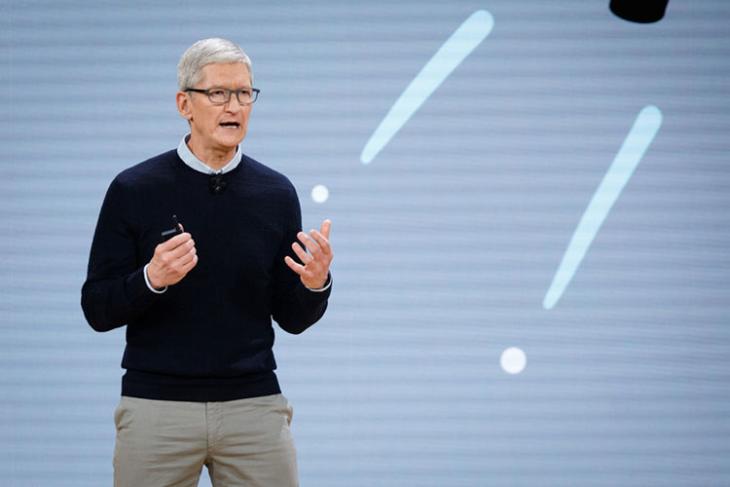 Google is currently working on a completely new operating system called Fuchsia OS which will essentially replace Android and Chrome OS with a single operating system for both mobile devices and notebooks. Along the same lines, it was also speculated that Apple was also working on merging macOS and iOS into one seamless operating system.
However, in a recent interview with The Sydney Morning Herald, CEO Tim Cook has debunked the rumors. After the the recent education-themed event in Chicago, where Apple unveiled the latest iPad, Tim Cook told the publication:
"We don't believe in sort of watering down one for the other. Both [the Mac and iPad] are incredible. One of the reasons that both of them are incredible is because we pushed them to do what they do well. And if you begin to merge the two…you begin to make trade-offs and compromises.

So maybe the company would be more efficient at the end of the day. But that's not what it's about. You know it's about giving people things that they can then use to help them change the world or express their passion or express their creativity. So this merger thing that some folks are fixated on, I don't think that's what users want."
Rumors regarding a merged operating system started earlier this year when Bloomberg reported that Apple will soon unveil tools for developers that will allow deploying an app for both macOS and iOS machines. Since the apps target both platforms, they'd be usable with either a touchscreen or a mouse/trackpad.
Cook further highlighted that he uses both a Mac and an iPad, and he uses them for different things. While Cook uses a Mac at work, he uses an iPad at home and while traveling. Which is why he believes that merging macOS with iOS would result in too many compromises and that might adversely affect the end user.