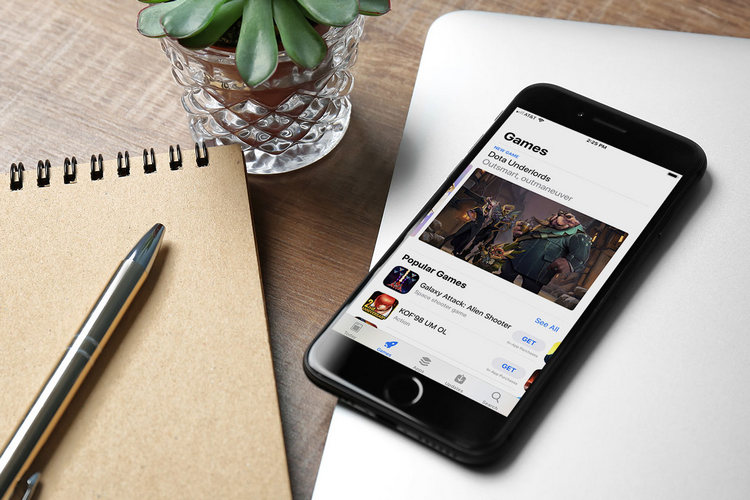 Global spending on mobile apps and games reportedly continued to grow throughout the first half of this year, with Apple's App Store continuing to dominate Google Play by a large margin. According to the latest Store Intelligence report from Sensor Tower, the two largest mobile stores in the world generated a combined $39.7 billion in revenues, with the former accounting for an estimated $25.5 billion, while the latter could only muster $14.2 billion.
While App Store revenues were about 80 percent greater than that of Google Play, the report says that the latter grew faster than the former during the six-month period. According to the report, App Store revenues during H1, 2019, represent a 13.2 percent increase year-on-year, while Play Store revenues grew even faster, increasing 19.6 percent over the same period last year.
Mobile game spending was up 11.3 percent Y/Y in the first half, reaching an estimated $29.6 billion across both stores. The top-grossing game during the period was Tencent's Honor of Kings, which grossed more than $728 million, not including China's third-party Android stores. Fate/Grand Order from Sony Aniplex moved to No. 2, grossing an estimated $628 million, while Monster Strike from Mixi dropped to No. 3 overall, generating approximately $566 million. Perpetual fan-favorite Candy Crush Saga from King came in at No. 4, while Tencent's cult-hit, PUBG Mobile, rounded out the top-five.
Tinder and Netflix were reportedly the highest-grossing non-game apps across both platforms in H1 2019. While the former generated an estimated $497 million in spending on the App Store and the Play Store combined, consumers spend $399 million on Netflix during the same period. Tencent Video, iQIYI and YouTube rounded out the top-five.
Overall, WhatsApp, Facebook and FB Messenger were the most popular apps across both platforms, while TikTok once again came in at No. 4 ahead of Instagram. First-time app installs totalled 56.7 billion, with the App Store accounting for 14.8 billion of those – a decline of 1.4 percent from the year-ago period. Google Play installs, meanwhile, grew 16.4 percent YoY to 41.9 billion, up from 36 billion in H1, 2018.
---