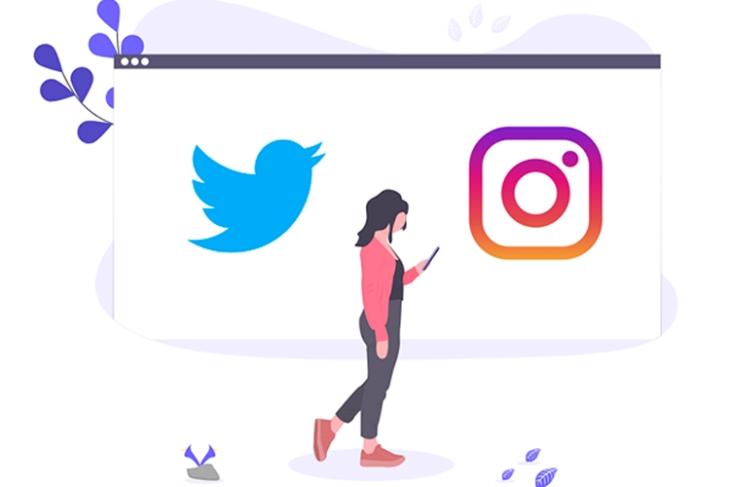 Sharing tweets on other social media platforms have never been a seamless task. Usually, people either paste the link of tweets or upload a screenshot of the tweet. While these two methods are manageable, there exists an app called Tuigram that makes it much simpler to share any tweet on Twitter to Instagram.
With Tuigram, you can share the tweet directly to your IG stories or as a separate post to your feed. This way, the need for taking screenshots and cropping them is eliminated and you can share beautiful looking tweets to your friends and family.
Getting started with Tuigram is quite simple. The app is available on the Play Store and App Store. Once you have installed it and opened it up, all you have to do is press the Share button found on the tweet. Upon pressing the Share button, you will be provided with four options to share. Tap on "Share Tweet via" from there and choose Tuigram from the share window that appears now.
You will be provided with the option to add the tweet to your Stories or Feed. Choose the option you prefer and Tuigram will do the rest for you. After this process gets done, you will get the tweet in an image format ready to be posted to Instagram.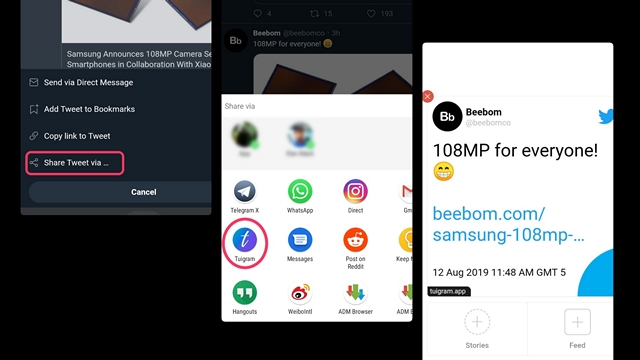 The output looks pleasing and better than the regular screenshots. Fortunately, you don't have to create an account to use Tuigram. Moreover, the app is free of ads and is available for free. It doesn't get any better, does it?
Take a look at the video demonstration of Tuigram created by Tuigram team below if you need more clarity on the functionality of the app.
So, what do you think of Tuigram? Will you consider switching to it? Let us know in the comments below.
Download Tuigram (Android) | Download Tuigram (iOS)