Every direction you look on the CES show floor this year, you'll find that smart assistants have found their way into most devices designed for your home. This invasive strategy of tech giants has shifted focus away from just smart speakers, but Anker's new speaker has grabbed it right back. The company unveiled a Google Assistant-powered smart speaker under its Zolo sub-brand that'll make you stop and take notice.
Dubbed the Model Zero, aptly marking the beginning of an iconic speaker lineup, Anker is showing off a circular speaker with Google Assistant integration at CES in Las Vegas.
As can be seen in the image below, the Model Zero speaker can be placed in any corner of the house but it also brings portability into the mix. You can simply lift the Model Zero using the cutout at the top and carry it along wherever you want.
There are no wires keeping the speaker rooted in one location but instead a battery, whose endurance are yet to be announced. Anker's Zolo has baked all basic controls to adjust the volume or mute the speaker in the internal, as well as external brushed aluminum rims.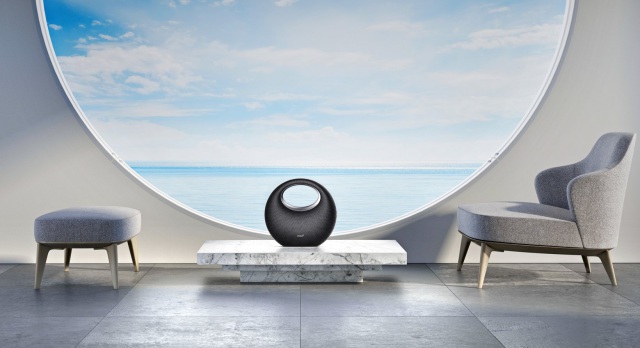 A teardown of the Model Zero that's shown on Zolo's website shows that it includes five massive speakers on the front. They use Dolby's new surround sound audio technology for a much-expanded soundstage and crystal clear output, the company claims.
That's about all we know about the Model Zero at this instant, but just looking at it, we can't wait to get to know it a little more. Anker is looking forward to an official release by fall 2018, with two color options namely black and white. You can then also pick the color of the metal trim from silver, bronze, and gold. That's also when we would presumably learn about the pricing – it's going to be expensive, isn't it?
This speaker, in my opinion, will come in quite handy for users with especially large homes or for small offices and cafes where it can be the centre of attention.