Google recently unveiled its Pixel devices with much fanfare at the "Made by Google" event and the impressive new smartphones come with Android 7.1 Nougat along with some Pixel-exclusive features. Well, the good news is, you can try out the latest Android update on Nexus devices (5X, 6P and Pixel C), as Google has rolled out the Android 7.1 Developer Preview. While it's a beta release, it brings in some really cool changes. So, if you are wondering what Android 7.1 brings before taking the plunge of the Developer Preview, here you go:
1. UI Changes
Android 7.1 brings a number of subtle UI changes. Starting off with Quick Settings. Quick Settings went through a revamp in Android 7.0 and 7.1 brings some minor changes to it. First off, the Quick Settings panel available in the notification center features 6 shortcuts, instead of 5 and there's also a Settings shortcut, which is definitely appreciable. Also, the "Edit" button has been moved to the top and it's now an icon.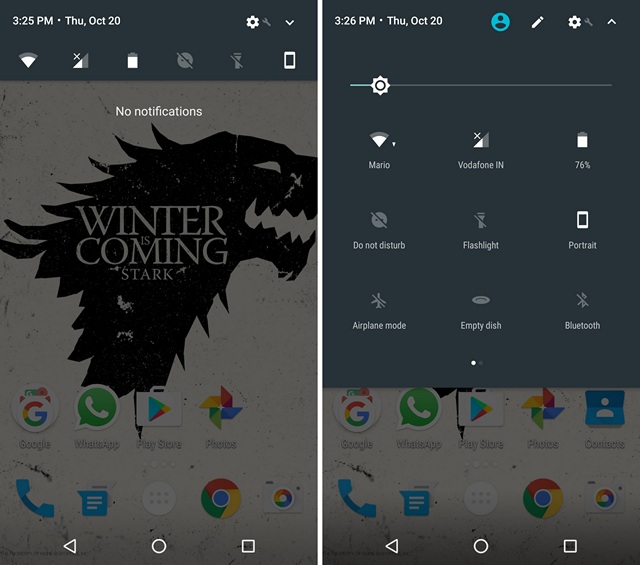 Another UI change comes in the call interface. While the dialer remains the same from Nougat and Marshamallow, the calling interface has a new transparent & colorful UI, which looks pretty cool.
The UI of system update page has also been revamped, with more colors and a somewhat modern look. It also shows you the current Android version and the security patch level.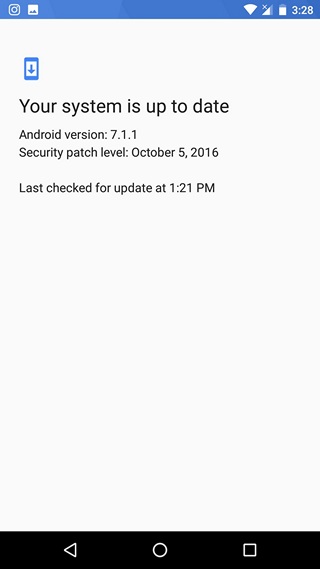 Also, the sound and volume panel now features text above icons and the Contacts app now features a hamburger menu with your various Google accounts, Duplicates and various labels.
2. App Shortcuts
Taking a leaf out of Apple's book, Android 7.1 brings app shortcuts, which are very similar to shortcuts offered on iOS app icons with 3D Touch. On Android 7.1, you can just press hold on an icon to get various shortcuts and you can even create homescreen icons for these shortcuts to quickly access them. For instance, Chrome offers shortcuts to open up a new tab or a new incognito tab. Only the first party Google apps currently support shortcuts but we can expect third party apps to follow suit.
2. Google Support
The Android 7.1 update also brings Google Support to the devices. In the Settings page, there's a brand new Support tab, which features links to Android tips & tricks, search & help feedback and lets you request a support call. This is certainly a handy addition, considering Google has never been able to match Apple, when it comes to OS and hardware support.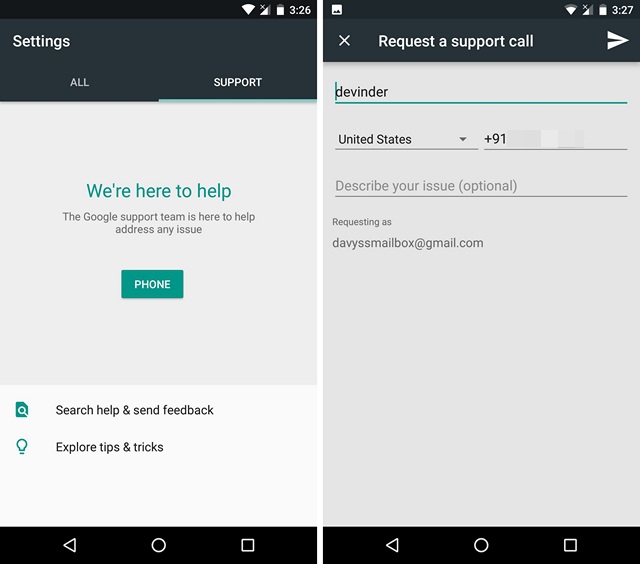 3. New Power Menu
Google has finally brought back the "Restart" option to the Power menu, which is something minor yet something everyone always wanted. Along with the restart option, the new Power menu in Android 7.1 also features an "Emergency" option, which quickly dials the emergency number.
4. Moves
A cool new "Moves" option has arrived in the Settings page with Android 7.1. It includes options to launch camera by double pressing the power/lock button, double twist to switch between front & rear camera and lift to quickly check notifications on your phone. While these are some really cool "moves", they have been available for Android for quite some time now. We were also expecting the "fingerprint scroll" feature we came across on Pixel devices.
5. Image Keyboard
With GIFs and GIF keyboard apps being all the rage, it's not surprising that Google has included GIF support in its Google Keyboard on Android 7.1. You can head over the emoji section of the keyboard where you will find the GIF button, which will show you the various GIFs based on different moods and you can even search for GIFs. Pretty cool, right?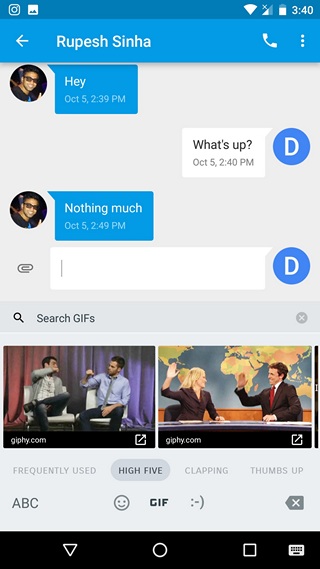 6. Performance Improvements
As it's with every other update, Android 7.1 brings a lot of under the hood changes. The touch responsiveness feels a lot better, plus the update installation is way more seamless. The Android update installation now shows a progress bar and the "optimizing apps" screen is now gone.
SEE ALSO: 12 Android 7.0 Nougat Tricks and Hidden Features You Should Unlock
Android 7.1: A minor update with some decent changes
Well, those are the changes that Android 7.1 brings and while they are fairly minor, they are still pretty decent. Since it's only a developer preview, we can expect more changes with future updates and we'll surely update this article with the new changes, so be sure to check back.
How do you like the new Android 7.1 update? Let us know in the comments section below.