Now that Google has announced phones that are "Made By Google", the Android ecosystem might finally have a true iPhone killer. The phones feature top of the line specs, AMOLED displays, and a camera that has been rated by DxOMark as the best smartphone camera. So, if you're planning on buying the Google Pixel, or Pixel XL phones, you should check out these accessories for your smartphone.
1. WizGear Magnetic Car Mount
The WizGear Car Mount is a reinforced magnetic holder which produces a strong force of attraction. This ensures that the phone remains attached safely to the mount. The mount will allow you to freely rotate the orientation of your Pixel, or Pixel XL. The base of the mount attaches to the vents in the car, and holds the mount in place. Unlike most other mounts that attach to the windscreen or the dashboard, the WizGear mount attaches on the vent, and does not cause obstructions while driving.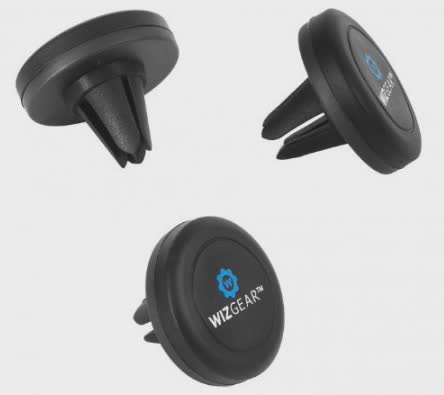 Buy on Amazon.com ($6.99)
If you prefer docks that attach to the dashboard, or the windscreen, you can check out the dock by Encased. It is available on Amazon.com for $18.08
2. iBenzer Water Resistant Armband
This armband is designed such that it can hold any phone, up to 5.5″, which means it is perfect for the Google Pixel, and Pixel XL phones. It has a built-in key holder, which can be used to store keys, while running. The armband has another pocket on the rear, that can easily hold your ID, cards, and some cash. The plastic cover on the front will allow you to easily access the touchscreen, so you can easily answer calls, on the go.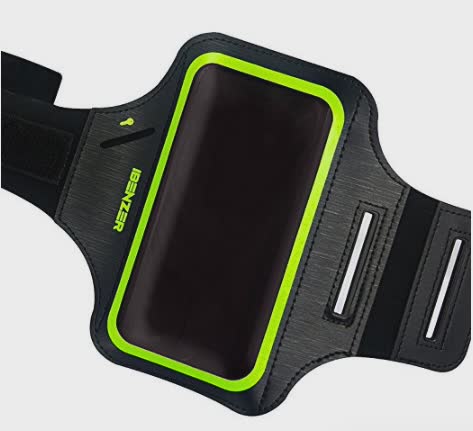 Buy on Amazon.com ($4.99)
3. Google Pixel, and Pixel XL Case
DGtle Google Pixel Case
The DGtle Google Pixel case is made from flexible TPU material. The cover snaps right onto the Google Pixel, and with its precise cutouts, ensures that you have access to all the ports on your device. The case provides shock absorption, to make sure that your phone is protected from impact, even if you drop it.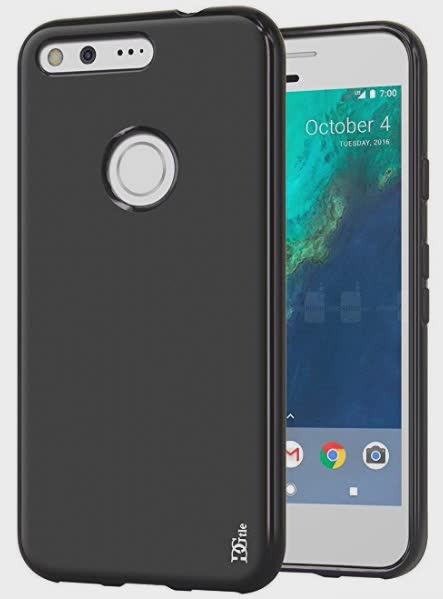 The case is available in a variety of colors, and you can easily choose the one that you like best. You may also check out our post on best Google Pixel cases, if you want to check out more options.
Buy on Amazon.com ($7.99)
Tauri Google Pixel XL Case
This Google Pixel XL case from Tauri is a scratch-resistant case. The case has a dotted texture on the inside, which prevents air bubbles from forming inside the cover. The case is shock resistant, as well, and uses a scratch resistant gel, thereby protecting the phone from scraps and bumps. It has a slim profile, and adds minimum bulk to the phone, while providing great protection.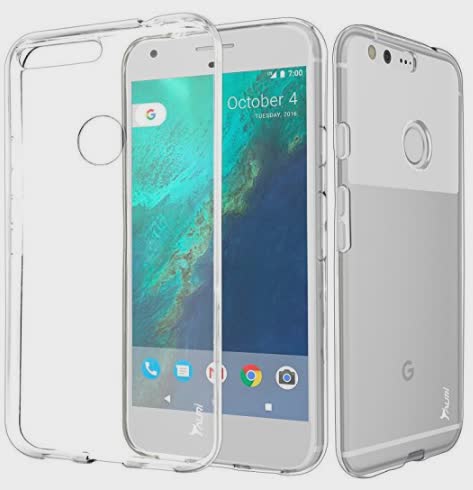 Buy on Amazon.com ($7.99)
We have a dedicated article on best Google Pixel XL cases, be sure to check it out as well.
4. OMOTON Screen Protector
The OMOTON Screen Protector for the Google Pixel is a laser cut screen protector. The screen protector has a 9H hardness rating, and will protect your phone against scratches and scuffs, even from knives, and keys. The protector comes with bubble-free adhesive, so installation won't leave any bubbles on the screen. It also comes with hydrophobic, and oleophobic coating to protect your phone from sweat, and oil residue from fingerprints. Along with that, the screen protector comes with a lifetime warranty.
OMOTON also makes a screen protector for the Google Pixel XL, which has the same features.
Buy for Pixel on Amazon.com ($7.99)
Buy for Pixel XL on Amazon.com ($7.99)
5. Encased Google Pixel Dock
This dock from Encased has a sleek design, therefore being the perfect dock to be used as a night-stand, or desk dock. It comes with a USB Type-C port, to charge your Pixel, or Pixel XL while it is docked. The dock also features a design that makes it compatible with most cases, therefore making it easy to use if you use a case. Encased offers a lifetime warranty on the dock, as well.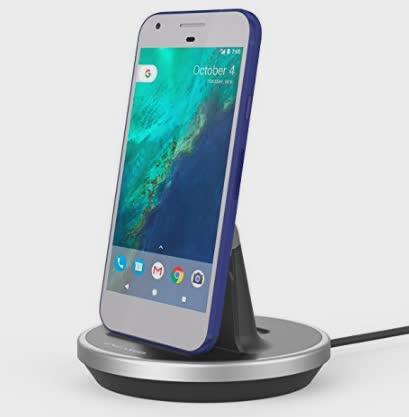 Buy on Amazon.com ($23.30)
6. Bose Bluetooth Speaker
This speaker from Bose uses Bluetooth to connect to your phone. It uses a rechargeable Lithium-ion battery, and provides 8 hours of playback on a single charge. The speaker provides a full audio range, and supports voice prompts, therefore making it easy to pair your phone with it. It can also connect to two devices at once, thereby making it easy to switch between devices.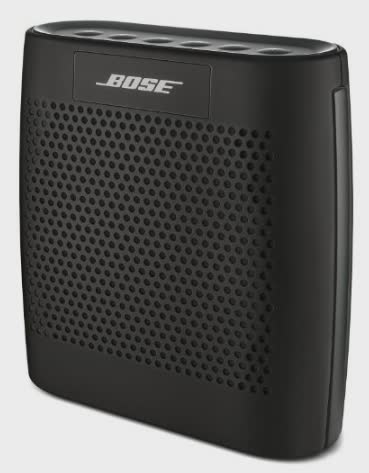 Buy on Amazon.com ($116.00)
7. SanDisk 32 GB Flash Drive
If you like watching movies on your smartphone, an OTG enabled flash drive never goes amiss. The SanDisk 32 GB flash drive comes with the standard USB connector, as well as a Type-C connector, which can plug into your Pixel, or Pixel XL. The flash drive is immediately detected by phones that support USB OTG, and will allow you to enjoy your favourite movies on the AMOLED display of the Pixel, and Pixel XL phones.
Buy on Amazon.com ($27.50)
8. Anker PowerCore+ 20100
The Anker PowerCore+ 20100 is an aluminium clad beast that stores 20100 mAh of juice for your devices. The power bank has a total of three ports, two of which are standard USB Type A output ports, to charge all your non USB Type C devices. The third is a USB Type C port that is capable of charging USB Type C compatible devices, as well as the power bank itself.
Buy on Amazon.com ($59.99)
9. EasyULT USB-C Adapter
Another great accessory to have for your Google Pixel, and Pixel XL smartphones, the EasyULT adapter will allow you to use any microUSB cable to charge your Google Pixel, or Pixel XL smartphones. The adapter comes in a pack of three. This can come in handy when you forget to carry your USB Type C cable, and need to charge your Pixel smartphone.
Buy on Amazon.com ($6.99)
10. Meagoes USB Type C Car Charger
Car chargers can come in extremely handy, and can let you charge your phone while you drive. The Meagoes USB Type C car charger will allow you to charge your phone using the Type-C to Type-C USB cable, or a standard USB to USB Type C cable that you might have. It also features a blue LED ring, so you can easily locate it when you're driving at night. The ports are rated for 2.4A, therefore they will charge your device pretty quickly.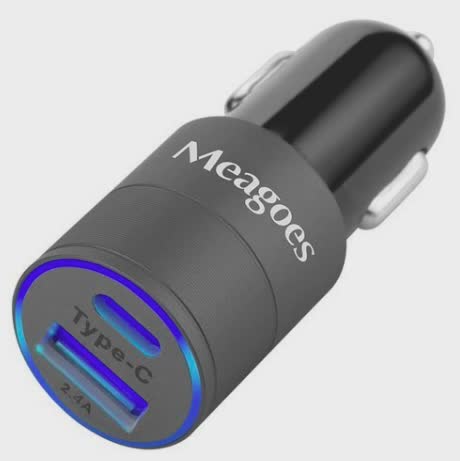 Buy on Amazon.com ($11.99)
Use These Accessories to Improve Your Experience with Google Pixel and Pixel XL
If you're buying the Google Pixel, or the Pixel XL smartphones, these are the accessories you should get for them. They will not only protect your smartphone, but will also augment its capabilities. Accessories like power banks are especially useful, because smartphone batteries barely last a day, and you should have some extra juice handy, just in case.
So, what are the accessories that you think you will buy for your Google Pixel, or Pixel XL? Do you know of any other great accessories that you think ought to have a place in this list? Do let us know in the comments section, below.