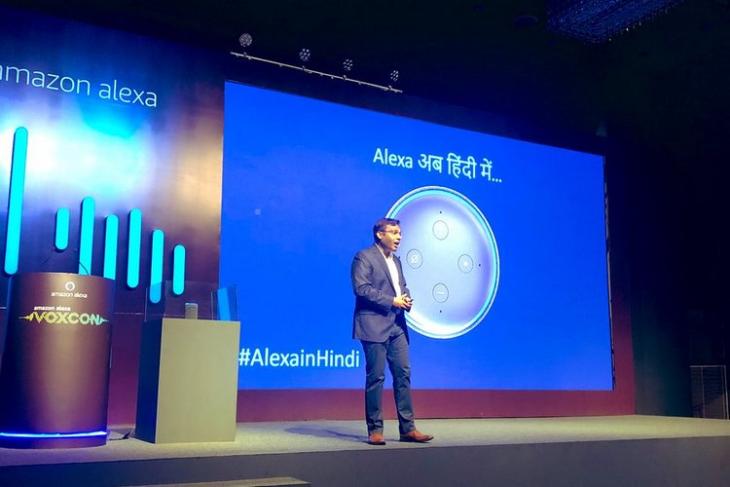 Amazon on Wednesday announced that its AI-based voice assistant, Alexa, will now support interactions in Hindi or 'Hinglish' (colloquial Hindi interspersed with common English words and expressions) in India. With the new update, Alexa can now understand customers speaking to her completely in Hindi or Hinglish, in multiple contexts and varied regional accents and dialects.
The feature is expected to help millions of users interact with Alexa in their own language to ask for music, get sports updates and more. Users wanting to activate the feature can do so by saying: "Alexa, help me set up Hindi". It can also be activated by changing the device language to Hindi via language options inside the device settings on the Alexa app. Echo Show users can access the settings section to change the language by swiping down from the top of the screen.
#BreakingNews You can now interact with Alexa in हिंदी 😊#AlexaInHindi pic.twitter.com/FPluhZVHJF

— Amazon India News (@AmazonNews_IN) September 18, 2019
The feature, which has just started rolling out across India, is not restricted to only the Echo speakers, but is also available on a range of smart speakers by Bose. Brands such as Motorola, MyBox, Boat, Portronics, Fingers, Sony, iBall and Dish will also soon launch new Alexa devices with Hindi support and update their existing devices to support the language, the company said.
With support for Hindi and Hinglish, Alexa can now understand commands such as 'Bollywood ke latest gane sunao', 'cricket score batao', 'sher ki aawaaz sunao', or 'Alexa, apne baare mei batao', said the company. Users can also ask Alexa for diverse Hindi content such as jokes, shayaris, games, Kabir ke dohe, Panchatantra stories, Bollywood dialogues, more than 500 Alexa skills, and even spellings of words in Hindi.
Featured Image Courtesy: Amazon India (via Twitter)