Gone are the days when mobile devices with 5-inch screens were considered too big. As we head into 2018, the era of bezel-less, 18:9 6-inch devices is here, and is quickly being adopted by all major smartphone manufacturers. While most of us like the extra screen space, it might not necessarily mean an easier usage scenario. As such, styluses have started to gain a lot of traction lately. What was initially launched for tablet devices, has now started making their way onto mobile devices. Samsung has been doing it for quite a while now with their S-pen, and other manufacturers such as Apple and Microsoft also have brought out their own variants of styluses or smart-pens that work on their devices.
But what if you wanted a stylus that would just work across all devices, without the hassles of pairing stuff or charing it constantly? Yes, those features, along with an affordable price tag too. Seems too good to be true, doesn't it? Well, luckily for you, the Adonit Jot Pro 3 is here. Coming with a price tag of just $29.99, the stylus works well across all touchscreen devices, and does so while looking absolutely exquisite. But if you're out there on the hunt for a good stylus for your large touchscreen device, should you consider the Pro 3? Allow me to answer that as we take an in-depth look at the Adonit Jot Pro 3 in our review below:
Key Features
1. Compatibility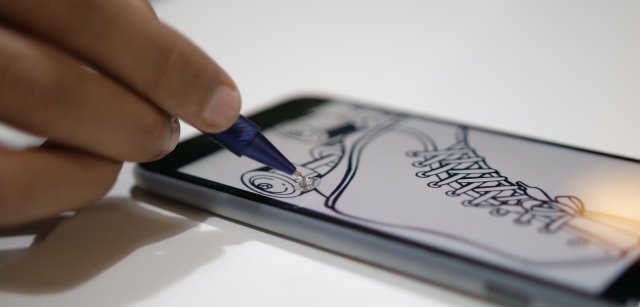 The best part about the Adonit Jot Pro 3 is the fact that it is compatible with practically every touchscreen device out there. While the company's widely popular products such as the Ink and the Pixel Pro are great styluses, they are restricted to Windows Tablets and iPads respectively. The Jot Pro 3, on the other hand, is a stylus that's always on and works on every touchscreen device. There's no need for Bluetooth pairing or batteries that require constant charging.
2. Design
We've all seen those basic styluses that try to imitate the look of a pen, but then fail miserably. I remember using the S-Pen that came along with the Galaxy Note 3 back in the day, and boy did that suck. Yes, it was functional and all, but the design language wasn't that appealing. But that was way back in 2013. Now, in 2017, here I am, holding the Adonit Jot Pro 3 in my hand, and I just don't feel like keeping it down.
The body is made up of an anodized aluminum barrel with stainless steel details that just looks so stylish and sleek. Also, the minimal things on the device are what make it so special. The solid aluminum stylus has a built-in clip so you can carry it easily. There's also a magnetic cap on the stylus, that just attaches to the rear end of the stylus while using it, so there's hassle-free management. Oh, and let's not forget the grip of the device. The Pro 3 features a textured grip etched onto the barrel of the stylus. This keeps the stylus right where you want it while sketching or taking notes.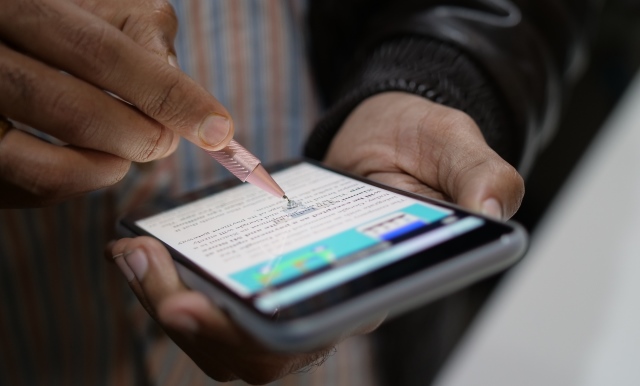 The slim 9mm body of the device is a pleasure to look at and use as well. What's more is that it is also available in a plethora of colors to choose from, such as Black, Silver, Rose Gold, and Midnight Blue. While it is certainly not as sturdy as the Pixel Pro, the design language is perfect for a lightweight stylus that's meant for everyday usage.
3. Precision Disc
Adonit is a company that got into the stylus game early, debuting its first stylus way back in 2011. Since then, the company has grown a lot, and so have their stylus' technology. The company now has three different types of tips for their styluses – a Mesh Tip, a Disc Tip, and the highly advanced 1mm Pressure Sensitive Tip. While the latter-most is reserved for their flagship styluses, the Jot Pro 3 makes use of the Disc Tip.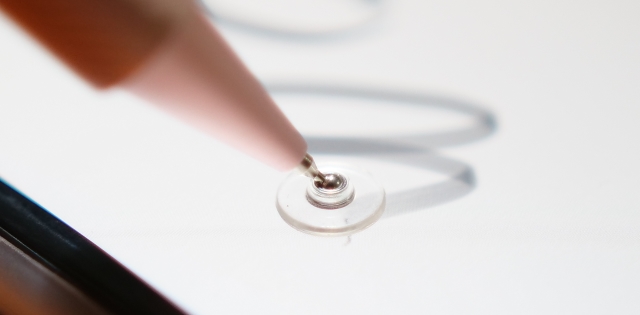 The Precision Disc Tip not only creates a precise contact point with the screen to write exactly where you place it but also has been engineered into one piece for added stability. While there is no pressure sensitivity on the stylus, it still performs quite accurately.
User Experience
Yes, the stylus looks great and packs in a good bunch of features for its price point. But that's not where the fun ends. The stylus works really well, especially considering its competitive price point. I've used it on plenty of devices such as the OnePlus 5T, iPhone 8 Plus, and my personal device, the Pixel 2. It is worth noting that the stylus does not play well with devices that have a tempered glass protector on top of them, but then again, that is to be expected. Other than that, the Adonit Jot Pro 3 works really well.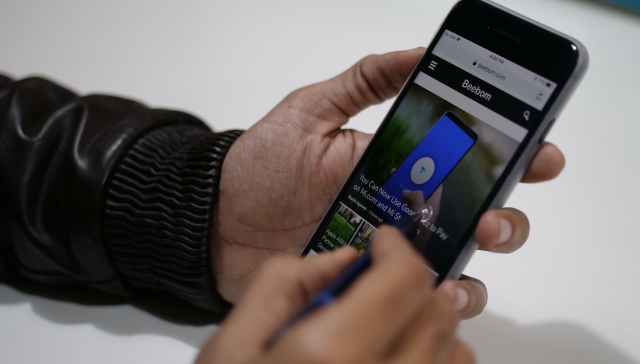 Browsing through my home screen and other menus feels super smooth, and the stylus in itself gives a feel of operating a smart-pen. I wanted to check the accuracy of the stylus, so I downloaded a bunch of apps such as Evernote, Sketch, and Adonit's own recommendation, Notability. If I had to describe it in a single word, I'd say the performance of the Adonit Jot Pro 3 is effortless. The screens are able to recognize the stylus easily, and I got negligible lag while operating the stylus.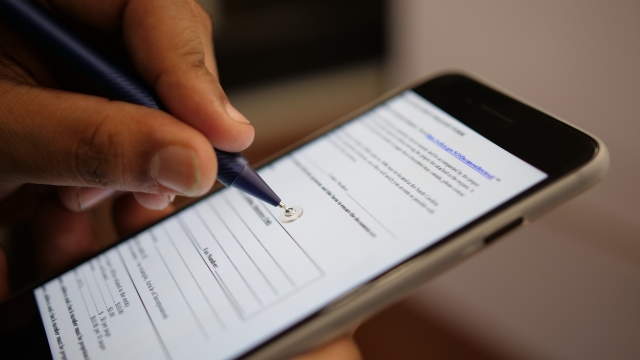 The accuracy of the stylus is great, but not perfect. Considering it is not pressure-sensitive either, it certainly isn't for the designer in you. Yes, the Pro 3 holds its ground in coloring apps such as ColorMe, but that's it. As for business users, you should find the Pro 3 to be quite easy for highlighting stuff in presentations and marking stuff in PDFs. Overall, considering the price point of this stylus, it is well suited for everyday use for taking notes, intermediate sketching, and normal business tasks.
Pricing and Availability
The Adonit Jot Pro 3 sits comfortably between the company's Mini 3 and the Ink Smart Styluses, combining the compatibility of the former one with the design language of the latter one. The Pro 3 retails for $29.99, which is a fantastic price for a device that packs in a bunch of features, is compatible with all touchscreen devices out there, and delivers a style statement as well.
While it does not have any pressure sensitivity or shortcut buttons for enhanced usage, the stylus works well for everyday use and is suitable for both students and business users alike.

Pros:
Compatible with all touchscreen devices
Textured surface for enhanced grip
Looks stunning
Cons:
No pressure sensitivity
No shortcut buttons
Adonit Jot Pro 3: Control Your Touchscreen Device Easily
If you're out there looking for a decent performing stylus for your large touchscreen device, but want to maintain that style statement as well, the Adonit Jot Pro 3 is one of the best options available. It packs in an accurate precision disc tip that works across all touchscreens, all packed in a beautiful package that is comfortable to hold, yet stylish to flaunt. For me, the Pro 3 is a really good stylus for everyday usage, which should serve the needs of students and business users alike.
Buy Adonit Pro 3 ($29.99)