Smartphones and tablets have revolutionized the way internet looked on mobile devices. The internet was much like the baby internet with some basic browsing capabilities, no one ever thought to browse the full-fledged web on their handsets, the way it looks on PC or laptop computers. With introduction of smartphones everything changed, now the mobile devices due to their powerful Internet browsers are capable enough to browse full desktop quality web pages, scripts, flash videos and do what wasn't possible a few years ago. Thanks to the smartphone's advanced operating systems that let users browse Internet conveniently from their tablets and handset.
So here are a few best alternative web browsers for Android smartphones and tablets, if you don't like to use your Android stock browser.
1.   Chrome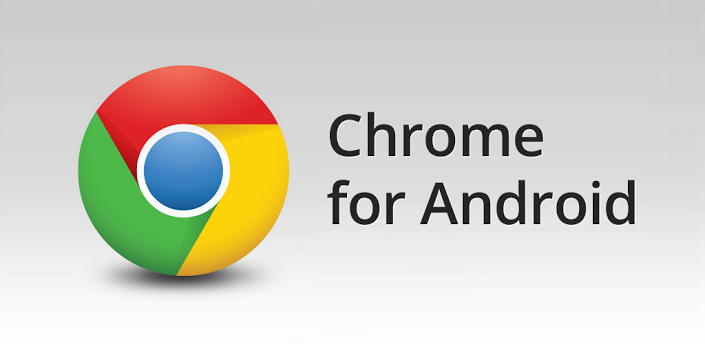 Blessed by Google and one of the most successful desktop browser, Chrome offers you swift and easy browsing and switching tabs. Search and navigation is really fast on chrome and you have option of incognito mode. Chrome supports HTML5, but disappoints when you have web pages with videos needing flash, Chrome doesn't support text reflows. Chrome supports sign in to sync your stuff and option to send pages from computer to phone.
Developer: Google inc.
Availability: Free on Google Play
2.   Opera and Opera mini web browser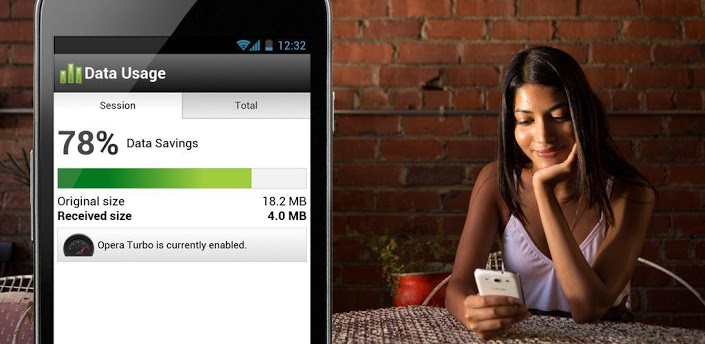 One of the fastest mobile web browsers on the planet, opera web browser uses its compression techniques to load pages faster and cut data usage, works fluidly on slow networks. Opera web browser allows syncing, sharing content on Twitter and Facebook. The web browser has speed dial option to load your favorite pages fast.
Opera mini web browser is not only fast and easy, It is easy to download with mere 900 KB file size and works flawlessly on slow or fast networks. Opera mini features smart page and smart dial with multiple tab support.
Developer: Opera software ASA
Availability: Free on Google Play , mini version on Google play
3.   Boat and Boat mini web browser
Boat browser is fast and smart web browser with many customizable options like rearranging sidebar icons, themes and add ons. Sidebar and bookmark management features are easy to use. Speed dial and support for flash, YouTube, caching to sd card and user agent switching to view web pages in different format are some interesting features.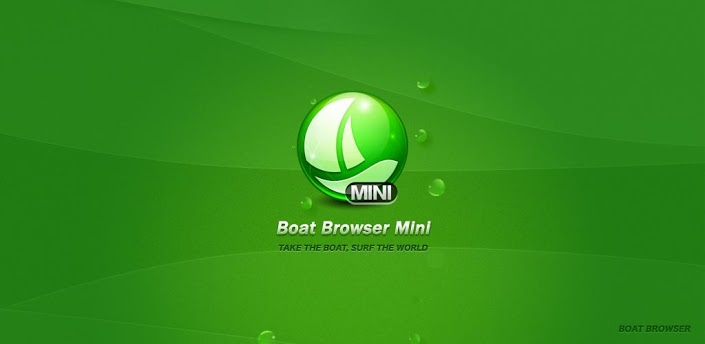 Boat mini comes with clean and simple UI, supports visual multi tabs, creating direct shortcut from the web page in browser. Boat mini supports flash, full screen option with caching to SD card function.
Developer: Boat browser
Availability: Free on Google Play, mini version on Google play
4.   Dolphin and Dolphin mini web browser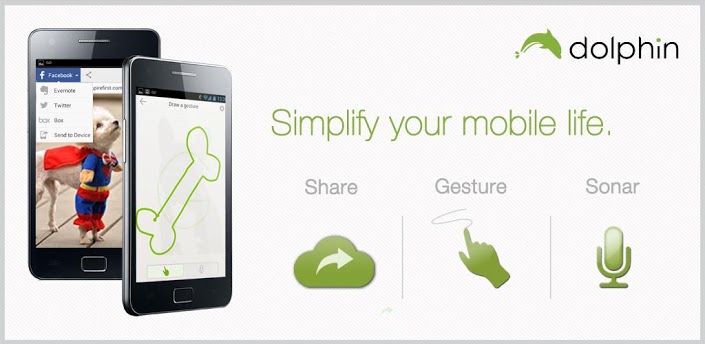 The most popular and customizable web browser on Android, Dolphin supports tons of features and customization options. Dolphin web browser offers one tap share, tabbed browsing, sync option to share settings and pages between mobile and laptop. Send to device option allows you to send links, numbers or text from PC to mobile. WiFi broadcast enables sharing links over WiFi, sonar feature allows you to search the web using voice, gestures and speed dial makes the web pages easy to search. Dolphin browser supports over 60 add-ons.
Dolphin mini is light web browser, it is fast and responsive, with intelligent forward and back buttons, gesture support, multi tab browsing, tool box, RSS detection, bookmarks, sync and flash support.
Developer: Dolphin browser
Availability: Free on Google Play, mini version on Google play
5.   Firefox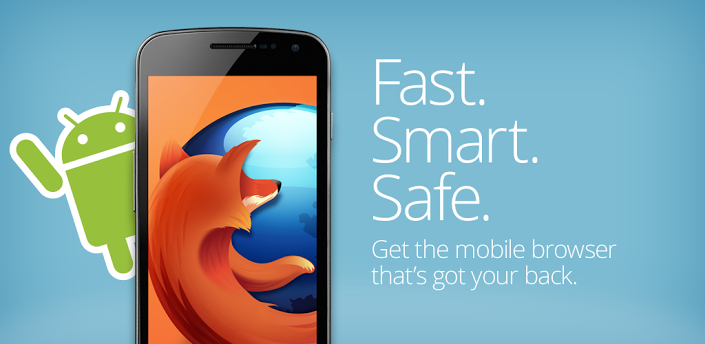 Firefox is a smart, secure and fast browser for Android that comes with many useful add-on, full support for html 5, sync stuff between your desktop browser and mobile. The browser supports various video codec, reader mode for reading articles without hassle on screen and bar to manage all your bookmarks, most visited sites.
Developer: Mozilla
Availability: Free on Google Play
6.   UC Browser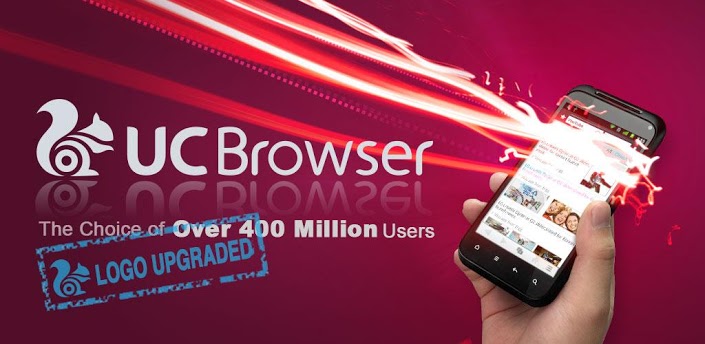 UC Browser is fast, reliable web browser that adapts to your internet speed and reduces data cost and loading of heavy pages. Control the browser using voice, share favorite pages over Facebook, supports gestures and multi-touch, download manager, quick reads to get RSS feeds, auto fill suggestions and night mode.
Mini version is also available for UC Browser.
Developer: UCWeb  inc.
Availability: Free on Google Play, mini version on Google play
7.   Maxthon Android web browser
Maxthon web browser is a cloud browser that lets you automatically sync your tabs of browser on different devices. Cloud push allows you to send links, text etc to another device with Maxthon account. You can sync, download or browse privately, reader mode allows easy reading of large articles. The browser supports gestures, text reflow, sharing over Facebook, tabbed browsing and many add-ons with multiple search engine choice.
Developer: Maxthon LTD
Availability: Free on Google Play
8.   Baidu browser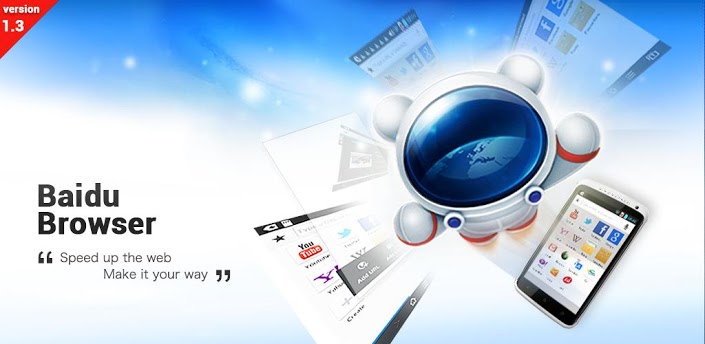 Baidu is a simple light web browser that saves storage space, data cost and is fast. The key features are video player, fun game browser, quick search, personal website navigation and night mode browsing. The browser is a good option if device has low storage and works on slow networks.
Developer: Baidu inc.
Availability: Free on Google Play
9.   One Browser
One browser is one of its kind, It is a smart browser featuring auto complete URL, private mode, download manager, seamless ever note integration, sharing option, night mode, QR code scanning and multi window management. The browser is fast and secure between clean user interface.
Developer: Tencent Mobile entertainment Ltd
Availability: Free on Google Play
10.  Ninesky browser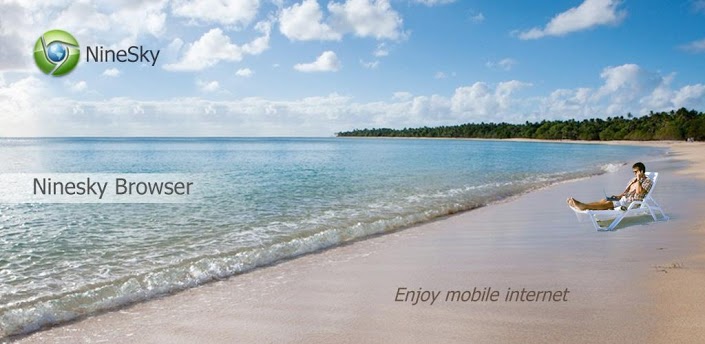 Ninesky web browser is another useful and feature packed web browser for Android. The browser is secure and features cloud bookmarks for sync between devices, speed dial, intelligent typing, download manager, browsing tabs, multi-touch zoom. The browser supports a variety of internet modes and view switch, the browser supports HTML5 and flash format.
Developer: ninesky.com
Availability: Free on Google Play
Image courtesy: Google play and Huffington post
SEE ALSO:  
Top 5 keyboard Alternative Apps for Android
Top 10 Music Players For Android