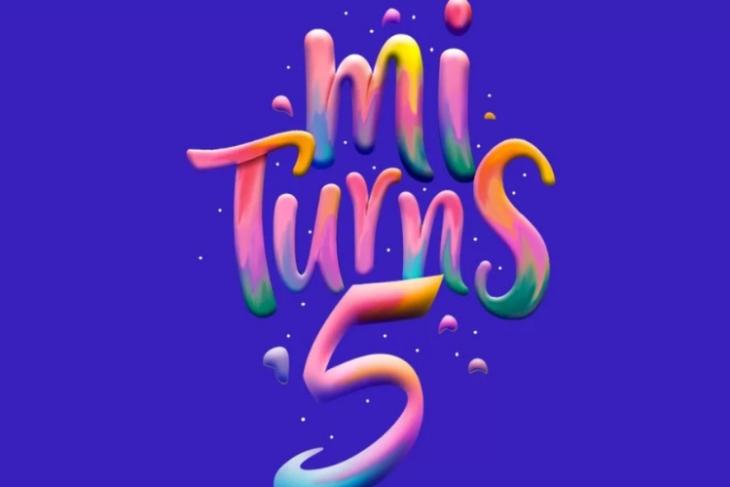 Xiaomi is going to turn five in India next month and it's celebrating the occasion with the 'Mi Turns 5' festival, launching new products each week and offering discounts on existing products. The company today made official its Mi Beard Trimmer, its first new product that it had been easing for a week now and gave us a look at what other products it will unveil in the coming weeks.
The Chinese giant today updated its India website to kick-off the "Mi Turns 5" festival. We jumped into the dedicated page for the celebration in hopes of reading about the discount offers but were greeted by teasers of upcoming launches. While Xiaomi has clearly told us what some of these would be, some of them are still a big mystery – that too some sweet ones.
As you can see in the screenshot below, Xiaomi is bringing its Mi Truck Builder set (a new and fresh take on its Robot Builder set) to India for the kids to learn, as well as have fun. It'll have 500 parts and a steering wheel control system as well. We will see the launch of Mi Rechargeable LED Lamp, which looks quite minimal and is said to have 3 temperature color modes for the perfect study/night experience as well.
Apart from the known stuff, Xiaomi will be launching two audio products (one being the neckband-style wireless earphone and other being an on-ear headphone) and new fast-charging accessories in India over the coming weeks. The audio products will join their newly launched Mi Sports Bluetooth earbuds.
There is no word on the power rating of Xiaomi's upcoming fast-chargers, but we could expect them to unveil the 27W adapter in a run-up to the launch of the Redmi K20 Pro, which supports fast charging at the said wattage. The Redmi K20 series launch towards mid-July will also be part of the celebration, so stay tuned for more updates.