The concept of a notch might not have originated from iPhone X, but the Apple flagship did bring it to the mainstream. Since its launch last September, the notch has become a hot trend but it seems that certain Apple fans are still a little snobbish about it.
Apple, too, seemingly is not too proud of it and in most of the marketing material, the latest flagships iPhone XS and XS Max show wallpapers (download here) that hide the notch. And, this has invited legal trouble for Apple for being misleading.
Business Insider reports that a user has sued Apple for using images that disguise the notch. The user, Courtney Davis, has filed a complaint against Apple in the Northern District Court of California for vague advertising that hides the notch, thus, misleading potential buyers into believing that the iPhone XS and iPhone XS Max come without notches.
Davis bought the iPhone after being convinced that there's no notch on the top of the phone. "Images that disguise the missing pixels on the Products' screens are prominent on Defendant's website, as well as in the advertisements of retailers who sell the products", the complaint read.
The plaintiff is now demanding class-action status for the lawsuit, besides seeking damages from the company. Her lawyer also pleads that Apple must clearly declare the shape rounded off by the notch and that it does not include the pixels hidden underneath it. Therefore, the complaint reads that the advertised resolutions (2436×1125 for iPhone X and iPhone XS, and 2688×1242 for iPhone XS Max) are incorrect and misleading.
Calling it a "deception", the plaintiff bashes Apple's claims since the display is among the major selling points of the iPhones. This "false representation" compels users into believing that the latest iPhones may have better screens that they actually do.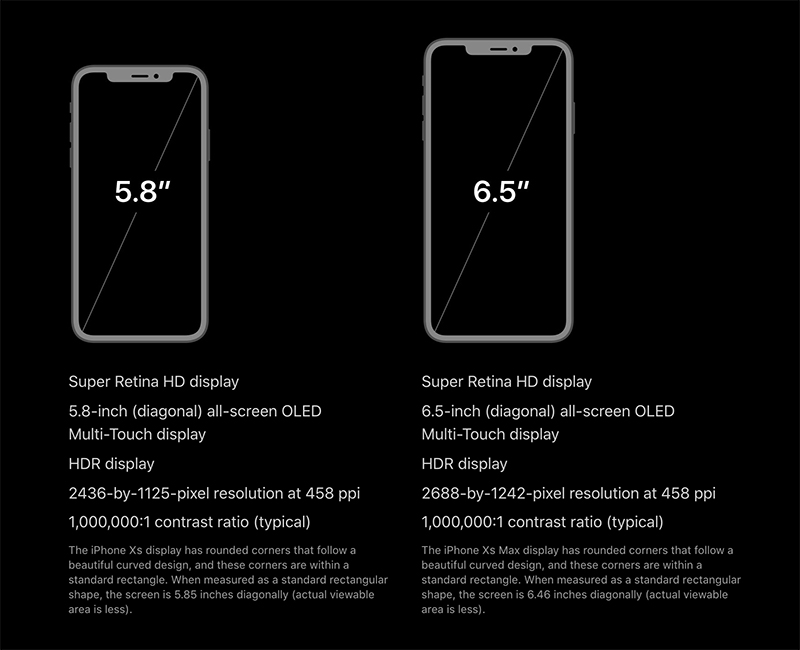 While it may take long before the lawsuit is actually granted class-action status, this is likely to cause problems for Apple, early into next year. Last year, Apple faced multiple lawsuits for limiting the processing power of older iPhones to tackle unexpected shutdowns due to poor battery health. As a result, Apple was forced to replace batteries for much cheaper than the usual cost and if you're having troubles with your old iPhone's battery, you can still get it replaced for only Rs 2,000 before December 31.
As for the OLED displays on iPhone XS and XS Max, they are irreplaceable and Apple will have to try harder in order to pacify furious users.
---