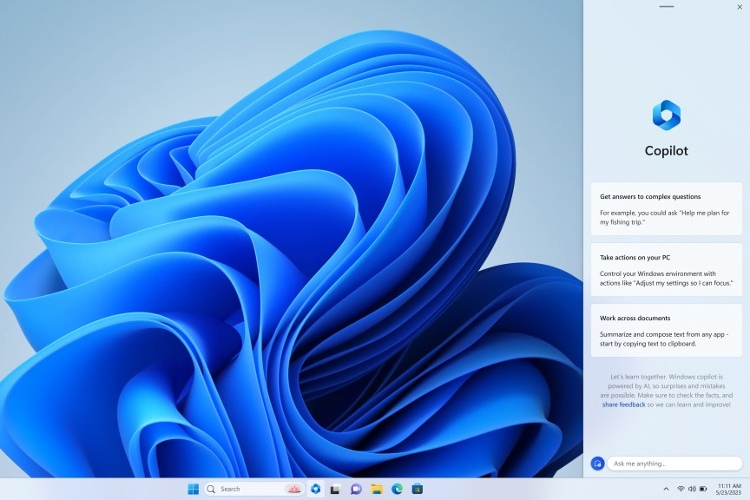 At the Surface 2023 event, Microsoft finally revealed the release date for the upcoming Windows 11 23H2 update (aka Moment 4). It will start rolling out to the general public on September 26. The new update brings many AI-powered features to Microsoft's native apps on Windows 11 that we have been testing on Insider builds. Notably, the Redmond Giant has added a unified Copilot tool to Windows 11 with the 23H2 update. To learn more about the Moment 4 update, read on.
Windows 11 23H2 Brings a Unified Copilot to the Stable Channel
Among the many new features in the 23H2 build, Copilot (yeah, it's not Windows Copilot but simply Copilot now) is the most anticipated one. Copilot is a native AI-powered integration that can be accessed anywhere in the OS, not just limited to the browser. It can be used in Office apps (Microsoft 365), Edge, Outlook, Teams, Bing, and Desktop, basically across the system. You can open Copilot by right-clicking on any interface or through your voice.
Users with a touchscreen Windows device can take advantage of the Ink Anywhere feature and directly write inside the text field using a stylus. And it can understand your complex scribblings. The best part about Copilot is that it works across your devices. It can even pull data from your smartphone and send a text message on your command. That's quite a deep integration.
On top of that, you can perform many OS-level actions using natural language prompts. For example, you can turn on DND, enable dark mode, take a screenshot, and do a lot of other things. Basically, with the 23H2 update, Copilot replaces Cortana entirely.
Apart from that, the new Snipping Tool now comes with built-in OCR technology to copy texts from screenshots seamlessly. You will also get a redesigned File Explorer with more modern components like Home, Gallery View, and OneDrive integration in the next Windows 11 update. Not to mention, Moment 4 brings native support for archive formats like RAR, 7Z, TAR.GZ, and more. You can find all about the new features of the Windows 11 23H2 update from our linked article.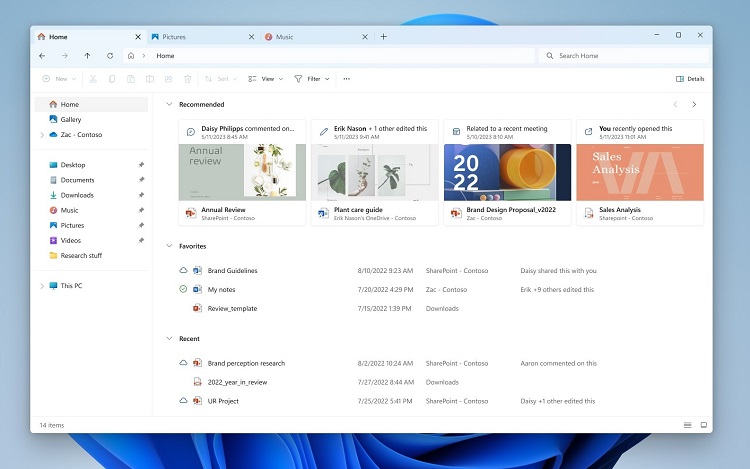 As for other AI-powered features, you will also get a new Photos app with AI-powered background blur functionality. Recently, Paint is also seen testing layers support among other things. Overall, the Windows 11 23H2 update packs many fresh changes and AI incorporation in many system apps suggests Windows 12 is going to get even more smarter next year.
---