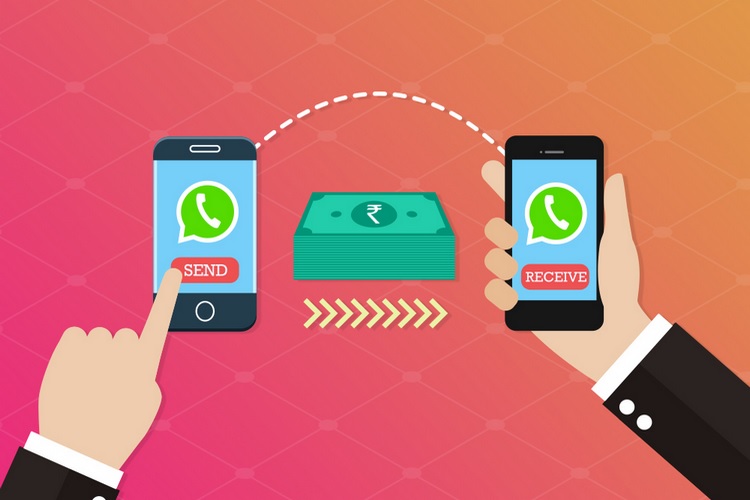 WhatsApp recently announced the rollout of WhatsApp Payments feature for both Android and iPhone users – here's how you can get it on your phone right now. And while the feature works really well and is a handy way of transferring money to your contacts, the competition is not happy with the way WhatsApp is using UPI for the payment mechanism.
As reported by Economic Times, Vijay Shekhar Sharma, the founder of Paytm, will petition against WhatsApp for how the instant messaging client is handling the process of UPI payments in India. Sharma feels that the lack of any login makes WhatsApp payments a security risk, akin to giving an "open ATM" to everyone.
"Facebook is openly colonizing our payment system and is customizing UPI to their benefit. UPI was built as an India Stack, now some American monopoly arm-twists UPI for customer implementation," Sharma told ET. "How can you give such a security risk just in the name of underwriting that banks have given. WhatsApp is used by gullible Indian consumers far more than any other application in this country,"
However, an industry executive aware of WhatsApp's payments product has rebutted Sharma's claims. "While NPCI has advised UPI apps to have login sessions, it is not compulsory. Even other apps that use UPI, like Ola and Uber, don't have login sessions."
Other people feel that while security isn't the main concern considering WhatsApp still requires users to enter their UPI PIN for transactions, the app has been given leeway to make the customer experience better which was not allowed to other companies. As such, this is bound to create friction against other companies. "WhatsApp is auto-creating IDs, not letting me edit and post to a VPA (a UPI handle) easily, not doing scan and pay in UPI QR codes and it is not interoperable," said another executive in the report.
On the other hand, industry body Nasscom said that it hopes that there will be a level playing field going forward. "I would expect that the core principle of UPI — seamless interoperability (the U stands for Unified!) —will be respected and interoperability will be more clearly and visibly supported by WhatsApp going forward. It is early days and the product is in beta or pilot," said Prasanto K Roy, vice-president of Nasscom's Internet Council.
Sharma's statements have been met with a rather critical response from other companies as well. "WhatsApp has done a good payments app and other incumbents are just spreading fear," said Amrish Rau, India head of global payments firm PayU.
These are just market gimmicks. WhatsApp is following the usual process for UPI. Spreading rumors is not helping Digital India
Beebom's Take
Paytm is already the country's largest digital payments company, and making such claims is not going to benefit them in any way. In fact, Sharma claims that "Paytm is the majority transaction driver of UPI followed by Google. Everyone else is (small)." In fact, ever since demonetization made its way to the country, Paytm was the biggest benefactor, thanks to being one of the first companies to be widely advertised as a digital payments platform.
Furthermore, the advertisements at the time of demonetization in India used the image of PM Narendra Modi and seemingly had massive infrastructural support from the government, which helped push Paytm to small vendors and hawkers. The proliferation of Paytm QR codes helped developed India's trust in digital payments, so Paytm did have the bigger opportunity to capitalize on this, just like WhatsApp has now.
What makes it seem even more of a case of sour grapes is that Paytm recently introduced an Inbox feature which lets users chat through the app, just like WhatsApp, so clearly the company was moving in the direction that WhatsApp has gone. Paytm is by far the first brand Indians think of when talking about seamless digital payments, which is why its tirade against WhatsApp feels misplaced.
---