WhatsApp recently began the rollout of a beta update which brought more admin controls, allowing an admin to restrict a group's regular members from editing group details and also grant/revoke admin permissions.
This feature is now widely available after the release of a new WhatsApp update through the stable channel. In addition to admin controls, the new update also brings a host of other features for groups such as participant search, group catch-up, and group description view. The new update is now available on Android and iOS.
Group Catch-up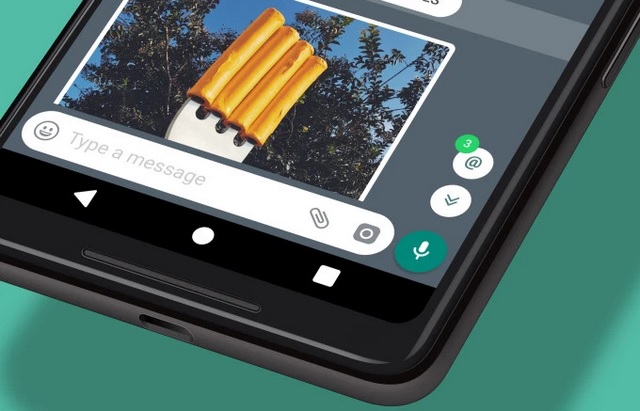 If you are a member of a WhatsApp group, the hassle of going through the entire conversation feed to find relevant messages can be a tedious one, especially if you have not checked the group in a long time, and don't particularly want to read every message.
The Group Catch-up feature brings a huge respite, thanks to a new '@' button which allows users to quickly check all the messages in which their name has been mentioned or if someone has replied to their message in the group. Just tap the '@' button and you are good to go.
Group Description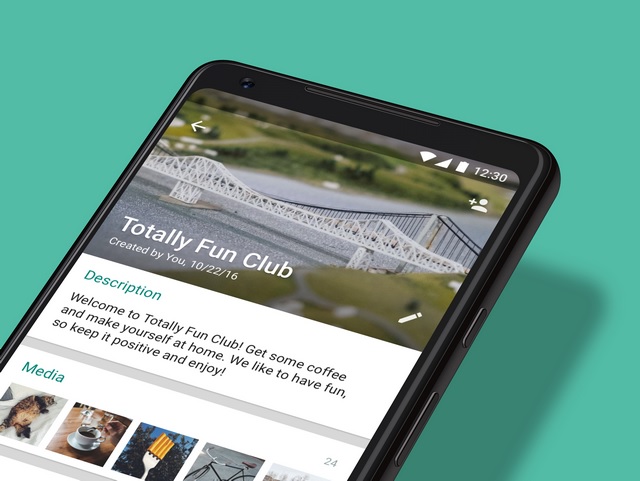 Group Description is nothing but the short blurb about a WhatsApp Group where an admin can explain what the group is all about, set guidelines, etc. Thanks to the new update, every new member of a group will now see the group description at the top of the chat, so that they know what the group is all about and be aware of the rules, if any, set by the admin.
Participant Search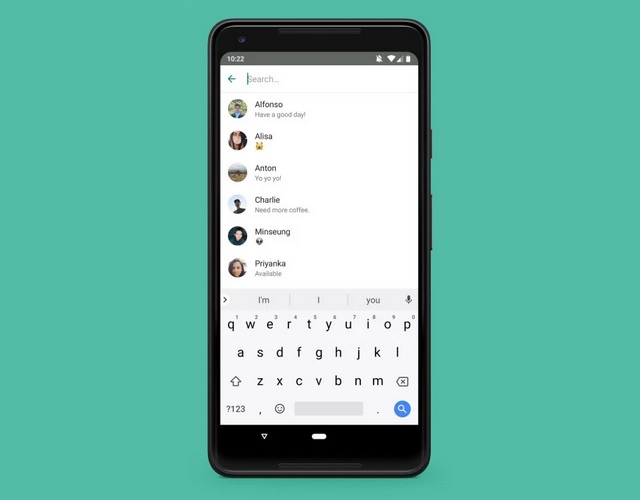 This feature allows users to easily search for a group member from the group info page, making it more convenient to find a group participant and start a one-on-one conversation.
Admin Controls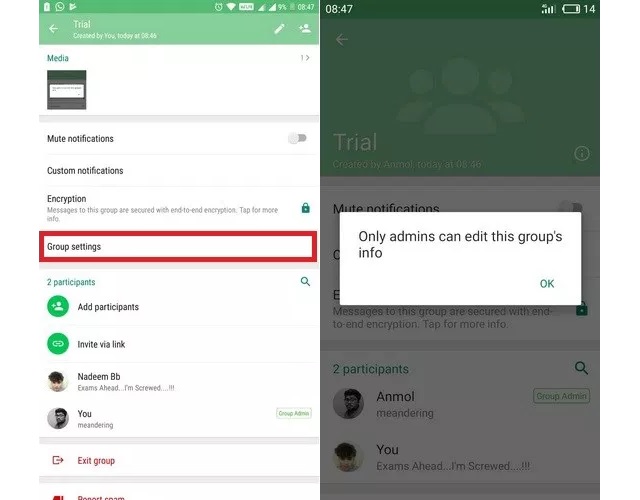 Admin Controls allow admins to set permissions that prevent a group's regular members from editing the group title, description, and photo. Available under the 'Edit group info' section on the 'Group settings' page, there are two admin control options – 'Only admins' and 'All participants', either of which can be selected to specify who can edit group details.
Moreover, a group's original admin can now revoke the admin permissions from any user, and also, a group's original creator can no longer be removed from a group. Lastly, WhatsApp has also introduced a new feature which prevents a group's admin(s) to add a person who has left the group multiple times in the past for some reason.