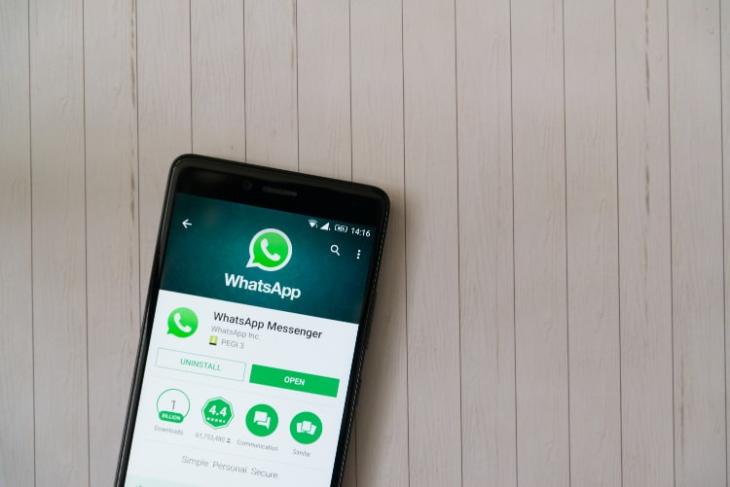 Through its beta tester program on Android, WhatsApp is constantly pushing out updates to let users test out upcoming features and provide feedback. However, the latest WhatsApp update (version 2.18.109) that arrived early this afternoon seems to have arrived with a mysterious bug in tow.
Well, we know that the messaging app shows the 'sent day or date' next to each user in the chat list, as well as within the conversation. This helps you know if the message was sent today, yesterday or on a certain date.
Well, the sent day appears to be plagued with a bug and is currently not showing the days correctly in the app. Instead, if you're signed up to receive beta updates, you'd have already noticed that today and yesterday are displayed as 84ODAY and 89ESTERDAY respectively.
Many users have taken to social media channels to report this bug to WhatsApp and the same appears to be widespread. A Twitter user, Federico Sabbioni, has pointed out that first character of the 'sent day' is being replaced by the ASCII code of that letter. You can confirm this from the chart attached below:
I got it. 😀 The number is the ASCII code of the first letter. pic.twitter.com/pyNTnsBtTB

— Federico Sabbioni (@fedesab97) April 12, 2018
In ASCII code, uppercase T and Y are represented by 84 and 89 respectively, so this seems to a plausible explanation. We looked into the decompiled code of the newest beta but weren't able to find what caused this bug in the messaging app.
This bug with the message sent day doesn't hurt the functionality of WhatsApp and you're free to use the messaging app like regular. WhatsApp has not pushed out an update to fix this bug, nor has it put out a statement to explain what caused it.
We'll, however, update you when a new update (with a fix) lands on our Android devices. Are you seeing this bug on your device? Let us know in the comments below.