We have been hearing about WhatsApp gaining ads since 2018 but to everyone's relief, neither this has happened nor did we get any subscription plan for the highly popular messaging platform. It has remained free with the numerous new features we have been seeing. Turns out, it won't stay the same and ads could be explored soon, as hinted by WhatsApp head Will Cathcart.
WhatsApp Ads Incoming?
In a recent interview with Brazilian website Folha de S. Paulo, Will Cathcart talked about what WhatsApp thinks about showing ads on the platform. Cathcart gave a positive response and said that WhatsApp won't be placing adverts in the inbox or chats, which is a great thing. Imagine seeing ads while replying to an important text every now and then!
Cathcart stated, "We are not doing this, nor discussing it. We don't think that's the right model. People, when they open their inbox, don't want to see advertising."
While this comes as a major respite, it isn't entirely good news. Cathcart did point at the possibility of including ads in other sections of WhatsApp like Channels and Statuses (its version of disappearing Stories). There are chances that WhatsApp Channels, which was introduced recently as a way for people to disseminate information to others, will become a paid thing. "Channels might charge people to subscribe, they might be exclusive to the paid members, or the owners might want to promote the channel," said Cathcart.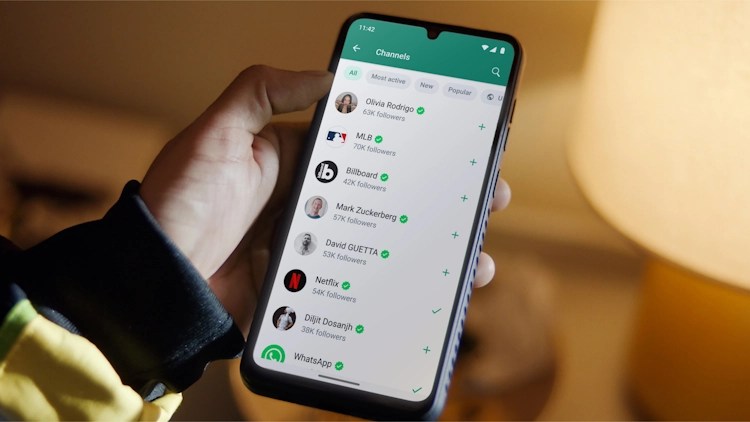 Since WhatsApp ads won't interrupt your conversations, it can be considered a good thing. But ads anywhere on the platform will take away the essence of the messaging platform and can surely gain negative limelight. As a frequent WhatsApp user, I don't think I am prepared for the platform to become an ad abode or a paid thing if you don't want ads! What is your say on this? Don't forget to share with us in the comments below.
It was also revealed that WhatsApp's major revenue source is its Business API, which can help both small and large-scale businesses connect with customers, thanks to the various tools offered by WhatsApp. It is said to be a $10 billion-a-year business, which is just growing!
---