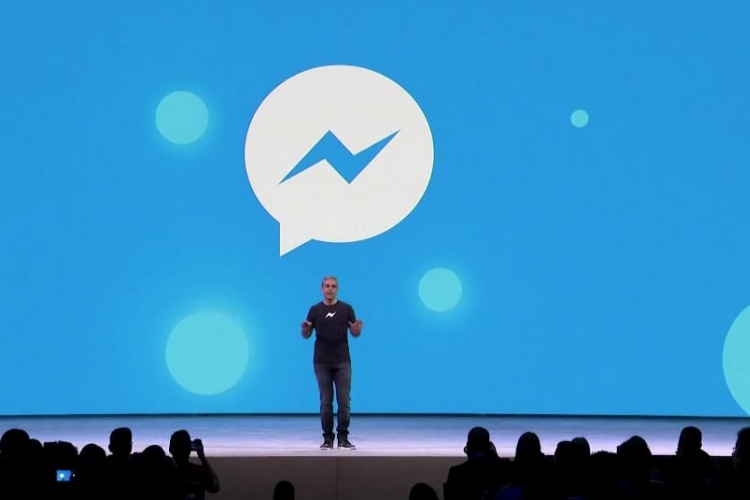 Facebook's F8 developer conference is currently underway in San Jose, California and the social media giant is pulling no punches and has today announced many new surprising features, as well as an upcoming redesign for the Messenger app. So, let's take a closer look at what all is new in here:
Design Overhaul
We know Facebook Messenger, even though it's being used by over 2 billion users, is a cluttered mess. You have to scour around to access any contact or game, plus there are Stories as well. It is truly a painful experience and has pushed users (like me) to using Messenger Lite.
On stage at the F8 devcon, Messenger VP David Marcus accepted the same and said that his team has heard all the user feedback and has redesigned the app to now focus on speed and fluidity rather than cramming new features under one roof.
We don't have a set release date for the redesign but the complete overhaul of the Messenger app is coming 'very, very soon,' said David Marcus on stage at F8 2018.
As seen in the screenshot above, the navigation bar has been simplified to feature just 3 tabs – chat, contacts and explore. The camera (for Stories), video calling and new message buttons have been moved to the top right, making this design look a whole lot cleaner and easy to use. And no one could miss it- Messenger is also getting a dark mode theme, which I'm really excited for.
AR Marketing for Brands
Facebook's Messenger platform has been booming, with over 300,000 active bots and 8 billion messages exchanged between people and businesses each month. It has made customer support simpler for many niche businesses, but Facebook is now turning to augmented reality (AR) experiences in Messenger to help them launch or show off their products to users.
This feature holds some similarity to the Shoppable AR feature that Facebook's arch-rival Snapchat recently launched on its ephemeral messaging app.
To showcase the functionality of this AR feature, David Marcus turned gears and started talking about sneakers and how Messenger could soon be used to visualize a product in real-life before you make the decision to buy it. The advertisers will be able to prompt a user to open their camera in Messenger, where they can showcase custom filters and AR effects.
AR Effects for Messenger are currently launching in closed beta, allowing businesses to build custom experiences and users to check out products without even stepping foot in a store.
If you're a business interested in using AR effects in your Messenger experience, you can sign up for the waitlist right here to be notified when this feature is broadly available. The social media giant has initially partnered with ASUS, Kia, Nike, and Sephora to build these AR experiences.
M Translations
Facebook also seems to be keeping Messenger's M Suggestions Assistant alive and has today announced that M assistant will offer translations to buyers and sellers in Marketplace. This feature is being kicked-off with English to Spanish translations and vice-versa, currently in the U.S and will make it easier for strangers to communicate.
Now, when you receive a message in Spanish from a user on Marketplace, M suggestions bot will show up and ask if you want to translate the text to English and vice-versa. This makes it easier for you to sell or purchase goods from this e-commerce hub. Messenger plans to gradually make new languages available for translation. In the official blog post, Facebook says,
As we continue to iterate and improve upon the translation experience in Messenger, we will launch this functionality in additional languages and countries.
All of the features for Messenger show that Facebook was right in taking a short pause to rethink its messaging strategy. The incoming changes are all positive and I'm particularly excited for the redesign, especially the dark mode. Are you too? Tell us in the comments below.
---