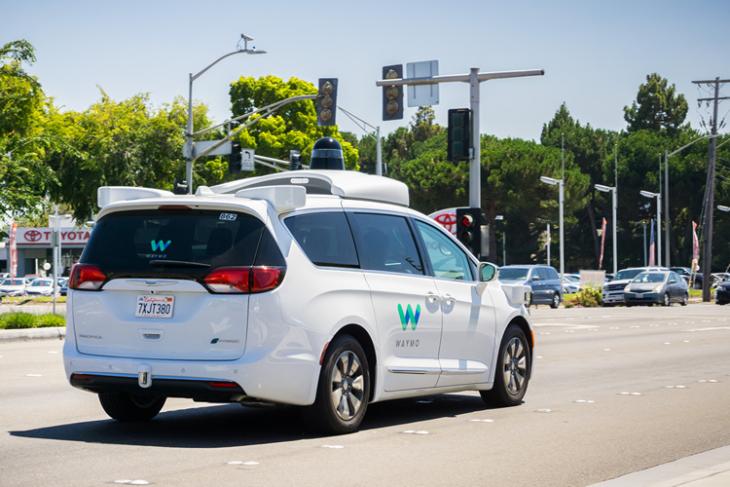 Fresh from winning a $245 million settlement against Uber in one of the most remarkable corporate espionage cases in recent memory, Alphabet's autonomous vehicles unit, Waymo, says that it has racked up 5 million self-driven miles on public roads in the US as it strives to become the first company to launch an autonomous taxi service in the country. While the journey from three to four million miles took six months, the company says the four to five million mile landmark was achieved in just under three months.
"What's more, that real-world experience is multiplied on our private test track and in simulation. Last year alone our software drove 2.7 billion miles in the virtual world, where we create and test entirely new driving scenarios for extra practice"
Waymo has been test-driving its autonomous vehicles in and around its headquarters in Mountain Valley, California, since early 2016, but has since expanded its testing program to include 25 US cities, including Phoenix, Arizona, which is where the company reportedly intends to launch its commercial taxi service. Waymo's autonomous vehicles of choice are heavily re-engineered Chrysler Pacifica hybrid minivans that are fitted with state-of-the-art sensors, including LiDAR, radar and cameras.
The company has also released a 'Waymo 360° experience' video (embedded below), which gives viewers an opportunity to experience "what it's like to be driven by one of the most experienced drivers on the road", says the company, referring to the company's self-driving software.
In case you're interested, you can view the video with a virtual reality headset based on Cardboard and Daydream, which should give you an "authentic experience" of riding in the company's fully self-driving car.