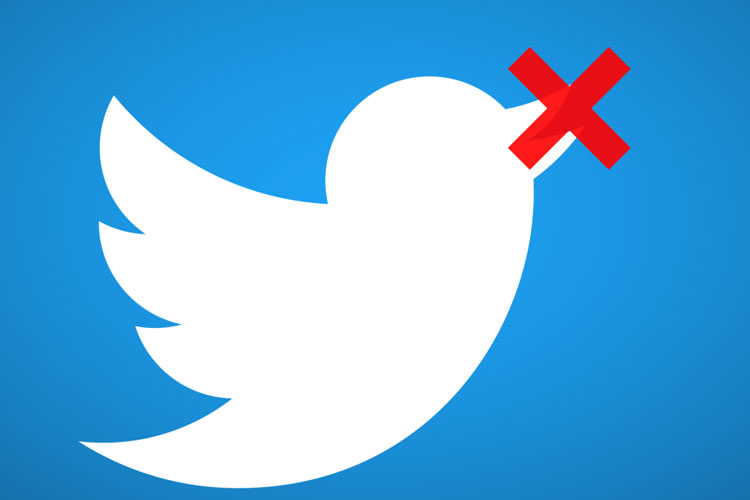 Micro-blogging platform Twitter has been asked by the Pak­istan Telecommuni­cation Authority (PTA) to comply with its requests to block objectionable content or face a shutdown in the country, the media reported on Thursday.
According to a report in Dawn online, Twitter is in danger of being banned in Pakistan because of the government's inability to force the tech giant to bend to its notions of what is suitable for public consumption or falls within the constitutional realm of legitimate free speech.
The PTA on Wednesday informed the Senate Standing Com­mittee on Cabinet Secre­tariat that while Facebook, YouTube and other social media platforms complied with requests from the government to block objectionable content, Twitter did not.
"Out of a hundred requests from Pakistan to block certain offensive material, roughly five per cent are entertained. Twitter ignored all the remaining requests," Director General of PTA's Internet Policy and Web Analysis, Nisar Ahmed, told the committee.
The committee met for a briefing on penalties fixed by the PTA against "derogatory" comments spread through social media targeting the state, its citizens and its institutions.
Ahmed informed the committee about last week's Islamabad High Court (IHC) directive to serve Twitter with a final notice, asking the micro-blogger site to respond to requests from Pakistan or face the risk of being blocked in the country.
"The PTA has conveyed the court's concern to Twitter, but has not got a response. The regulatory authority will implement court orders if Twitter does not respond to the final notice," said Ahmed.
He also said that Twitter was not as popular in Pakistan as Facebook, so it had little to lose if it was blocked. However, the platform would lose business if it was shut down in the country, another official said.
"The court is determined to teach Twitter a lesson — they will lose business," the official added.
Pakistan Tehreek-e-Insaf (PTI) Information Sectary Fawad Chaudhry said that his party was against any kind of censorship on free media.
"Those who do not wish to see objectionable and offensive content should not search for such content. Social media is not just for recreation and entertainment. There are jobs and households associated with the business," said Chaudhry, who is tipped to become Information Minister in the new government.
"Blocking social media websites will have both social and economic impacts," he added.
---