Flash messages, while they can be useful, are more often annoying tools used by networks to push ads and more to users. What's more, on iPhones, these messages are highly intrusive and can cause a lot of headache. So, if you're just about done with your operator flooding your phone with flash messages, fret not because we have the solution. Here's how to turn off flash messages in iPhone.
Disable Flash Messages in iPhone (2022)
While the steps differ a bit between operators when disabling flash messages on Android, the steps you have to follow on iPhones are considerably easier. Follow along as we discuss the step-by-step guide to disable flash messages on iPhone.
Steps to Turn off Flash SMS (Airtel, Vodafone Idea, Jio, etc)
On your iPhone, go to Settings -> Mobile Data -> SIM Applications.
Here, you will see options such as 'Airtel Now!', 'Airtel Live!'. Depending on your network provider, you might see different option such as 'Flash!'. Tap on 'Airtel Now!', or 'Flash!' if that's the option showing up on your iPhone.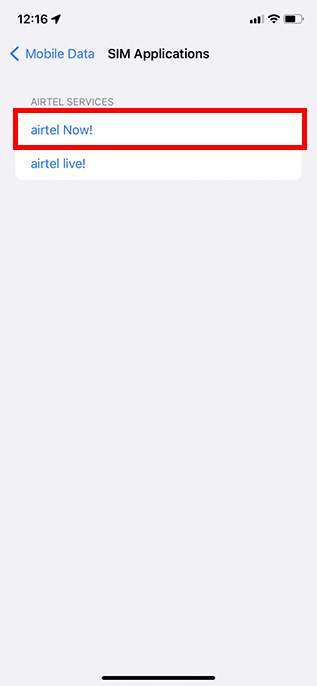 Tap on 'Start/Stop', and then tap on 'Stop'.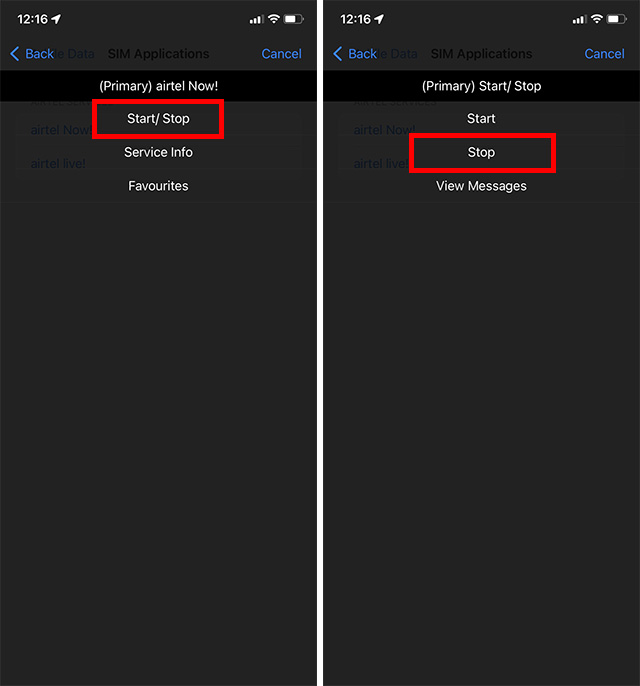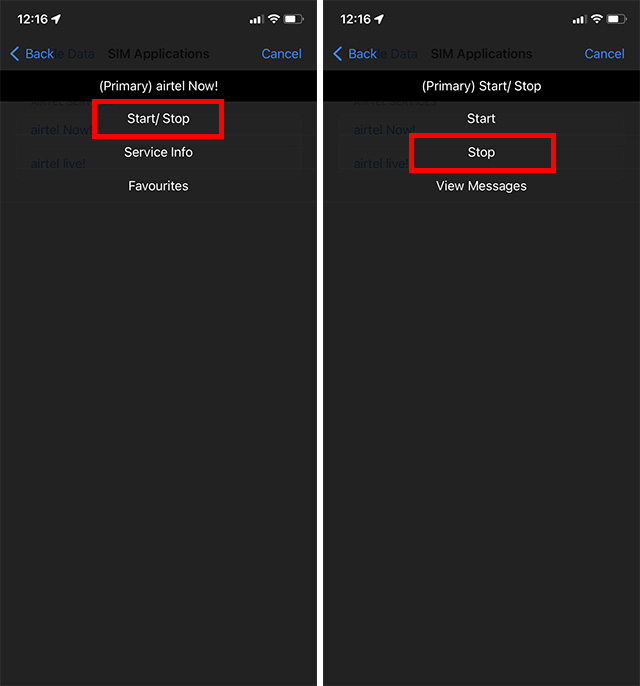 You will then receive a confirmation that flash messages have been turned off for you, and you can rest easy.
What to Do if Flash Messages are Still Not Gone?
Though this doesn't usually happen, however, if you have followed all our steps and received the confirmation, and you're still getting flash messages, it can be infuriating. The only thing you can do now, is to contact your carrier's customer care and ask them to disable flash messages for you.
Customer Care numbers:
Airtel: 121
Vodafone Idea: 198
Reliance Jio: 198
BSNL: 1800 180 1503
Easily Turn off Annoying Flash Messages on Your iPhone
Even though flash messages and the 'Your SIM played a tone' notifications on iPhone are extremely annoying and infuriating, the one silver lining is that it is, at least, easy to disable them on iPhone. Hopefully, you were able to follow the steps mentioned here and you're no longer receiving flash messages from your operator. If you are, contacting customer care should fix the issue for you. So, have you disabled flash messages on your iPhone? And is there any other method to disable flash messages that we should include in our article? Let us know in the comments.