With exactly one year to go before the start of the Tokyo 2020 Olympic Games, the Organizing Committee on Wednesday unveiled the design of the medals that will be awarded to athletes during the Summer Games and the Paralympic Games next year. As part of an unique initiative to raise awareness about the environment, all the medals have been made from recycled electronics, collected from around the country over the past two years.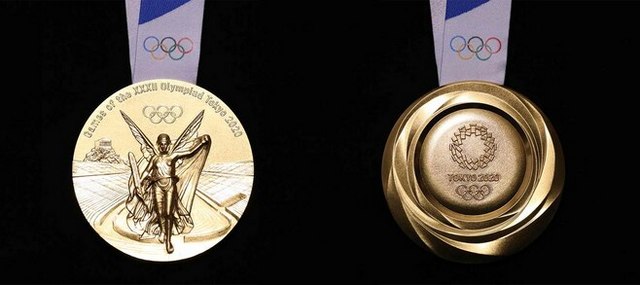 In a press statement on Wednesday, the Tokyo 2020 organizers said it sourced small electronic devices from all over Japan to create all the 5,000 gold, silver and bronze medals. The initiative is part of Japan's stated goal of making the 2020 Olympics the "most environmentally friendly and sustainable Games so far".
According to the International Olympic Committee (IOC), the massive project saw more than 1,300 educational institutions and 2,100 electronic stores from around the country donate electronic waste to the effort, alongside regular citizens concerned about the environment. These medals are 100 percent sustainable and would not be possible without the generosity of the people of Japan, said the organizers.
According to the organizing committee, the medals are designed to "resemble rough stones that have been polished and which now shine brightly, reflecting the athletes journey from beginner to Olympic champion". They also said: "The medals collect and reflect myriad patterns of light, symbolizing the energy of the athletes and those who support them".
As per the statement: "A total of 78,985 tons of discarded devices were collected, a haul which included approximately 6.21 million used mobile phones, along with digital cameras, handheld games and laptops, all of which were then classified, dismantled and melted down by highly trained contractors".