The Instagram Threads app is certainly lacking a couple of important features. However, one of the things most users are trying to find within the app is an option to enable dark mode. While it might seem like Meta simply forgot to implement a dark mode in the Threads app, there's actually a really easy way to enable dark mode in Threads.
Get Threads Dark Mode on iOS and Android
Though there's no option within the Threads app settings to toggle dark mode, you can enable dark mode using the method below.
Threads Dark Mode in iOS
Go to Settings -> Display & Brightness and enable 'Dark' appearance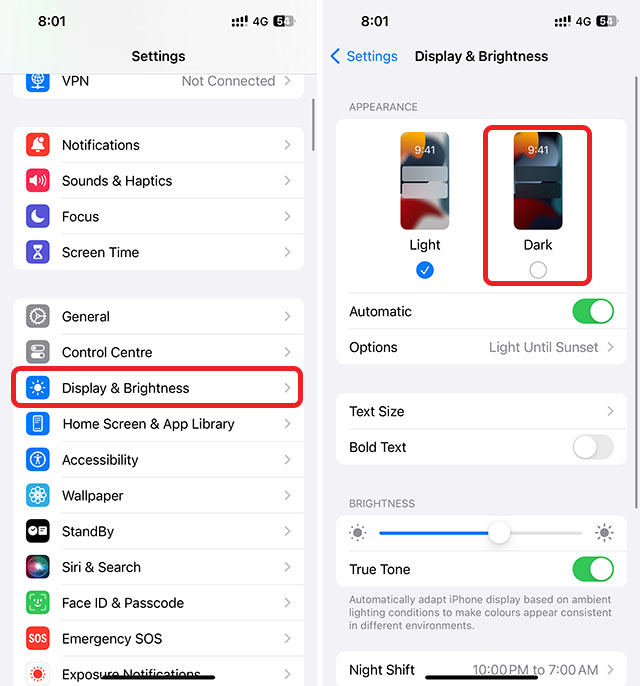 Now, the Threads app will use the dark mode by default and you can check out threads from your favourite creators and friends without blinding yourself with the default light mode.
Threads Dark Mode in Android
If you're using an Android phone, all you have to do is enable the dark mode in your phone. You can do this from the Quick Settings page, or you can follow the steps below to enable dark mode from your Settings app.
Open Settings and go to Display. Here, just turn on Dark theme.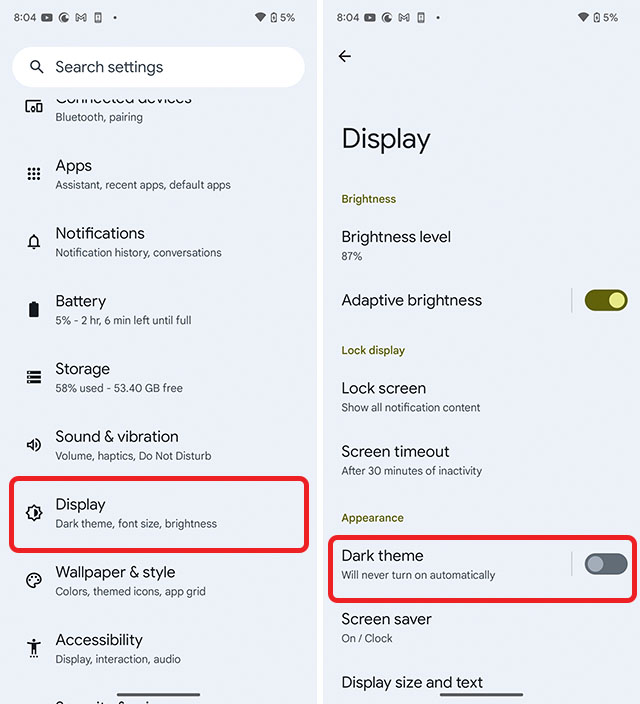 The Threads app will now use the dark theme by default as long as your phone is in dark mode.
Note: We have showcased the steps using a Pixel 7a, but the basic steps will be the same on other smartphones as well.
Use Threads in Dark Mode on Web
Threads doesn't currently have a full-blown web app, and the only way you can use it on the web is to directly head to a user's profile on your browser, such as the Beebom profile on Threads. However, if you are browsing Threads on the web you can toggle dark mode there as well.
All you have to do is click on the Threads logo at the top of the page, and it will toggle between dark mode and light mode, so you can easily choose which theme you like best.