A few months ago, Instagram introduced the Threads app, which is a direct rival to X, previously known as Twitter. In a short span of time, the app has garnered a lot of new features and to continue the streak, we have two new features for all. Have a look at the details.
Threads Gets an Edit Button
Meta's Mark Zuckerberg, via a post on Threads, revealed that the app is getting an edit button, that too, for free. This is pretty interesting as the app introduced a pretty handy feature (which should be the case by the way!) in a short period, as opposed to X, which took years to get the feature. Plus, it remains behind a paywall and only the Premium subscribers can use it.
So, in case you mistakenly made a wrong post or had a lot of typos, you can simply edit the post instead of deleting it and posting a new one. Having said that, the feature comes with limits. You will get 5 minutes to edit the post, following which, the option won't be available.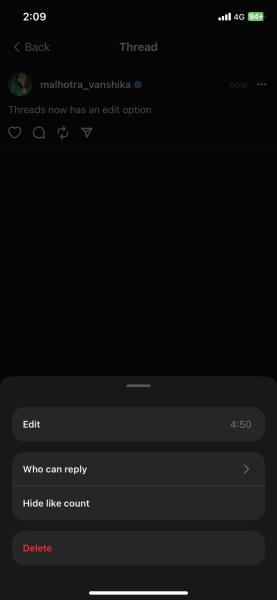 To edit a Threads post, you can simply tap the three-dotted menu next to it and select the edit option. There will be a timer next to it so that you can make the changes as soon as possible. This is a downside as X has a longer time limit.
In addition to this, there's also the new Voice Threads feature, which will let you attach an audio file or a voice note to the post, making things more conversational. When you attempt to publish something, you will now see a microphone icon to record the audio and post it.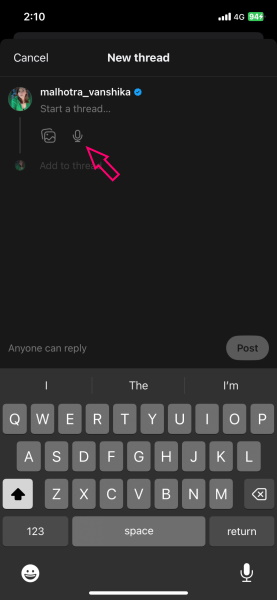 Both these new Threads features have now started rolling out and should be available for all. If they aren't, just ensure your app is up-to-date. In case every pre-requisite is followed, just wait as you will soon get them. And, don't forget to share your thoughts about the Threads app getting an edit option in the comments below.
---