While there are a lot of screen sharing software out there, most of them are really costly and make you jump through a lot of hoops just for sharing your screen with someone. That's why I am always on the lookout for screen sharing software which is not only cheap but also makes it easy for you to share your PC's screen with others. Today, I want to share with you one such software which I discovered a few days back. The software I am talking about is called Supremo and it is a simple and inexpensive software for remote desktop control, access, and assistance. There are a lot of things that I like about the software so, let's check what this has to offer us, shall we?
Key Features
As I said, there are a lot of things which this software brings that I really like, that's why we will start this article by first seeing what are the key features that Supremo has on offer:
No Configuration or Installation Required
The unique selling point of Supremo is that it is very lightweight and doesn't tax your system resources too much. In fact, the app is so light, that you don't even need to install it on your device. You can just run it and it will work perfectly fine. That's pretty cool if you ask me. Also, with Supremo you don't have to configure things like firewalls and routers. You just run the app, enter the required details, and its up and running.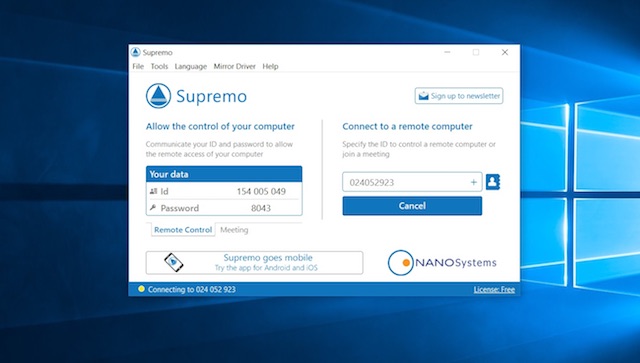 Supremo also brings unattended remote access feature which is really handy if you have to remotely access your own device. The feature basically allows you to set up your device in such a way that you can remotely access it from anywhere without having to physically authorize the connection. That said, you do need to install the app if you want to use this feature.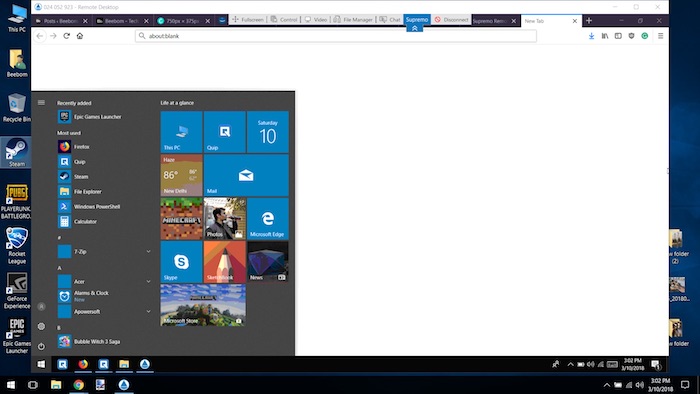 One of the biggest concern when using remote access tools is the fact if your connection is secure or not. If your connection is not secure, anyone can hack into it and steal your data which is very problematic especially for businesses. However, you don't have to worry about any such thing with Supremo as it brings the AES 256-bit encryption which is the best in the industry. The software also supports USilio, the IT Management Console, and is also UAC compliant.
One of my most favorite feature of Supremo is the fact that it comes with an integrated address book which is really handy if you are constantly sharing your screen with multiple people. The address book stores all the information which you need to connect to a person. That way, you won't have to manually enter all the required details each time you are establishing a remote connection with anyone.
Supremo also packs a Meetings feature which allows you to share your screen with multiple people. This is good if you are conducting a meeting where you need to explain something. That said, I could only found a text-chat feature and both voice and video chat features are missing which means that you will need to use an external service for audio if you are conducting a meeting.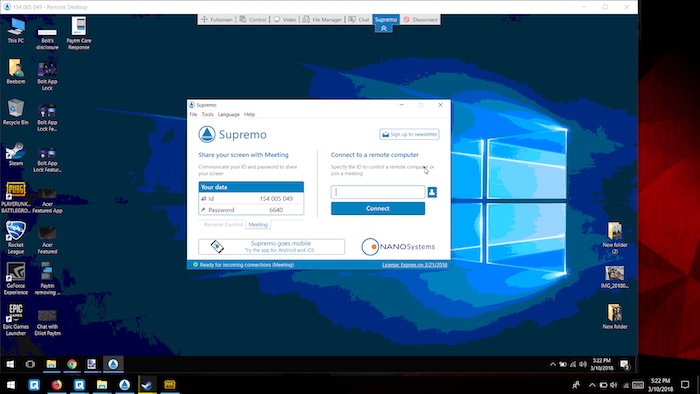 Customize the Interface With Your Company Logo
While this might not matter to people who are using this software for personal usage, it's a very nice feature for businesses. The software allows users to customize the executable file with their brand/logo in just a few minutes. The logo will help businesses in establishing their brand presence.
Supremo also offers both iOS and Android apps, allowing you to access your desktop's screen even from your mobile devices. It means that even if you are not near any Windows PC, you can either access your screen or join meetings on the go.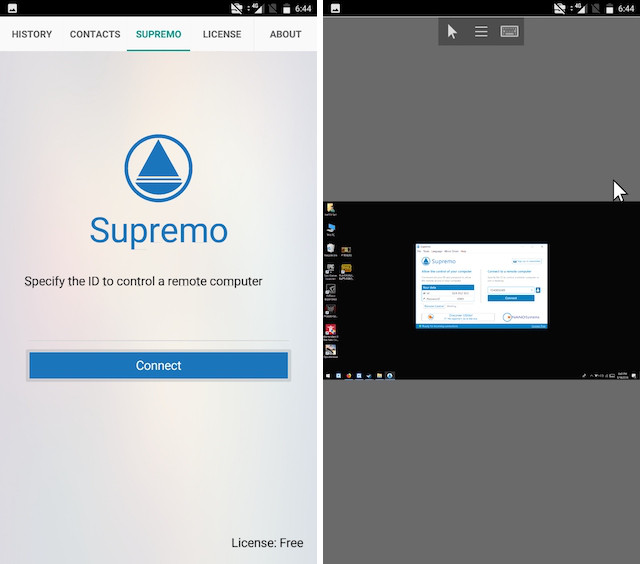 User Interface and Ease of Use
Supremo offers a very modern Windows 10 inspired UI which makes it look like a native Windows app, which is a nice thing. Once, you run the app, you will get the option to either run the app or install it. You only need to install the app if you want to use the unattended remote access feature.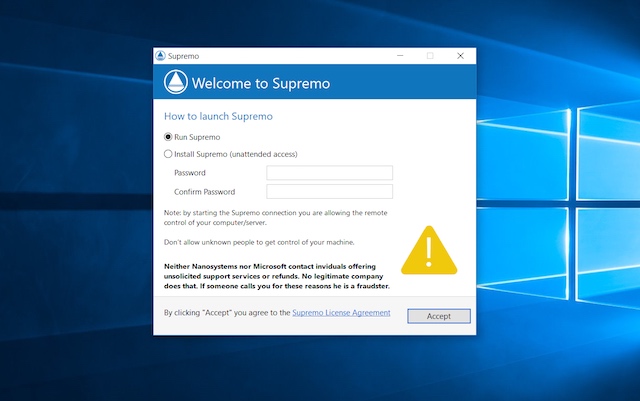 On the next screen, you basically get the option to either create a meeting or access other's screen. If you creating a meeting, it basically means that you will showcase your screens to others, while remote accessing other's screen is exactly what it sounds like.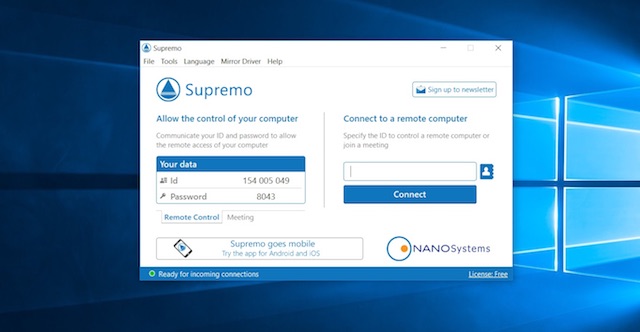 All the controls are easily accessible and there is nothing which you cannot access with a few clicks. Overall, I am really happy with the user interface of the app as it not only looks good, it's also very easy to use.
Price and Availability
Supremo is available for Windows and supports Windows XP, Vista, 7, 8, 8.1, 10, Server 2003, Server 2003 R2, Server 2008, Server 2008 R2, Server 2012 and Server 2012 R2 both 32-bit and 64-bit. It also has its own Android and iOS app. The software is available for free for personal use and offers two different commercial plans starting at 98€ (~120 USD)/year.
Pros
No configuration or installation required
Unattended remote access
Meetings support
Integrated address book
Modern and easy to navigate UI
Cons
Supremo: A Feature Rich Yet Lightweight Software
If you are looking for a lightweight remote desktop access software which not only is light on the resources but also brings a ton of useful features, Supremo is for you. The software does everything that you ask it to without any problem and looks good while doing it.
Download Supremo here