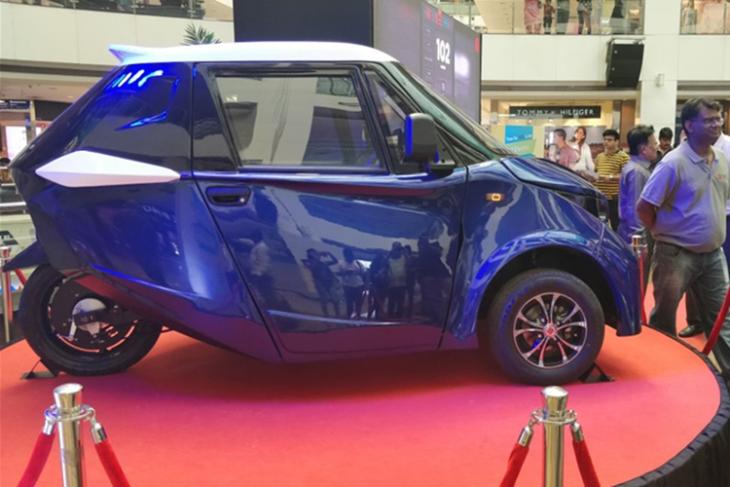 The electrification of vehicles is crucial for a smarter and more empowered India and a number of domestic carmakers are preparing for this paradigm shift. Among these automobile manufacturers is a Mumbai-based startup called Strom Motors which has revealed a new affordable urban transport that runs on electric power and is designed to deal with the pressing problem of city traffic.
Strom R3, which is the first production-ready electric vehicle developed by the company, was recently showcased. The vehicle is built with a "reverse trike" or "tadpole" design such that it features two wheels in the front and a single tire at its rear end. The Made-in-India electric vehicle is expected to go on sale by the end of 2018 and should be priced at around ₹3 lakh (~$4,600).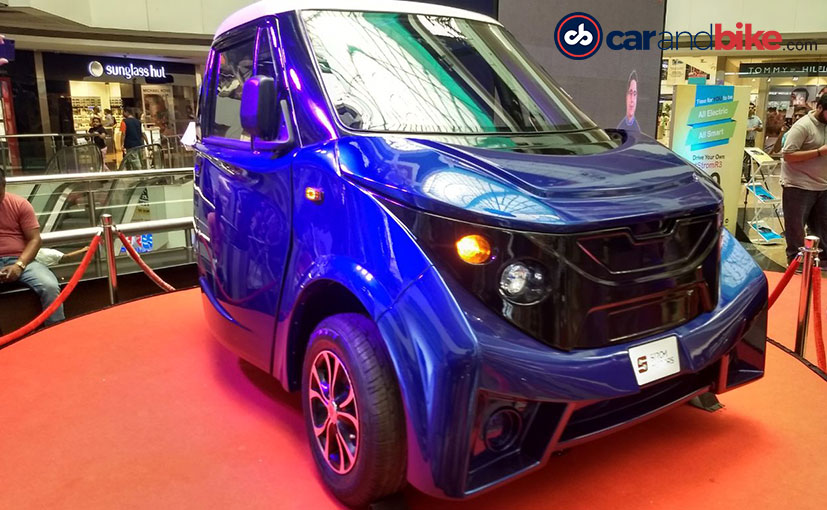 The company says that the vehicle will be available in three different configurations – R3 Pure, R3 Current, and R3 Bolt. While the Pure and Current will have a range of 80km, the Bolt will be able to scoot through a range of 120km per charge – although the company will also allow buyers of the two lower variants to upgrade the range of their vehicles. Moreover, the R3 will take six to eight hours to tank the battery but users will also get a fast charging option which will add 80% juice in just two hours.
The Strom R3 will come with a single-speed transmission so that there are no hassles related to changing gears. The R3, just like the original Tesla Roadster and 2018 Nissan Leaf, uses single-pedal driving which allows automatic braking when you lift your foot off the accelerator pedal. This also allows for regenerative braking that sends energy back to the battery when brakes are applied. This, in turn, increases the range of the car.
Strom Motors is yet to announce the exact pricing for the different variants of the tadpole electric vehicle but is currently accepting pre-orders. The R3 can be expected to hit the roads by November 2018 and with its pricing, it is likely to be the cheapest electric vehicle available in India.