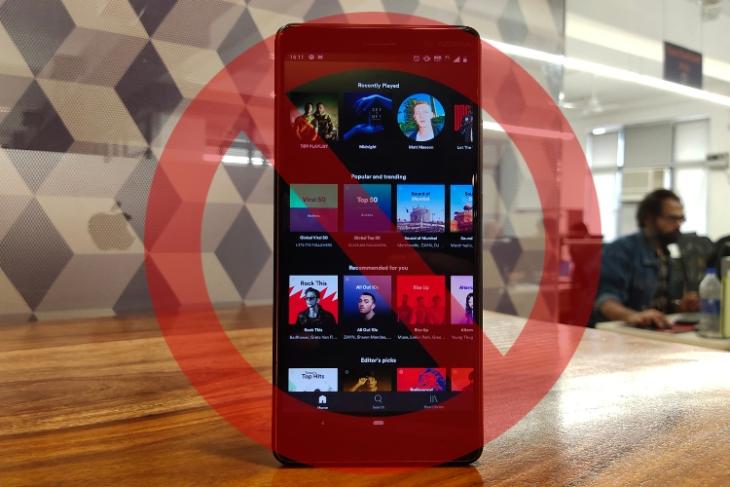 Spotify is finally here in India. After making us wait for months, Spotify quietly made its much-awaited Indian debut last week. I know you had been itching for this day to make the switch to the most renowned streaming platform, but you shouldn't. Surprised? Well, let me tell you why.
Like many of you out there, I had also been waiting for Spotify's India launch and when it finally happened last week, I immediately made the switch all giddy and excited. But, a couple of days in, I realized that using Spotify in India is not worth it – well, at least for now. Let me explain:
All Key Spotify Features are Here
By this, I don't mean Spotify is bad, in fact, it's one of the best at what it does. I totally adore Spotify's discovery and recommendation algorithms. It has introduced me to many good artists and records alike. And then, there's a wealth of custom playlists which Spotify makes available to you, such as Discover Weekly, Release Radar, Daily Mix, Radio Stations, and a lot more. They're customized to your music tastes, artists you follow and what you regularly listen.
As expected, Spotify gives you the option to pick between the Free and Premium tier. In India, the Free tier has received a major boost and you're gonna love it. You've now got access to Spotify's entire music catalog in the free tier and can freely search for all of the artists, songs, or albums to play anything you like — but with ads in between and no offline download option.
This means you don't really need to buy the Premium subscription, which starts at Rs 119 per month, until and unless you don't want to hear disturbing ads or if you want to enjoy downloaded songs in the subway.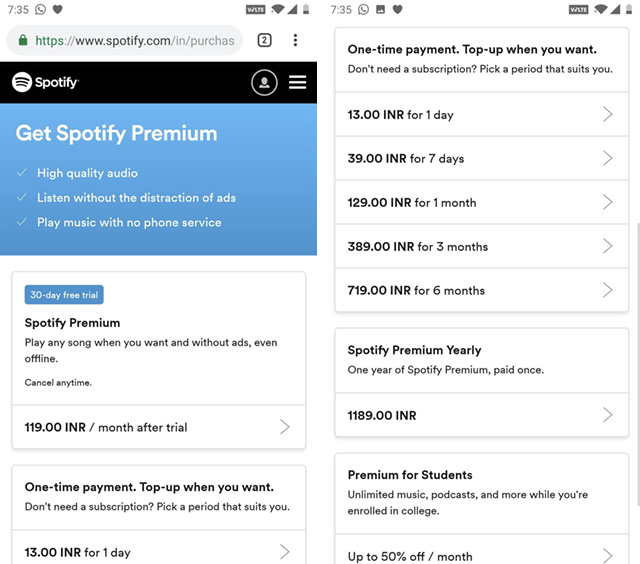 Spotify in India, of course, has a lot of Bollywood and regional records (and playlists) to appease local users, along with podcasts to keep you engaged when you get bored of listening to music. So there's not a whole lot missing from in India – except for a chunk of the massive 40 million song collection.
Music Catalog is Deficient
Yes! Shocked, are you? I was too when I learned that music from various world-popular artists like Ed Sheeran, Linkin Park, Red Hot Chilli Peppers, Metallica, Twenty One Pilots, and even Coldplay to name a few, is missing from Spotify in India and that's a major shortcoming that will make you unwilling to switch.
Here's a quick look at some of the popular artists missing from the platform. You could check out the complete list of artists signed to Warner Music Group right here.
| | | |
| --- | --- | --- |
| Anne-Marie | Gorillaz | Panic! at the Disco |
| Bebe Rexha | Iron Maiden | Paramore |
| Beyoncé (Lemonade album missing) | Jay Z | Slipknot |
| Bruno Mars | Led Zeppelin | Simple Plan |
| Charlie Puth | Lukas Graham | Skrillex (a major chunk of discography unavailable) |
| Cradle of Filth (some albums missing) | Mike Shinoda | The Used |
| Daft Punk (everything before RAM is missing) | Motörhead | The Veronicas |
| Dr Dre | ONE OK ROCK (50% discography is not available) | Why Don't We |
Spotify had been anxiously waiting for weeks to launch in India but licensing issues had held it back and now that it's finally here, they still kind of do. If you don't know, Spotify has made its debut in India amidst a legal battle with Warner Music Group, who has sued Spotify for using a 1957 law made for Indian broadcasters to gain a license to stream its music in India.
The company adopted this route because it couldn't reach an agreement with Warner, who wasn't happy about the streaming giant going behind its back. Warner proceeded to spoil the company's Indian launch plans – knowingly or unknowingly but Spotify isn't too happy about it either and had recently released a strong statement:
"WCM has yet to give us a reasonable justification that explains why it is refusing to grant Spotify a license for the Works in India. This is particularly stark given that we understand WCM has licensed various other services to use the Works in India. In the absence of any reasonable justification, we conclude that WCM's intention is to preclude our entry into the Indian market, denying Indian users of access to one of the world's leading music services and causing irreparable harm to Spotify."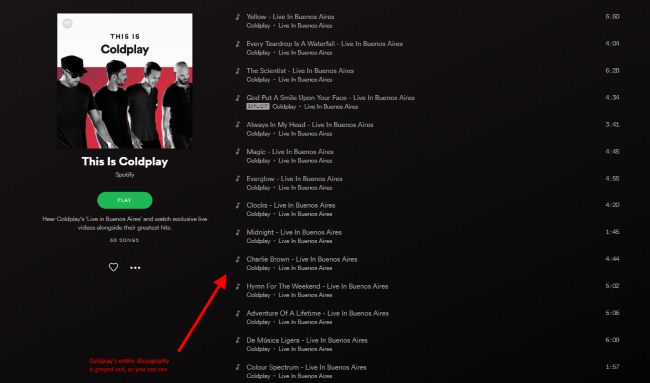 Well, the word on the street is that Spotify could still stream Warner's entire music catalog in India, but it will need to keep track of songs streamed from artists signed by Warner and pay royalties accordingly in the future. However, it appears like Spotify India has decided against it and Warner's catalog is missing at the moment – which is plain sad and disappointing for eager users like me.
I believe the music streaming giant should rethink its decision right now to offer a fulfilling experience to Indian users, especially since it's so late to the streaming scene here. And a lacking music collection will only hurt its expansion plans. So until Spotify settles this, you shouldn't make the switch in my opinion. I would recommend you to stick to your current music streaming service – be it JioSaavn, Amazon Music, Gaana or anything else.
What do you think about this messy Spotify-Warner lawsuit? Does it affect your decision to switch to Spotify? Or are you happy with some other streaming service you currently use? Let us know your thoughts in the comments down below.