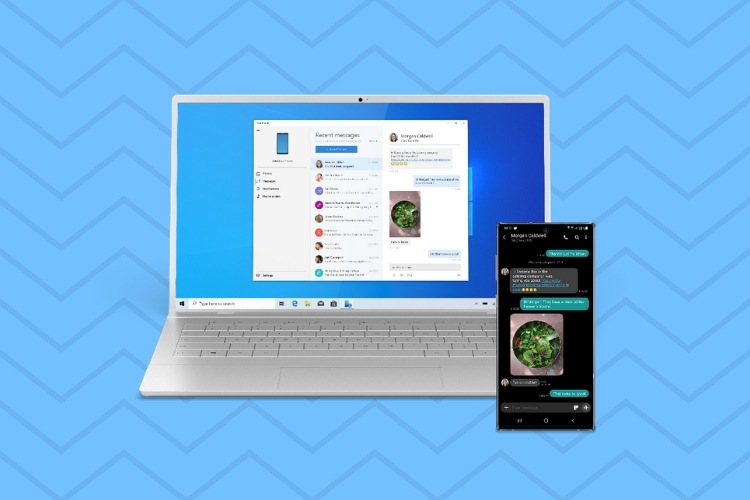 Samsung and Microsoft have a long-standing partnership. Remember Microsoft Edition Galaxy phones? Well, the two tech bigwigs are now joining hands to further build on its association with the launch of the Galaxy Note 10 lineup. Samsung is making it easy for Windows 10 users to connect their latest flagship to their PCs, while also offering many features to take on the Apple iPhone.
The Galaxy Note 10 lineup comes laden with a myriad of Microsoft apps out-of-the-box, something we would be familiar with at this point. But Samsung has worked closely with the Redmond giant to offer features that enhance productivity and make it simpler for a user to connect his smartphone to a Windows 10 PC.
Galaxy Note 10 will come baked with the Your Phone app functionality in the form of the 'Link to Windows' feature in the Settings pane. This will allow users to access all of the Your Phone features like receiving notifications, syncing on-device photos, and cross-device messaging as well.
"Our ambition is to help people be more productive on any device, anywhere – and the combination of our intelligent experiences with Samsung's powerful, new devices makes this a reality," says Microsoft CEO Satya Nadella in an official press statement. All of the aforementioned features make it more intuitive for users to keep using their Windows PC and not get distracted by their smartphones.
If you're hell-bent on using your phone though, well, you can mirror your screen using the Your Phone app to access your Galaxy Note 10's features on your Windows 10 PCs. Samsung is also making a play for Apple with this partnership. It plans to take on Apple's seamless iMessage integration across iPhone and Macs with help from Microsoft.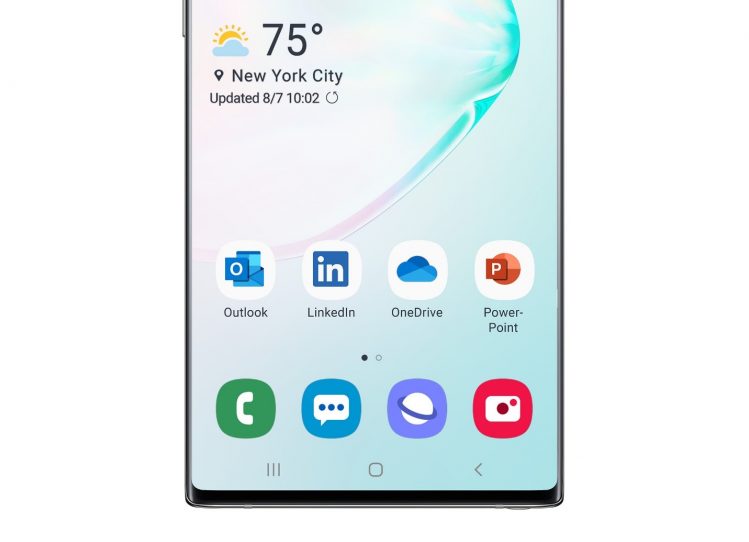 You already have messaging support on your Windows 10 PC out-of-the-box. Samsung is planning to bring users the ability to place and receive calls directly from your PCs itself over the coming months. This is a much-needed feature that Microsoft should work upon and make available on all Android phones.
Apart from this, you will get the Word, Excel, Powerpoint, OneDrive, Outlook, and other Microsoft apps bundled with the Galaxy Note 10. The company has, however, worked in collaboration with Samsung to better some of its apps. The native Gallery app that's on Galaxy Note 10 phones now brings OneDrive sync integration, Outlook has better S-Pen integration and much more for productivity on the go.
Microsoft is now selling the Galaxy Note 10 lineup in its own retail stores right away, with trade-in offers running until August 23. So, if you're a Microsoft fan or are looking for the best productivity smartphone on the block then the Galaxy Note 10 is surely a great pick.
---