Are you a fan of Minecraft and One Piece at the same time? Then, you are in for a treat, as this incredible Roblox game gives you the taste of both worlds. Pixel Piece is a game inspired by the characters of the One Piece franchise while adopting the art 3D pixelated that reminds you of Minecraft. Similar to games like Blox Fruits or King Legacy, Pixel Piece lets you experience the powers of devil fruits and the life of a pirate. The road toward becoming the strongest pirate might seem hard but do not worry as we have compiled a list of Pixel Piece codes for you.
These Pixel Piece codes will help you with free beli gold, race spins, and a lot of experience boosts. So, without wasting any time, jump into the guide and redeem Pixel Piece codes before they expire.
Working Pixel Piece Codes
Note: These codes are working as of November 2, 2023. We will remove codes as soon as they stop working and will add new ones as they are available, so bookmark this page for your convenience.
110KW: Devil Fruit Notify x 2 hours+ 5 Race Spins
mariofly5GANG: Devil Fruit Notify x 2 hours+ 10 Race Spins+ 1hr double XP
UPD1: 10k Beli Gold+ 5 Race Spins
JandelsRelease: Devil Fruit Notify x 2 hours+ 10 Race Spins
RELEASE!: 10k Beli Gold+ double XP for 30 minutes
SORRY!: 10k Beli Gold+ double XP for 30 minutes
15kPlayers!: 20k Beli Gold+ 25 Race Spins
OOPS!: 1hr of double XP+ 10 Race Spins
Redeem Pixel Piece Codes in Roblox
Unlike some Roblox games that make it unnecessarily complex to redeem codes, Pixel Piece offers a straightforward path. So, follow the steps below to redeem codes in Pixel Piece:
Open Roblox on your device and launch the Pixel Piece game.
Once you are in the game, press "M" on your keyboard to bring up the menu.
Now, click the gear icon to open the settings and the code redemption section.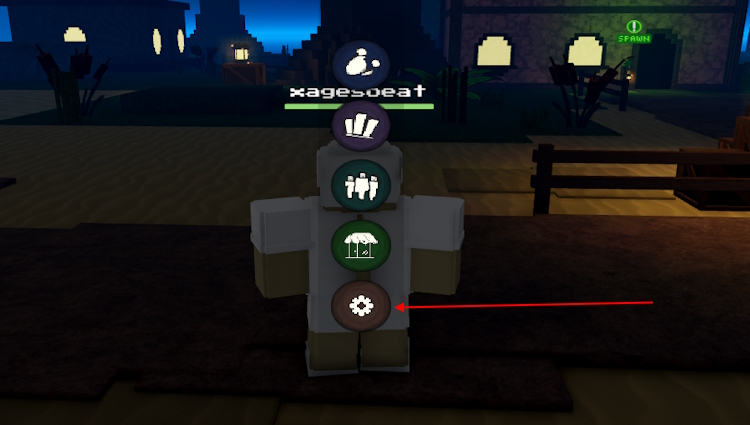 Now, in the CODE HERE text box, paste the desired Pixel Piece code from our codes list.
Finally, click the REDEEM button on the right. The rewards will be credited right away.
List of Expired Codes
Disclaimer: Codes expire fast in Roblox games. These codes are released during in-game events and special occasions. That's why use the codes before they expire.
UPDATE1
UseCodeDessi
60kLikes!
UPDATE1FIX1
DFSIR!
RESET0.5
RESET0.5AGAIN
WoopWop!
HitNoti
GiveMeADrop
CrazyBeli
RaceRolla
dropstuff
COOLBELI!
RESETPOINTS
sorryforthisNew!
If a code does not work, let us know in the comments below, and we will remove it from our Pixel Piece codes list. Moreover, do share any codes that we have missed out on in the comments section. If you want a taste of more anime-inspired Roblox games, then check the list here. You can also find the latest codes for other One Piece theme games like Fruit Battlegrounds and GPO here.
---
Load More