The electric transport segment in India is transforming rapidly and we today have a new addition to this fledgling niche. The Revolt RV 400 has been in the news for being India's first AI-enabled fully-electric motorbike for several months. It was first unveiled back in June, with the first production vehicle to roll out their factory earlier in August. Now, the company has officially revealed its price and availability details at a launch event in New Delhi.
Specs and Features
Revolt RV 400 is designed for 95 percentile of Indians and it includes a lightweight single cradle frame with bolt-on sub-frame, USD front forks, and an adjustable rear monoshock. The motorbike has a 215mm ground clearance and is IP67 water-resistant, something we still find missing on many smartphones these days. There's a digital instrument cluster in tow as well, showing all the essential information in real-time.
Revolt RV 400 comes equipped with a 3.24KW battery pack, which utilizes the pouch cell technology and offers you access to accurate charge and health information for the same. This motorbike offers you three different riding modes – eco (45kmph), normal (65kmph) and sport (85kmph). It offers you a range of up to 156 kilometers on a single charge and that sounds pretty amazing.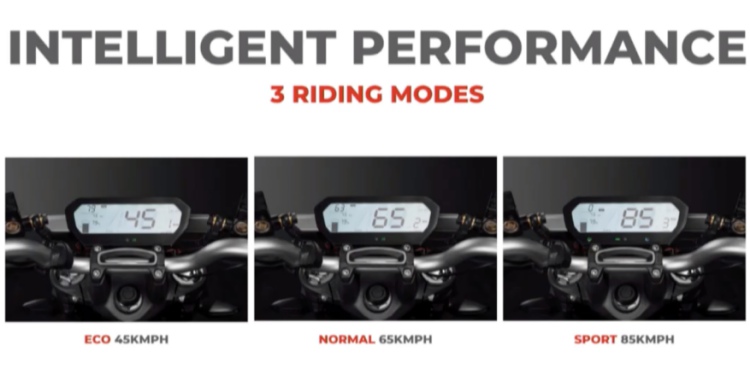 While many of us believed that Revolt RV 400 was the only smart electric motorbike that was launching today, but the company surprised us with the Revolt RV300. It features a 2.7KW battery pack, which has a top speed of 65km/hour and 80 to 150 km range on a single charge. It takes about 4.5 hours to fully-charge the RV 400's battery.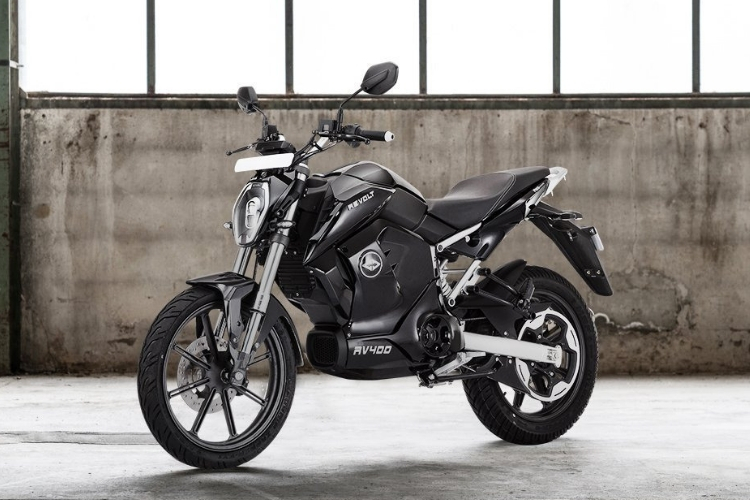 Moving past the core specifications, the highlight of the Revolt RV 400 is that it comes baked in with a 4G LTE SIM card. This allows users to connect the bike to the Internet, enabling smart features like remote start, bike locator, real-time diagnosis, and more.
One of the impressive features of the Revolt RV 400 has to be the Revolt helmet that the company has modified to go along with its smart motorbike. This helmet gives you voice-enabled control over the smart electric bike, thanks to Google. You can easily shout out 'Revolt Start' after wearing the helmet to witness the motorbike come to life. This is another way for starting the bike, apart from the kick-start, self-start button, and smart key which can help you locate the same.
Much like Tesla, the company has developed a dedicated mobile app for the Revolt RV 400 and Revolt RV 300 that will not only show you real-time info for your bike but also improve on the performance via software updates. The MyRevolt app also provides you a chance to change the sound of your motorcycle, choosing from 4 options i.e Revolt, Rage, Rebel, and Roar.
The company is offering unlimited battery warranty, which means you'll easily last you a whopping 150,000 km. You can easily pull out the battery to charge and swap it out from Revolt Switch stations, with almost zero wait times. Revolt is giving 5 years (75,000 kms) of product warranty, with servicing being handled by the company and GoMechanic.
Price and Availability
Revolt is trying to revolutionize the motorbike buying experience and has introduced My Revolt Plan, which is sort of an EMI plan being offered by the company itself. Revolt has not revealed the official retail price of the Revolt RV 400 and RV 300 and simply talked about monthly plans.
You will need to shell out Rs. 2,999 per month for 37 months for the Revolt RV 300, Rs. 3,499 per month for 37 months for Revolt RV 400, and finally Rs. 3,999 per month for 37 months for Revolt RV 400 Premium. This translates to a starting price of Rs. 1,10,990 for the RV 300 and it goes up to Rs. 1,47,990 for the RV400 Premium.
It will first go on sale in Delhi and Pune, with bookings starting on August 29 at 11 am. It was also revealed on stage that your motorbike will be pre-insured, along with zero down payment, registration costs, and a lot more. So, it will essentially be offering an unlimited package to the users. What are your opinions on the Revolt RV 400 and RV 300? Tell us in the comments down below.