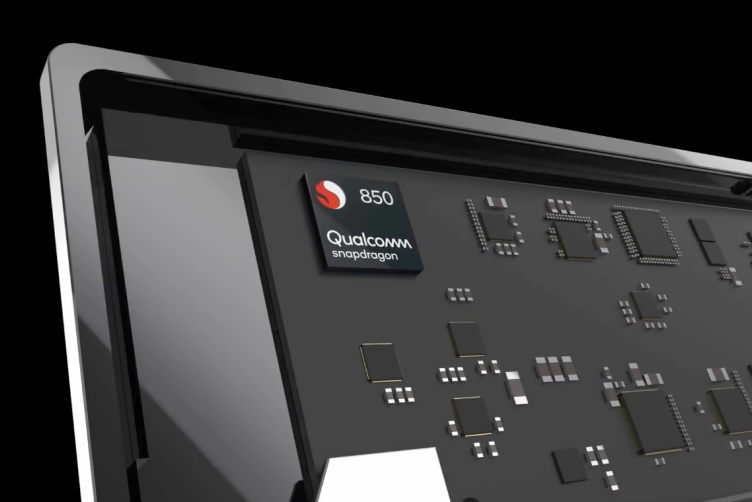 Microsoft is hell-bent on building Windows 10 PCs powered by mobile processors and its chip-making partner – Qualcomm is not one to back down. Qualcomm has today unveiled the Snapdragon 850 mobile platform that's primarily designed for Always Connected Windows 10 PCs.
In its official press release, Qualcomm says it has partnered with Samsung to develop the Snapdragon 850 processor, which utilizes the 10nm fabrication technology and houses a Snapdragon X20 and Qualcomm AI Engine.
This is a dedicated processor for the future lineup of Windows 10 PCs that run on ARM, which were previously powered by the Snapdragon 835. The aim here is to make your Windows 10 PCs more portable and litter it with mobile-friendly features such as LTE connectivity, better battery life and more.
The Snapdragon 850 is essentially a souped-up version of the Snapdragon 845 processor that was released earlier this year but also feature optimizations that make it suited for Windows 10 PCs. As Qualcomm's official blog post claims,
The power-efficient architecture of the Snapdragon 850 is engineered to support up to 30 percent system-wide increase in performance and up to 3X AI performance over the previous generation, as well as up to 1.2 gigabits per second LTE connectivity speeds and up to 25 hours of continuous usage.
And lastly, to ruin the fun for you all, Qualcomm has already confirmed that we shouldn't expect Snapdragon 850 to make its way to mobile phones. It will appear only on Always Connected PCs, offering a 'highly-optimized' Windows 10 experience at a relatively low price.
Samsung is one of the key partners for this launch, so we can expect to see a Snapdragon 850-powered Windows 10 PC from the Korean giant later this year. There is no word on all other partners but more Windows 10 laptops, with this new processor, will be shown off by the end of 2018. So, are you excited for the future of Always Connected Windows 10 PCs? Tell us in the comments down below.
---