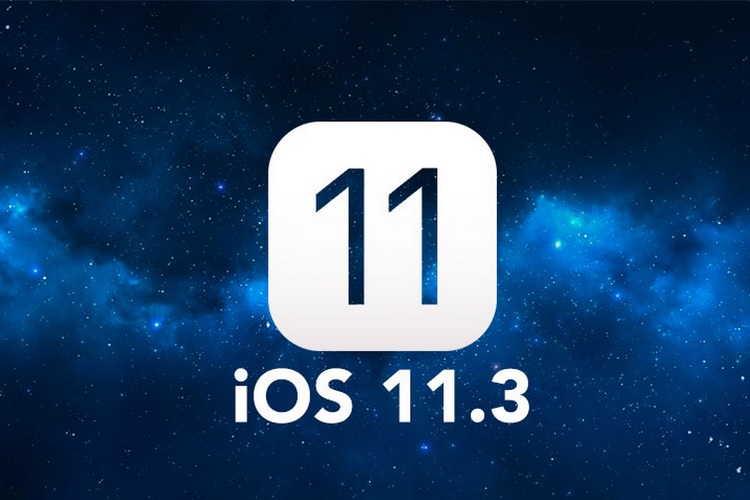 Earlier today, Apple officially released the iOS 11.3 update to all supported devices. This update does bring a lot of new features and improvements in tow, however, there's one major improvement that no one seems to be talking about. It looks like iOS 11.3 brings along native support for progressive web apps (PWAs) to the Safari browser.
With the latest iOS 11 update, Apple has quietly added support for the basic set of new technologies that make PWAs work on mobile devices. The PWA runs inside as any website or platform would on an iPhone, but it isn't using web view if you want to look at it from a developer's perspective.
Note: If you're unfamiliar with Progressive Web Apps, then the most simple definition is that these are apps that are based on web technologies which can help websites act like a native app and can also help them work offline to a certain extent.
You can install these PWAs on your iPhone/ iPad without any form of approval from iOS App Store. The security of apps could probably be the reason for Apple not talking about PWAs in the iOS 11.3 update and they don't really need to as these web apps aren't exclusively related to the App Store.
Ricky Mondello, a software engineer working on Apple's Safari team dropped hints on the same earlier this year:
Web apps saved to the home screen and web pages in SFSafariViewController can now use the camera to capture images!

— Ricky Mondello (@rmondello) January 24, 2018
As for what features the PWAs can access, they're free to gain access to geolocation data, sensors, camera, audio output, Apple Pay and more. It does not, however, have access to features such as Bluetooth, serial, Beacons, Touch ID, Face ID, ARKit and several other. It cannot execute any code in the background or access private data on the device, store no more than 50MB, provide notifications or Siri integration.
When we found out that web apps work on the iPhone now, I pulled out my 8 Plus and navigated straight to the Twitter Lite app on Safari.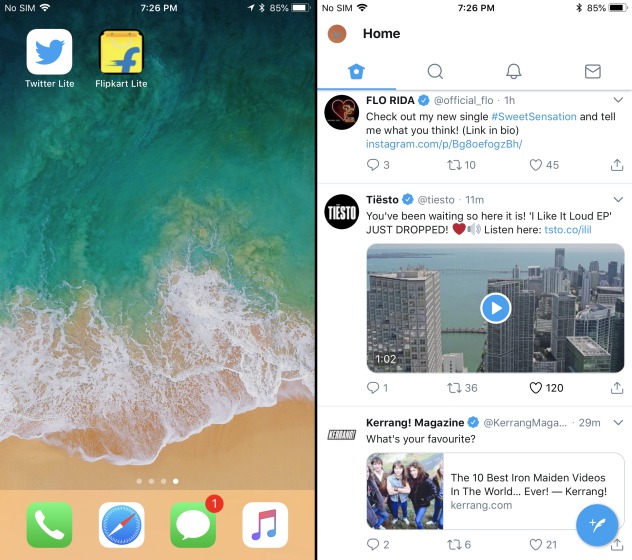 I then logged into my account and tapped on the 'Share' button at the bottom, followed by the 'Add to Home Screen' option. I then named the app – you can name it as per your preference – and hit add to make the PWA appear on the home screen. This is what you need to do too and the PWA worked perfectly fine on my device. I even pulled up Flipkart Lite and was able to use its web app as well.
So if you don't want to download the app, it's great news that some apps will also work as PWAs provided the developers have added support for the same.
---