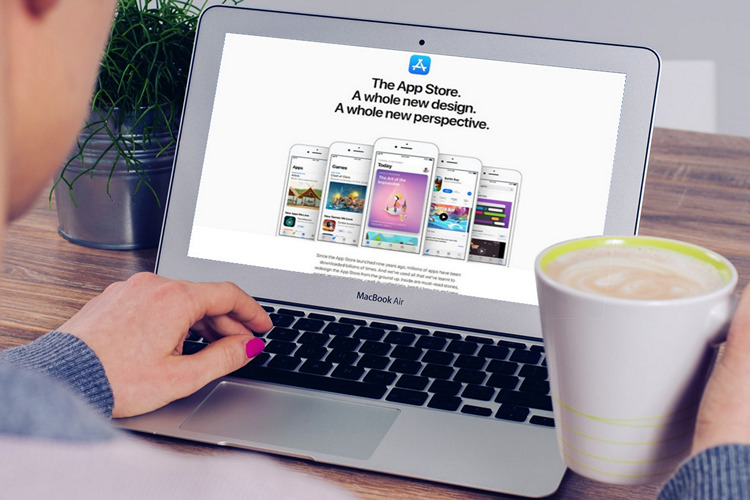 Through a post on its official blog, Apple has announced that developers can now make their apps available for pre-order on all Apple platforms up to 90 days ahead of their launch. The new policy is being applied for all of Apple's App Stores with immediate effect, so iOS, macOS and tvOS app developers will now be able to take advantage of the change.
Customers should now be able to see a developer's product page and order an app before it's released for download. Once the app is released, customers will be notified and the pre-ordered app will be automatically downloaded to their device. For paid apps, customers will be charged before download.
Apple has also released detailed step-by-step instructions for developers who'd like to take advantage of the new policy. So in case you're interested, this is how you make your app available for pre-order:
Go over to the homepage and click on 'My Apps'.
Select the app you're looking to put up for pre-order and then choose 'Pricing and Availability' in the left column. There will be a 'Pre-Orders' section if the app has never been published on the App Store before.
Select 'Make available for pre-order' and choose the date to release your app. Now click on 'Save' in the upper-right corner. Apple says that the release date "must be at least two days in the future, but no more than 90 days in the future".
Finally, submit your app for review by clicking here.
Once the app gets approval from Apple, you can return to the 'Pricing and Availability' section and click on 'Release as Pre-Order' in the upper-right corner of the page after confirming the app's date of release.
Apple also says that developers will be able to change their pricing and availability during the pre-order period, but customers will be charged the lower price in such cases, be it the price they accepted at the time they signed up for the pre-order or the price on the day of release. If the app operates on a freemium model and offers in-app purchases, the developer can set them up in iTunes Connect before and during the pre-order period.
---